Tribe Accelerator, the first-of-its-kind Singapore government-supported blockchain accelerator, and part of TRIVE Ventures, a Southeast Asia focused Venture Capital firm, have announced respective strategic relationships with BMW Group Asia, Intel Corporation, and Nielsen.
The incoming corporate participants mark a new batch of top tier corporate partners, with Tribe Accelerator previously announcing during its launch the key involvement of Enterprise Singapore, and PwC Singapore's Venture Hub.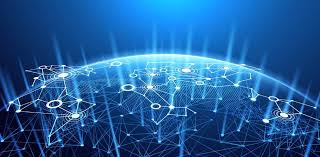 "We have a vision of how the technology – an enabler of cross-sector innovation with
transformative potential – can be beneficial in the everyday lives of people,"  said Ryan Chew, Managing Partner of Tribe Accelerator.
"To move forward as a society, we need to encourage experimentation, and once the benefits of blockchain technology become evident, mainstream adoption will undoubtedly follow, " he added.
Under the terms of the respective agreements, incoming corporate participants from BMW
Group Asia, Intel Corporation and Nielsen collectively, will focus on knowledge sharing in their respective fields of subject expertise through various Tribe Accelerator organized industry engagements, including a global demo tour spanning Singapore, Seoul, San Francisco, and Shanghai.
BMW Group Asia said its involvement for accelerator participants will focus on sharing best practices around innovation and insights in the mobility industry. It will approach and integrate new technologies into their business.
Through masterclasses and dedicated BMW Group Asia mentoring sessions, accelerated startups can glean valuable knowledge of how their blockchain solutions can be implemented in a mass market situation.
Intel Corporation is working to optimize blockchain solutions for Intel platforms in order to deliver the best performance for customers and accelerate blockchain adoption. Intel Corporation delivers and supports open source software such as Hyperledger Sawtooth, PoET and Trusted Compute Framework, and collaborates with consortia such as Enterprise Ethereum Alliance and Hyperledger to help influence blockchain architecture and ease deployment.
Intel Corporation says it will work with Tribe Accelerator to help program participants best utilize Intel's blockchain technologies and improve their technology solutions. In addition, Intel Corporation will provide business and technical mentorship to these companies.
Nielsen says it will provide a sandbox with the objective of providing participants with a safe, controlled environment to test new technologies and accelerate the adoption of their solutions. With the support of data SMEs across various industries who will provide mentoring during the program, participants will be able to gain a first-hand appreciation of inherent business risks, understand regulatory environments in which their prospective clients operate, and fine-tune their business models in ways that allow them to continue offering value.
Officials say the mass adoption of the blockchain,  though an industry in its nascent stage, is expected to gather pace in the near future, with companies increasingly trying to find the ways to adapt and synergize blockchain technology into their business plans.
Tribe Accelerator is the First Blockchain Accelerator Supported by a Singapore Government Agency. It is a product development focused blockchain accelerator that aims to provide promising startups with a hyperconnected platform to develop and implement their solutions through our network of partners worldwide.