Singapore's new property launches fell sharply by 75.5% MoM to 444 units in April 2019. In the absence of major launches, sales excluding executive condos (EC) also fell 30.2% MoM,the Urban Redevelopment Authority's (URA) developer survey has revealed.

Despite the sharp declines,  some experts say it is premature to tell if it's a sign of the market softening further.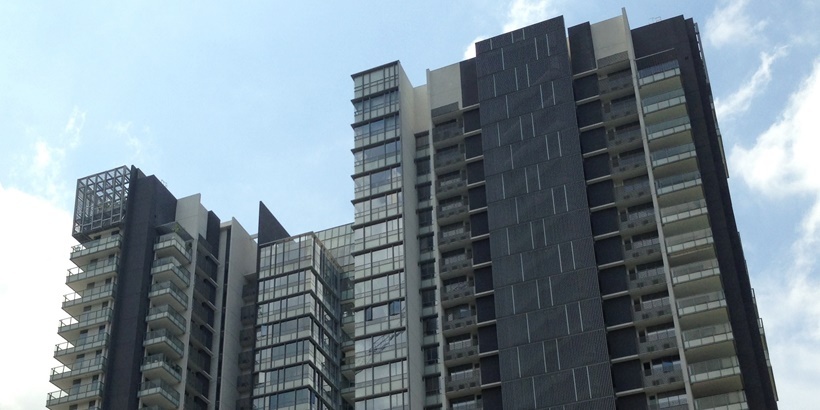 According to Singapore Business Review (SBR) reports, Lee Nai Jia, head of research at Knight Frank Singapore, was quoted saying: "It shows that the number of new units to be launched will be paced accordingly, and sale prices will be largely the same, barring any external shocks."
However, Tricia Song, head of research for Singapore, Colliers International argued that the figures are still relatively decent and it is a positive sign for the market given the far fewer units launched during the month. She noted that developers have now sold 2,573 new private homes in Q1, up by 11.2% from the same period in 2018, SBR reports.
"The sales number is an indication that buyers are accepting the new price point and returning to the market," said Lee Sze Teck, head of research, Huttons Asia as quoted by SBR. He said this year's sales numbers are on par with the figures a year ago but achieved with fewer units launched.
PropNex Realty CEO Ismail Gafoor told SBR that over 76.1% of the units that were sold for April consist of projects that were previously launched in 2018.
"Buyers are foreseeing that the subsequent new project launches might not be any lower, as developers have previously committed to high land bid prices. Hence, buyers and investors are gravitating towards projects that are rightly priced," Gafoor said.
Christine Sun, head of research & consultancy, OrangeTee & Tie, said as quoted by SBR that sales performance has been encouraging at many existing launches, given that the cooling measures are still in place and a number of projects have been launched in recent months.
"Some large-sized projects have already sold more than 40% of their entire development within a 12-month launch period from May 2018 to April 2019."
Meanwhile, Desmond Sim, head of research, Southeast Asia, CBRE, said that it seems that developers and buyers have reached a stalemate. With the supply overhang in the market, it is more likely that developers will have to capitulate to reducing prices and shaving part off their margins to entice buyers.
"It has also been observed that the reputation and track record of developers play a critical role in buyers' decisions. Nonetheless, an affordable pricing quantum remains the main sell."