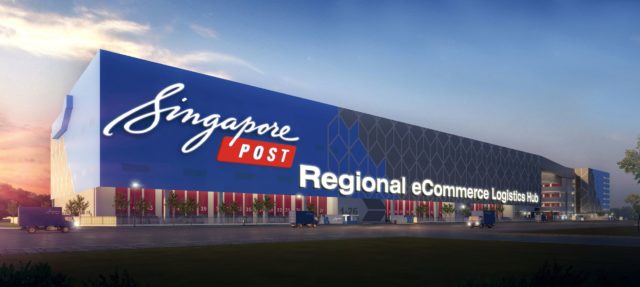 Singapore, 2 Feb 2018 – Singapore Post's third-quarter net profit rose 37.2% to S$43 million on better performance in its postal, eCommerce and property segments and from a one-off S$6.9 million adjustment from changes in the US corporate tax rate.
Excluding exceptional items, underlying net profit rose 11.9% to S$35.2 million for the three months ended December 2017.
Revenue grew 11.7% to S$412.8 million.
In the postal segment, revenue rose 15.8% to S$166 million in Q3, as strong growth in international mail revenue helped to offset the decline in domestic mail revenue.
Logistics revenue increased 1.5% to S$173.9 million, as SP Parcels and Couriers Please's revenue increased last-mile delivery volume in Singapore and Australia respectively. Famous Holdings' revenue grew in line with higher freight forwarding volumes.
eCommerce revenue rose 19.7% to S$97.1 million, as Jagged Peak revenue rose 43.9% as volume surged over the US peak shopping season from October to December. TradeGlobal overcame the loss in revenue from two major customers as previously disclosed and grew revenue marginally in Q3, aided by the addition of new customers.
Rental and property-related income increased 52.9%, driven by rental income from the SingPost Centre retail mall that was opened in October 2017. Committed occupancy as at Dec 31, 2017 was 85.9%, up from 80.4% as at Sept 30, 2017.