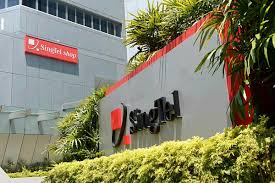 SINGAPORE, 5 Feb 2018 – Singtel will subscribe to new shares in Bharti Telecom – the holding company of Indian telecommunications company Bharti Airtel – under a proposed preferential allotment which will see it increase its stake in Bharti Telecom.
Singtel will be allotted up to 85.45 million new equity shares in Bharti Telecom at 310 rupees apiece, which will raise Singtel's stake in Bharti Telecom by up to 1.7% for a total consideration of around 26.5 billion rupees (S$555.6 million).
The allotment, expected to close by March 2018, will see Singtel's economic interest in Bharti Airtel increase by 0.9 percentage point to 39.5%.
Bharti Telecom holds around 50.1% of Bharti Airtel, which has been a Singtel associate company since 2000. The Singapore telco currently holds 47.17% stake in Bharti Telecom, while Bharti Enterprises (the telco's promoters – the Mittal family) has over 50% stake in the holding company.