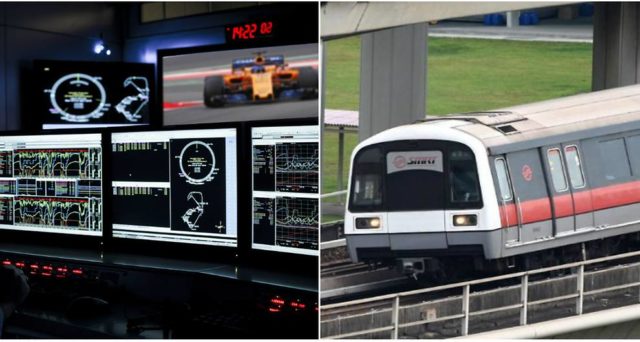 Singapore, 15 March 2018 – SMRT and British-based McLaren Applied Technologies have signed memorandum of understanding for trains to undergo (F1)-standard monitoring.
SMRT and McLaren engineers are targeting to adapt race car condition-monitoring technology to assess MRT performance. This technology provides information from highly specified data captured in real time and allows the team to optimise on-track performance in races.
Over a Grand Prix season with around 21 races, the McLaren race team captures an average of more than 12 billion real-time data points from over 300 sensors embedded on its two race cars, accumulating expertise and experiences. The goal is to monitor train motors, brakes, pneumatic systems and gearboxes on a test-bed train, set to be ready later this year.
SMRT has been adapting various measures from overseas to improve the train system here. Earlier this year, it introduced the Japanese concept of kaizen, or continuous improvement, to its work processes.