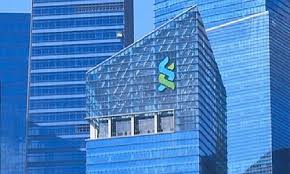 Singapore, 23 Feb 2018 – The first major international bank in Singapore, Standard Chartered Bank (StanChart), will be fully consolidating its local businesses into a Singapore subsidiary, Standard Chartered Bank (Singapore) Limited (SCBL). StanChart Singapore's commercial banking, corporate and institutional banking and private banking businesses – currently operating under Standard Chartered Bank, Singapore Branch –  will all be transferred to SCBL in the next 12 to 18 months.
Recently, StanChart also transferred its retail and SME banking businesses, as well as part of its commercial banking business to SCBL. SCBL was first incorporated in 2013.
Singapore is a strategic hub, and has therefore provided StanChart the platform to seamlessly support clients as they expand overseas. The latest consolidation holds the bank's best interest not only for local contribution and growth but at the same time, reinforces its long-term commitment to the ASEAN market.
The wholly-owned subsidiary will continue to hold a full bank licence with Qualifying Full Bank privileges. Other international banks such as Citibank and HSBC, have too, transferred their retail businesses in Singapore to their local subsidiaries.