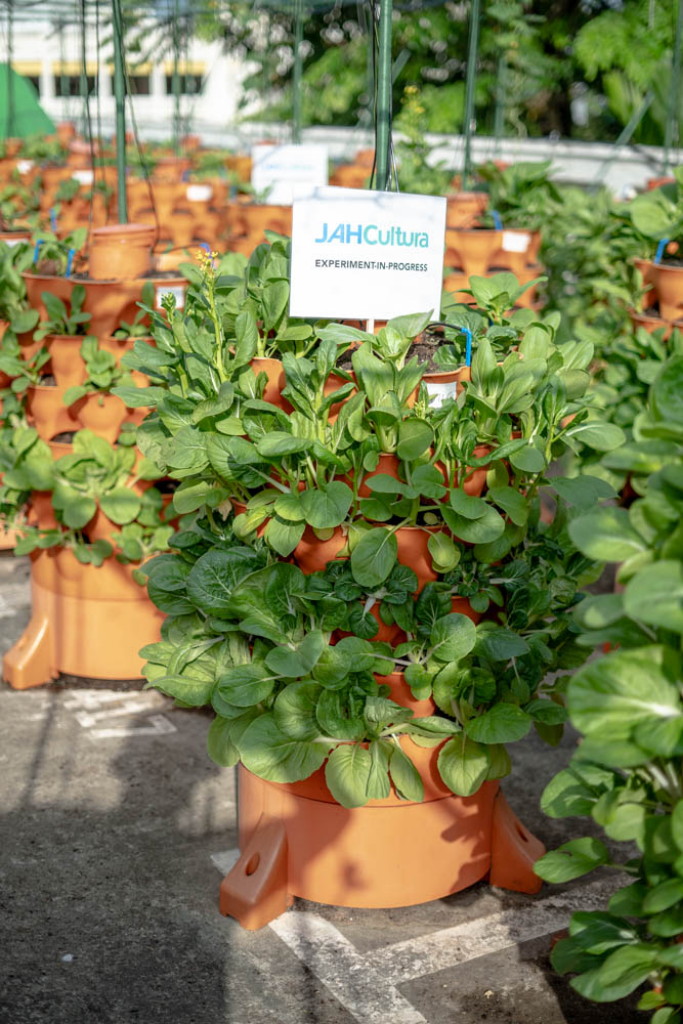 New deep-tech startup JAH Cultura wants to cultivate a sustainable future by revolutionising agriculture. Using its proprietary technology, it has created a series of ceramic-alloy products to significantly boost harvests for farmers and hobbyists.
In 2021, JAH Cultura engaged Republic Polytechnic Agriculture Technology to test and verify the previously observed effects of Unitatem CULTURA™ in agriculture. A feasibility study of the effects of JAH Cultura's treated water on the growth of vegetables was conducted at Republic Polytechnic's Agriculture Technology laboratory. An increase of 21.42 per cent in yield was observed for treated Bok Choy seeds, and Bok Choy plants growing with treated water showed an increased yield of 18.5 per cent under laboratory conditions.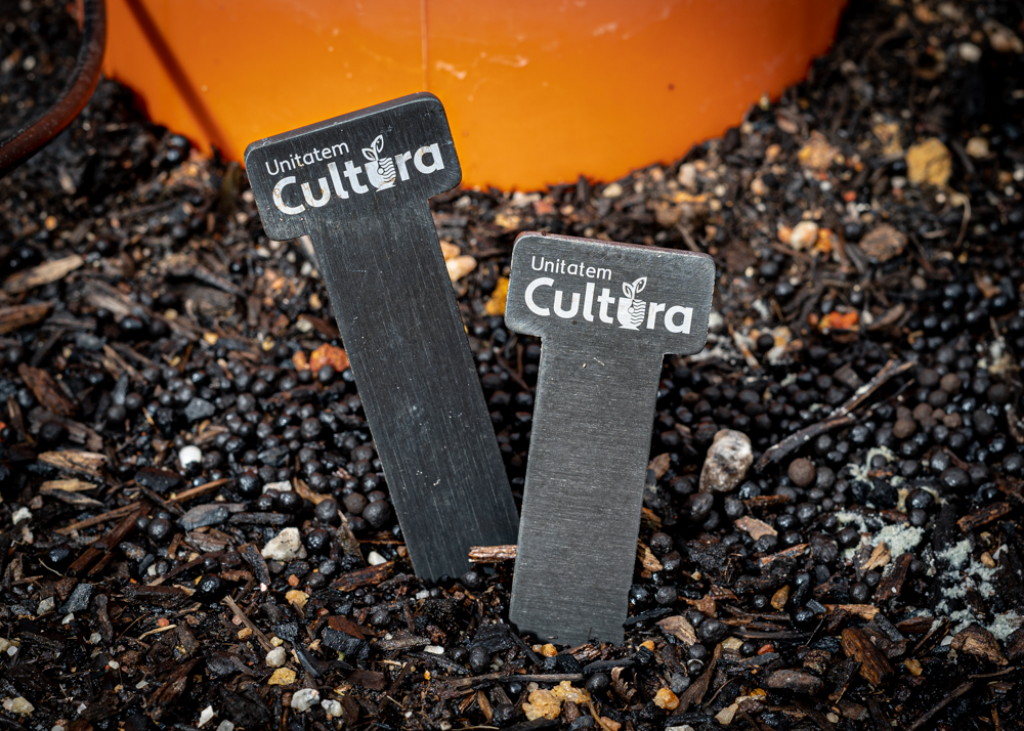 The seeds can be treated by simply leaving them in JAH Cultura's ceramic-alloy capsules prior to germination. The water used to feed these plants can be treated by running through JAHCultura's water system. The soil can be treated using JAH Cultura pegs inserted into it. Subject to weather conditions, one or all three of these methods can be used.
The proprietary ceramic-alloy material has been certified safe under the EU REACH for Chemical Substances. JAH Cultura has worked with research institutes such as Republic Polytechnic and Denova Sciences to test and verify the effects of its technology on plants and animal cells.
Tan Chong Hui, CEO and Co-Founder of JAH Tech, the parent company for JAH Cultura, is excited about the prospects of Unitatem CULTURA™ for agriculture. "The results from our third-party research institutes on Unitatem CULTURA™ exceeded our expectations. They show that our technology has the potential to help solve farming issues such as low crop yield by as much as 21 per cent from just exposing seeds and water to our technology."
"As a sustainable solution, Unitatem CULTURA™ doesn't require additional energy sources because the field emitted from the ceramic-alloy field is a naturally occurring wave frequency. It interacts directly with the water supply, rearranging molecular structure of water for easy absorption, which accounts for the accelerated plant yield," adds Tan.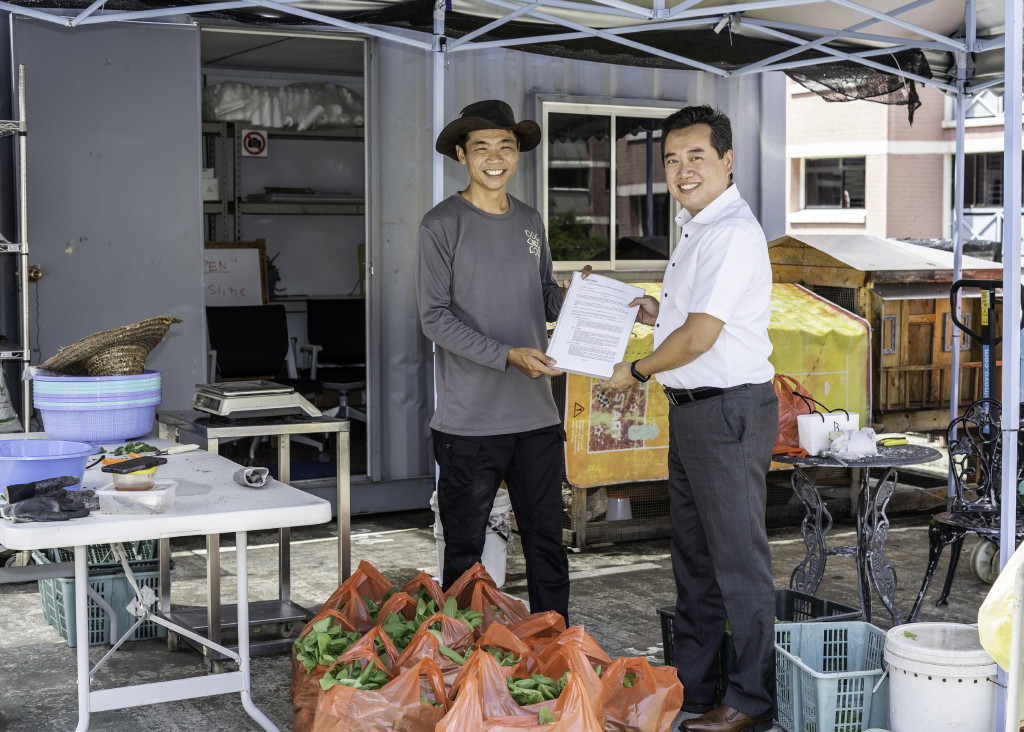 Accelerating Plant Growth, from Singapore to Cambodia
Singaporean commercial urban farm, Farmer Nick, will be the first to benefit from the technology. Under Nature's International Commodity (NIC), the farm signed its official agreement on 6 June for its farm in Singapore and its sister company Twinagri Tech Co Ltd in Cambodia to be a partner of JAH Cultura.
Prior to the agreement, JAH Cultura assisted Farmer Nick to boost vegetable growth in its organic farm in Singapore through the application of Unitatem CULTURA™. In comparison with its plants grown without Unitatem CULTURA™, quicker, stronger yield was clearly visible and that led to the agreement for a full roll-out of the technology on all its farms.
Having increased local produce helps alleviate the reliance on importing from traditional farms and food suppliers overseas. The technology aims to help increase Singapore's food security, and help farmers achieve the nation's 30 by 30 sustainability goal. Carbon footprints will also be reduced.
As Singapore is land-scarce, JAH Cultura's technology helps farmers like Farmer Nick utilise their land space for increased yield.
Nicholas Goh, Founder of NIC, says, "JAH Cultura's technology has helped shorten my seed-to-harvest time frame with improved plant health and resilience. All we needed to do to our existing infrastructure was connect their water system to our existing irrigation system without altering any existing infrastructure. This makes it extremely easy, customisable, and economical to use in our urban farm, which is set atop a multi-storey carpark."