(Singapore Feb 23, 2023) Suzhou, China's No.6 city in terms of GDP, is hoping to work even closer with Singapore for the next 30 years, Suzhou officials said yesterday.
The potential cooperation generally refers to the Suzhou Industrial Park – an exemplary project between China and Singapore – which was launched in 1994 with the support of Singapore's inaugural Prime Minister Lee Kuan Yew and the then-Chinese leader Deng Xiaoping.
Covering an administrative area of 278 square kilometers, SIP is home to nearly 1.2 million people, including some 807,800 permanent residents. China views SIP as an important window of China's reform and opening up as well as a successful model of international cooperation.
Cao Lubao, Suzhou's Party Secretary, said during an investment conference in Singapore yesterday that Suzhou will continue to attract Singaporean technology companies and research institutes to invest and do business in SIP.
"You can always believe Suzhou," said the 52-year-old party chief, noting that Singapore is the first foreign country he visited since his governance in Suzhou.
He said SIP has utilized an accumulated capital of more than US$11 billion from Singapore over the past 29 years. According to the figures provided during the conference, that amount is nearly 1.5 times as much as Suzhou's entire foreign investment in actual use in 2022.
Cao said he expects nanotechnology, semiconductor material, and biotechnology to become the key areas of cooperation between Suzhou and Singapore.
Also during the conference, a total of 40 cooperation projects — including those of biotechnology, semiconductor material, artificial intelligence, and financial services — were signed between the Chinese business and government representatives and their Singaporean counterparts.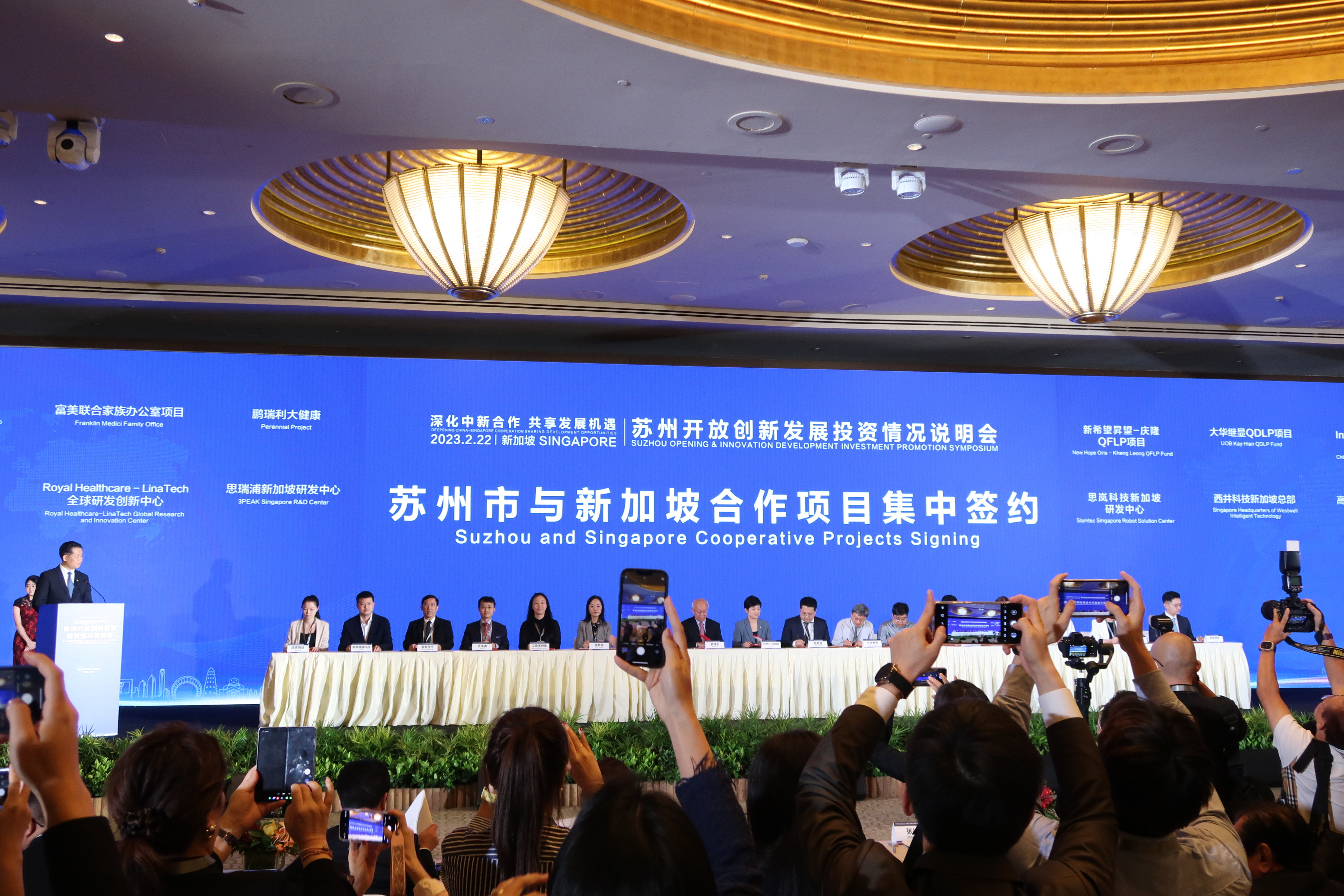 However, the names of the contracting parties from the Singapore side were not immediately revealed during the conference.
Cao said that Suzhou is planning to host a series of activities next year to mark the 30th anniversary of SIP in both countries.
"Hopefully, we can, through collective efforts, work out a plan of cooperation over the next 30 years," Cao said, noting that SIP is hailed as the first open innovation comprehensive experimental area of China whose development model has been adopted elsewhere in the country.
SIP is managed under the China-Singapore Joint Steering Council which is co-chaired by Han Zheng, China's executive vice premier, and Heng Swee Keat, Singapore's Deputy Prime Minister and Coordinating Minister for Economic Policies.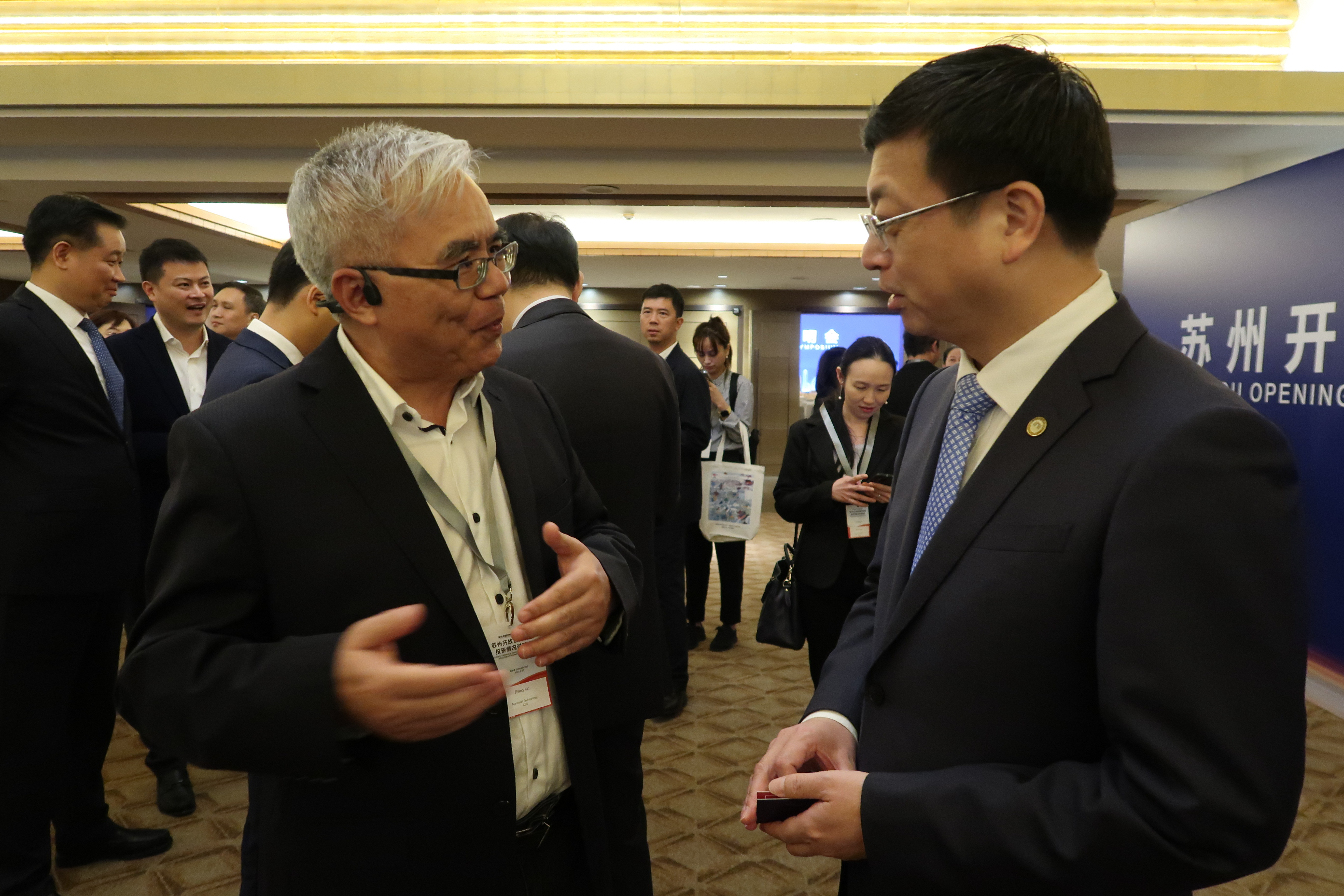 According to Chinese official statistics, Suzhou ranked sixth in China in terms of GDP in 2022. The top five Chinese GDP contributors are Shanghai, Beijing, Shenzhen, Chongqing, and Guangzhou.