At the back of Philip Chan's business card, one can find these words in Chinese: "Wealth and fame mean little; With great power comes great responsibility; Love thy neighbour as thyself; Enjoy the moment". Indeed, these curious words are penned by Chan himself, having been inspired by a beautiful concoction of Chinese and biblical wisdom. The 58-year-old is currently president of both Singapore's Kowloon Club and the Hong Kong Singapore Business Association, and is the first person to hold both appointments. However, Chan has always been c'est la vie about such job titles, and said that he had never expected to assume both responsibilities, in an interview with Fortune Times.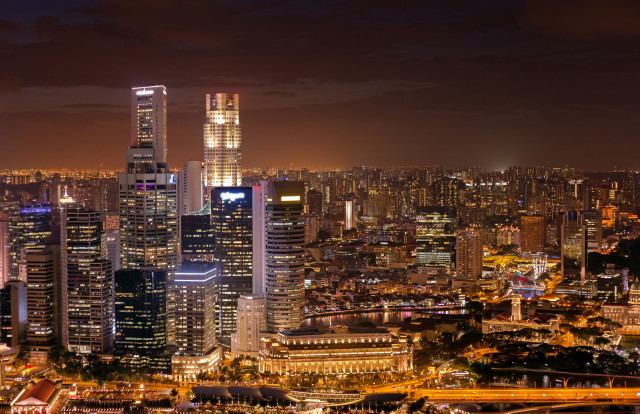 Besides serving the Hong Kong community in Singapore, Chan is managing director of his own company, Mutual Benefits Realty, and also C&H Properties and Wen Way Investments. Venturing into the property industry after the Asian financial crisis in the late 90s, Chan worked his way up the ranks as a property agent, and has seen Singapore grow in importance as an investment destination for Chinese investors.
In 2010, the Council for Estate Agencies was established as a statutory board of the Ministry of National Development to regulate and develop the real estate agency industry in Singapore. Before that, it was easy for anyone to make claims about being a qualified property agent, leading to unfortunate cases of clients being misled into loss-making positions, according to Chan. It was exactly for this reason that Chan decided to establish his own set of values to remind himself and his staff to conduct business dealings with clients in the most ethical way possible, and the wordings on his business card are testament to this endeavour. To Chan, as a house is often an individual or a family's largest asset, a big investment commitment of 20 to 30 years, that level of trust between agent and client is sacred and must be preserved.
Today, Singapore enjoys its position as a global hub for property investors, extending beyond the ASEAN region, not least because of its stable government and business-friendly approach to investors. Investors also find comfort in the fact that the government enjoys a high degree of trust among its population, enabling its flexible but strong enforcement ability, such as its successful COVID-19 response today, highlighted Chan. And due to the poor economic outlook globally in the mid to long term, he has heard about an uptick of investors coming from Hong Kong, Taiwan and even Europe. However, Singapore's property market is not immune to global developments.
Following an announcement by the United States Federal Reserve to hike interest rates in September, there are ongoing concerns about rising mortgage rates in Singapore. As Wen Way Investments is focused on industrial and commercial segments, such as the mixed development at The Sail @ Marina Bay, properties along Scotts Road, and HDB shophouses, it is less affected by any rise in mortgage rates which hit residential properties the hardest. This is because foreigners have to pay an Additional Buyer's Stamp Duty (ABSD) at a rate of 30%, meaning that investment in residential property would afford a lower rental yield. Rental yields above 3% under current market conditions are already hard to come by, says Chan. So rising US interest rates would reduce financial leverage, and affect every global market, and the biggest winners would be those who are able to minimize losses. That said, Chan believes that property continues to remain a relatively stable asset in an investment portfolio.
Chan also spoke about other recent developments in the property market. Growth in co-working spaces was fuelled during the COVID-19 pandemic, as companies adapted to hybrid working arrangements. As of the time of writing, with the current rise in office rentals, Chan says that landlords typically find it easier to manage smaller tenants through co-working spaces as they eventually expand and move out. Incidentally, speaking with Fortune Times from his office at the parent company of Wen Way Investments, Global Fortune 500 conglomerate Amer International Group, Chan says that Amer rents out two of three stories to co-working spaces, with each storey occupying 10,000 square feet.
In Singapore, though construction projects had been delayed by COVID-19, return on investment remains competitive, adds Chan. For the China property market, much would be dependent on the outcome of China's 20th Party Congress happening later in October, in terms of the extent to which the country's strict 'zero-covid' policy would be relaxed. Chan believes that as long as quarantine periods do not exceed five days, the market would find it easy to adapt due to familiarity with remote working arrangements. Market developments on the Mainland would also be closely tied to those in Hong Kong. According to Chan, the Hong Kong property market has been stagnant in recent times, and holding costs could mean increasing losses for investors, particularly under the current inflationary environment.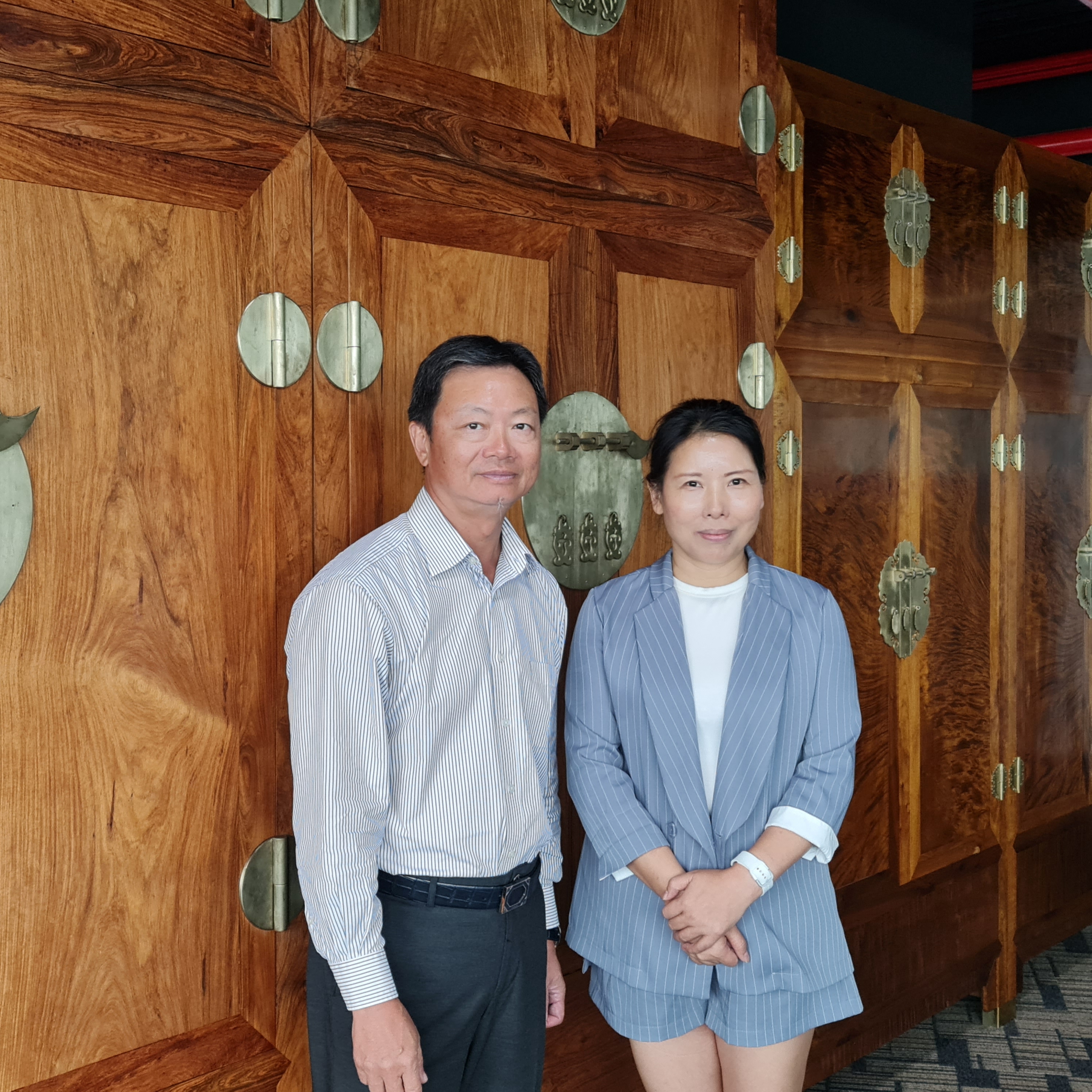 In his role as managing director of Wen Way Investments, Chan is also the authorized representative for the company's first overseas investment promotion hub for Beijing's central business district. The hub serves as a platform to advise interested parties on China's business environment and business-friendly policies, assist them to break through business bottlenecks and scale up, and importantly, connect them with relevant parties such as service staff in charge of foreign investment and site visits.
Similarly, Singapore's Kowloon Club, which Chan is president of since 2011, provides a platform for connecting parties with an interest in the Greater Bay Area. The non-profit was established in 1990, with the primary aim of helping overseas immigrants from Hong Kong integrate into Singapore society by organising activities of a cultural, recreational, educational or charitable nature. Chan shares that he in fact feels that he is now semi-retired, devoting more time towards charity and giving back to society.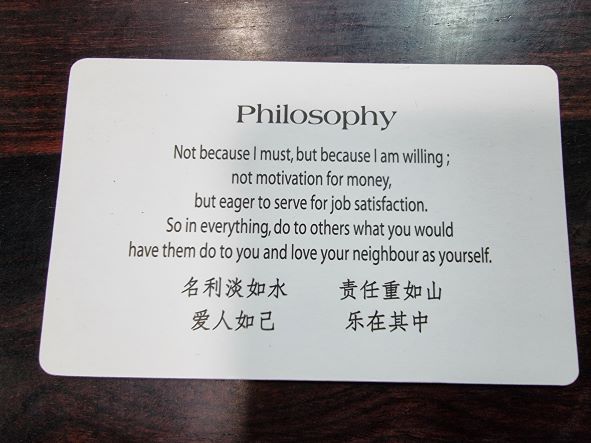 Just like the words on the back of his business card, Chan feels that he has a heavy responsibility upon his shoulders, and believes that sharing wealth brings people together. While there are naysayers who think he is foolish to spend so much out his own pocket on organising charity activities, Chan laughs it off by saying that fortune favours fools (interestingly there are both Chinese and European versions of this proverb, 傻人有傻福). Indeed, in his interview with Fortune Times, one could clearly sense that Chan has an indifferent attitude towards wealth, living by the maxim that after all, we brought nothing with us when we came into the world, and we can't take anything with us when we leave it.
Chan hopes that his attitude towards wealth and society would inspire new immigrants to adopt the same, not just through Kowloon Club but any other clan association that they can be part of by descent. Besides enjoying the good living environment which Singapore provides, Chan hopes that more new immigrants would give back to society, for example by helping the underprivileged, because that is a way to truly understand Singapore society. At the same time, that would enhance the public image of new immigrants. Companies could also utilize such charity activities for team bonding among employees.
While he may be more occupied with business activities post-covid, Chan remains committed to supporting long-term charity projects such as SPD Singapore (since 2012), which serves people with disabilities. He is happy to see more followers and donors coming from Kowloon Club supporting such projects.
Concluding the interview, Chan also says he is grateful to society for allowing him to bounce back from business failure. While he may have been born in an impoverished family, when asked about how he would describe his sense of belonging, Chan says his roots lie in Hong Kong, where his siblings still live in. He also has hopes that Hong Kong can be inclusive and prosperous. At the same time, Chan's wife is Singaporean and his two children are Singaporean by birth. Naturally, he now regards Singapore as his home. Chan is also grateful to China for providing new market opportunities which allowed his career to take off from being a property agent to a business partner. Such is the inspiring rags to riches story of Philip Chan which he would probably laughingly shrug off.
Written by Yi Ming