(Singapore Sep 2, 2023) Tharman Shanmugaratnam, the former Senior Minister of Singapore, has clinched presidency with the biggest-ever vote share in a contested presidential election. 
He also became the island country's first non-Chinese to win a contested presidential election. 
According to the results announced in the wee hours of today by the Elections Department (ELD) of Singapore, the 66-year-old former deputy prime minister garnered 70.4% of the total votes cast for the three candidates or  1,746,427 of the 2,480,760 total.
There were 50,152 rejected votes.
Ng Kok Song, 75, a former chief investment officer of sovereign wealth fund GIC, received 15.72% of the votes while Mr Tan Kin Lian, 75, former chief executive officer of NTUC Income Insurance Cooperative, got 13.88%.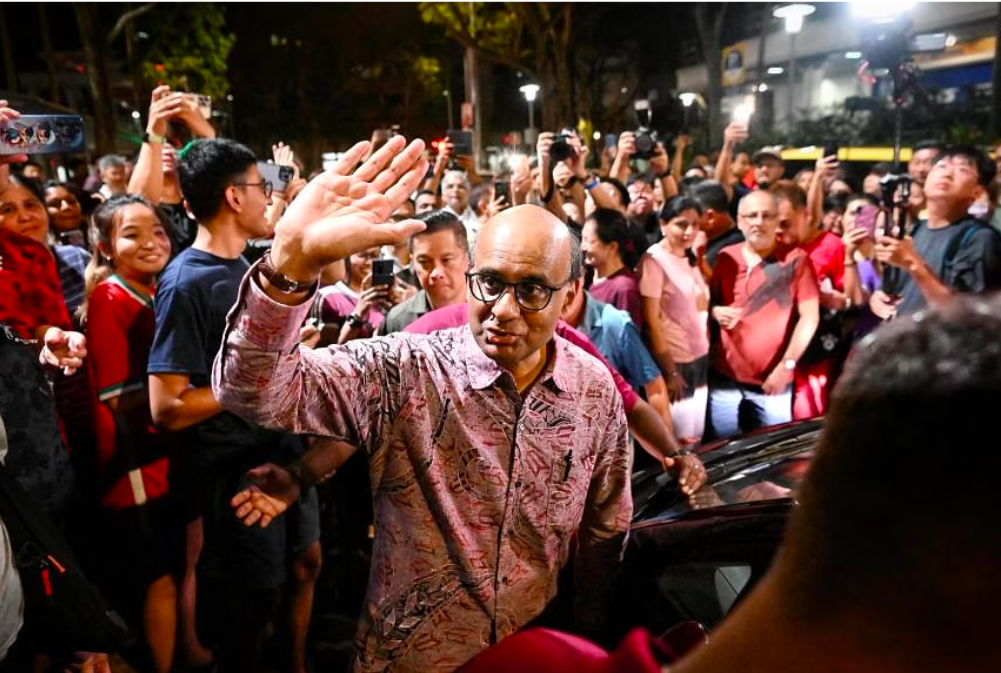 This is the city state's third contested presidential election since it was founded in 1965. 
In 1993, Ong Teng Cheong, a former Chairman of the People's Action Party, became Singapore's first directly elected president with 58.7% of the vote; In 2011, Tony Tan, a former Deputy Prime Minister, won the presidential election with 35.3% of the vote, which, however, beat Tan Cheng Bock only by 7382 votes (0.35%).
The other six presidents were either elected by the Parliament or uncontested. The incumbent President Halimah Yacob, the former Speaker of Parliament, won the presidency in the 2017 election which was reserved for members of the Malay community.
Addressing the media at Taman Jurong Market and Food Centre shortly after his victory, Tharman said he was "humbled by the strong endorsement that Singaporeans have given to me".
"I believe that the vote for me and what I stand for is a vote of confidence in Singapore… It is a vote of optimism for a future in which we can progress together," he said.
Before setting his sights on the Istana, Tharman had served as a Member of Parliament (MP) for Jurong Group Representation Constituency (Jurong GRC) Taman Jurong Division for over two decades where he made his political debut in the 2001 General Election. 
Over the years, the veteran politician built a solid base of support in the constituency.
In the 2020 General Election, Tharman led the People's Action Party's Jurong GRC team to a thumping victory, with a 74.62 per cent vote share.
This presidential election result is similar to Mr Tharman's performance during the previous General Elections, when he consistently polled between 70 to 75 per cent in Jurong GRC.
Tharman was Singapore's Minister for Education from 2003 to 2008, Minister for Finance from 2007 to 2015, as well as Deputy Prime Minister from 2011 to 2019.
He served as Senior Minister and Coordinating Minister for Social Policies since May 2019.
In July 2023, Tharman resigned from his political duties and the People's Action Party (PAP) in order to run for the 2023 Presidential Election.
He also stepped down as the chairman of Monetary Authority of Singapore (MAS) and the deputy chairman of Government of Singapore Investment Corporation (GIC).
In a quadrilingual letter to the Singaporeans before the polling day, he said that he has dedicated his entire working life to the service of Singaporeans.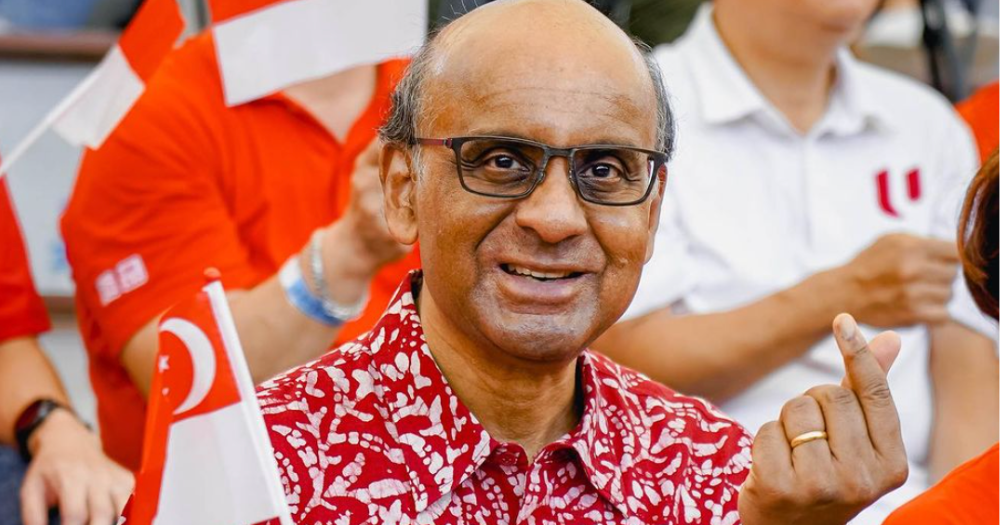 "Nothing could have been more meaningful to me… I have been humbled by the requests I have received in recent months, from Singaporeans from all quarters, to stand in the coming Presidential Election."
He will be sworn in as president at the Istana on Sept 14.
In a statement released after the official result, Prime Minister Lee Hsien Loong said he had called Mr Tharman to congratulate him, and assured him of his Government's full cooperation.
"Singaporeans have chosen Mr Tharman Shanmugaratnam to be our next president by a decisive margin… I thank the three candidates for putting themselves forward in this presidential election," Lee said.