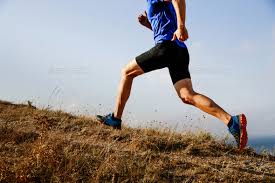 Ngian Siew Ling
Singapore, 14 March 2018 – In search of the statistics of the number of healthy people in Singapore, Singaporeans or even foreigners who work in Singapore are die-hard diligent. Having spoken to CEOs, stockbrokers, insurance advisers, lawyers, taxi-drivers, students, domestic helpers and even housewives – reasonable health standards is indeed prominent in Singapore! The workforce of Singapore is therefore the pillar to Singapore's economy. 
The global effects of ageing population is highly visible which brings to wonder the world in the next 10-20 years; on whether the younger generation is ready for society's leadership and sustainability – will a shock be experienced when reality is met?!
Enough of digression, health, is mostly an independent responsibility. Living in a world of duality where good health and bad health are inevitably expected –  but what exactly is the definition of good health?
Professor Choong Chee Pang, 76 years of age, walks around the planet as an author and public speaker with several years of cancer. Ms Katrina Karim, CEO of the Public Relations Company Pte Ltd, is suffering from the effects of radiation after receiving treatments as a cancer patient many years ago. An old man with an amputated left leg, who walked from home to his nearest constituency, to humbly seek for job as a packer after an accident from his previous job site 2 years ago in a warehouse.
Today, is a day dedicated to celebrate the wellness of the workforce of Singapore and of the world.
Physical wellness is strongly encouraged to the public as a vital component to a person's success. However it is an insufficient definition of good health – the mental determination of the strong people listed are to be applauded as well! Living in a wealthy country, everyone who walks on its street must be greeted with gratitude and respect.
In this day and age, the quotient measurement of success no longer sit with simply intelligence and emotional alone anymore – there had been new quotients added into the formula including, Physical Quotient (PQ), Adversity Quotient (AQ), Spiritual Quotient (SQ) and Creative Quotient (CQ), R P Partel of Umiya Career Development Council would sponsor this holistic framework. And for Oprah, it's all about the SQ in times of recruitment. Rather than being a quotient just to "pass the exam", if one values oneself, these quotients will be picked up as prosperity of different aspects of health. 
Workforce – productivity, recruitment, promotion, revenues, etc. depends heavily on the state of health every party possesses.
Suggestion is, have it all, have it balanced & have a prosperous life! Possible? Not possible! But all for the good of financial health!