(Singapore 24 March 2023) "Can you say with 100% certainty that Bytedance or the CCP cannot use your company, or its divisions to make content to promote pro-CCP messages for an act of aggression against Taiwan?"
That is the opening question that US Representative Cathy McMorris Rodgers asked TikTok's CEO Shou Zi Chew during Thursday's US House hearing over the popular app's ties to China.
After Chew chose not to directly answer the yes-no question, Mrs. Rodgers shot back: "If you can't say it 100% certain, I take that as a 'no,' … I have zero confidence in your assertion that ByteDance and TikTok are not beholden to the [Chinese Communist Party]."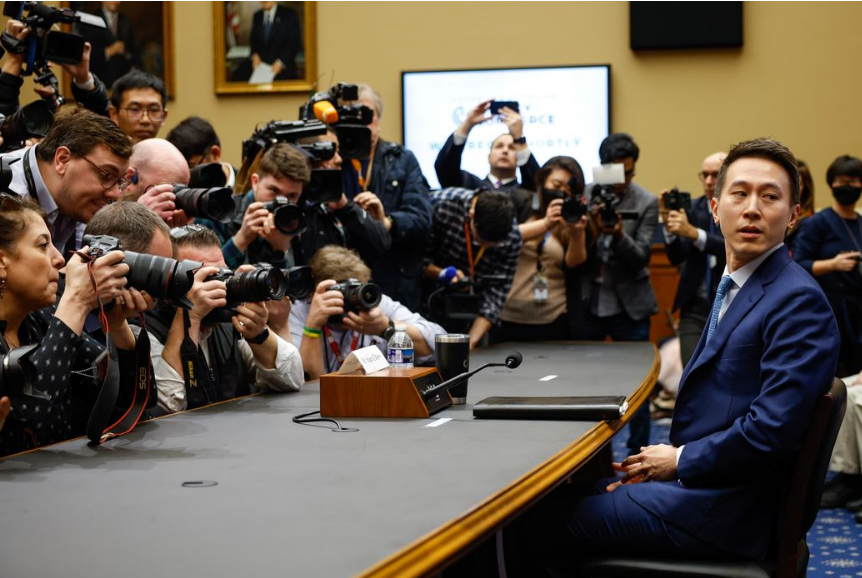 The hearing, which ran for more than five hours, was peppered with withering attacks on TikTok, which has 150 million US users, from both Democrats and Republicans.
It underscored growing concern about Beijing's potential influence over the app, as a part of the US-China fray over trade, Taiwan, technology, and other geopolitical issues.
Chew, a 40-year-old Singaporean army reservist, and former Goldman Sachs banker is known for his ability to navigate both Western and Chinese business over the course of his fast rise to the corner office.
However, he faced a hostile House panel as he tried to reassure the Americans that their data is safe, and China won't be able to influence what viewers see on TikTok.
"Our approach has never been to dismiss or trivialize any of these concerns. We have addressed them with real action," he said, noting that TikTok is spending $1.5 billion to create the firewall of US data, leaving "American data stored on American soil by an American company overseen by American personnel."
But his claim received a blunt response from the US Representative Frank Pallone, the top Democrat on the House Energy and Commerce Committee.
"I don't buy it," said Pallone while Mrs. Rodgers called for banning the app, which is owned by Beijing-based ByteDance.
Some experts consider the US pressure on TikTok a tit-for-tat against China's policy on the internet.
For many years, China has been blocking U.S. social media and information sites including Google, Youtube, Facebook and Twitter. Ironically, many Chinese diplomats are actively using some of these portals to criticize the US despite the fact that most people in the Chinese mainland are not able to view them.
Right before the testimony, Beijing said it would oppose a forced sale of the app from its Chinese owners, something the Biden administration has demanded.
According to the Wall Street Journal, a fund backed by China's cybersecurity watchdog holds a 1% stake in the core subsidiary of TikTok's Chinese parent, Bytedance Ltd., a so-called "golden share" that gives the regulator a board seat at the subsidiary, voting power and sway over its business decisions.