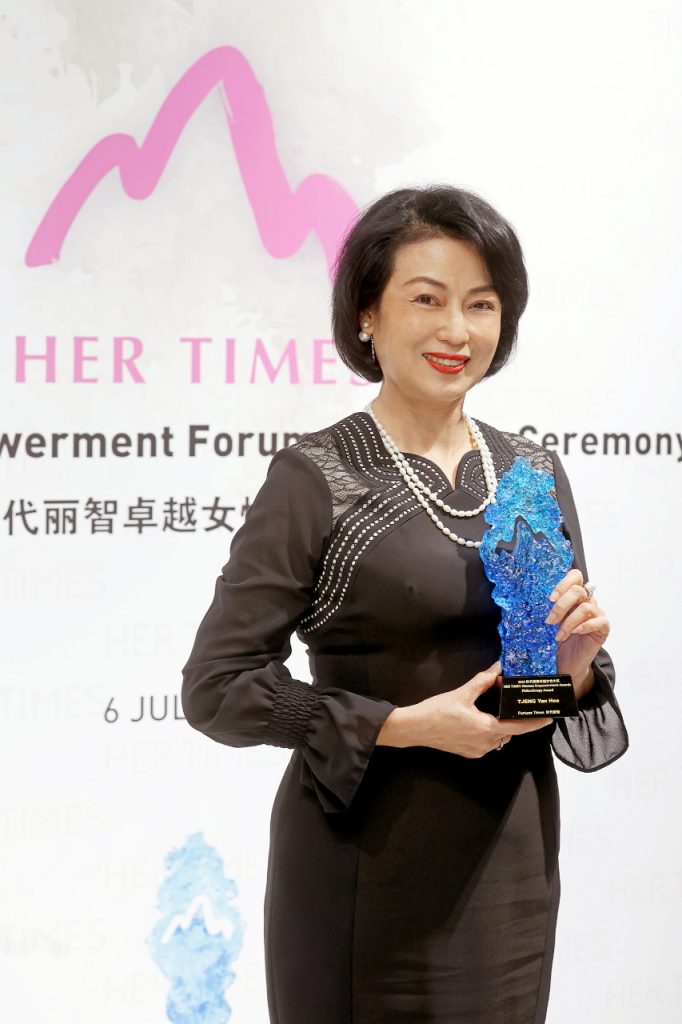 (Singapore 6 July 2023) Tjeng Yan Hoa, Vice President of Amitofo Care Center International, has received Philanthropy Award from the 4th Her Times Women Empowerment Award. She is one of the five awardees who honored at awarding ceremony which held at the Indonesian Embassy in Singapore.
"Her Times Women Empowerment Award" (WEA) was inaugurated by Her Times, an arm of the Fortune Times Group, with the support of the Indonesian Embassy in Singapore on the 50th anniversary of diplomatic relations between Singapore and Indonesia in 2017. WEA aims to recognize exceptional women who have made significant contributions in the fields of education, business, society, and philanthropy in Singapore, Indonesia, and other ASEAN countries. Besides their remarkable achievements, the winners are also dedicated to improve women's lives in areas such as education, healthcare, and social development. So far, 33 women have received the honor from the previous three sessions.
Coincide with Indonesia assuming the rotational Chairmanship of ASEAN in 2023, Fortune Times sees this as an opportunity to extend the reach of Women Empowerment beyond Singapore and Indonesia to the rest of ASEAN. The commitment remains to empower women to become valuable contributors to sustainable economic growth, political stability, and the building of harmonious societies.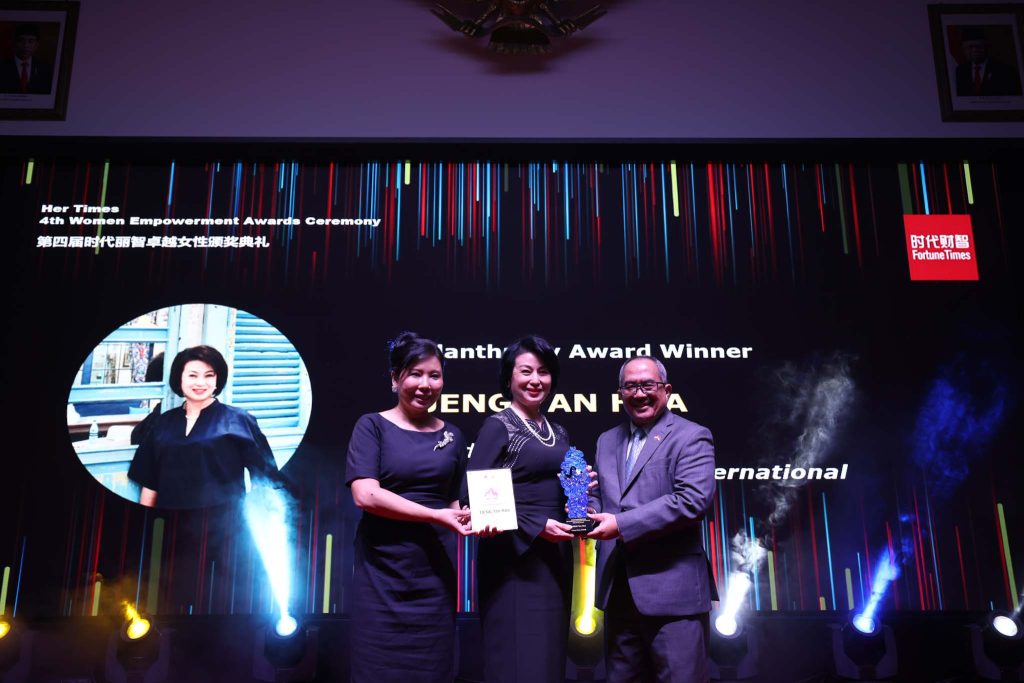 "I have been able to achieve success not only because of my own efforts. Here, I would like to express my heartfelt gratitude to all those who have supported my charitable endeavors. I am thankful to my family and friends, as well as my beloved husband and children, for their support. They have not only been my companions but also a source of energy that has enabled me to successfully fulfill this charitable social mission.", said Tjeng Yan Hoa.
Tjeng Yan Hoa is an Indonesian philanthropist who has dedicated much of the past two decades to improving the well-being of thousands of underprivileged African children.
In 2012, she took the initiative to establish Amitofo Care Center (ACC) in Singapore. ACC is an international non-government organization that provides various forms of assistance and support, including food relief, health screenings, and education, to African children who have lost their parents due to poverty, war, natural disasters, and AIDS. It also helps the needy people in Singapore.
Thanks to her diligent and committed work in charity, ACC now operates seven campuses in six countries, including Malawi, Lesotho, Eswatini, Namibia, Mozambique, and Madagascar, have provided support to over 1800 African children.
Furthermore, over 30 children who received ACC's assistance six years ago have successfully gained admission to universities in Taiwan, mainland China, and Malaysia, with 17 having graduated.
Annie Song, Editor-in-Chief of Fortune Times, said: "As a leading Chinese business media in Southeast Asia, we also recognize the significant role of women in family succession. At end of this year, we will launch a new platform called Family Fortune Times, which will cater to some 1000 family offices and ultrahigh-net worth individuals in Singapore and the region."
In total, 200 guests, including business executives, government officials and representatives of different industries, attended the awarding ceremony and an accompanied forum with the theme "Women's Influence in City Transformation".