(Singapore, Jan 31, 2020) "We are provided free meals and Chinese traditional medicine powder every day… but there are too many rumors about the virus spread," Cem Nalbantoglu, a Turkish Ph.D. student at Wuhan University, told Fortune Times before the World Health Organization declared China virus a global public health emergency.
In a 30-minute telephone interview, the 29-year Turkish said that he is generally happy with what the school and the Wuhan government have been doing to control the virus spread.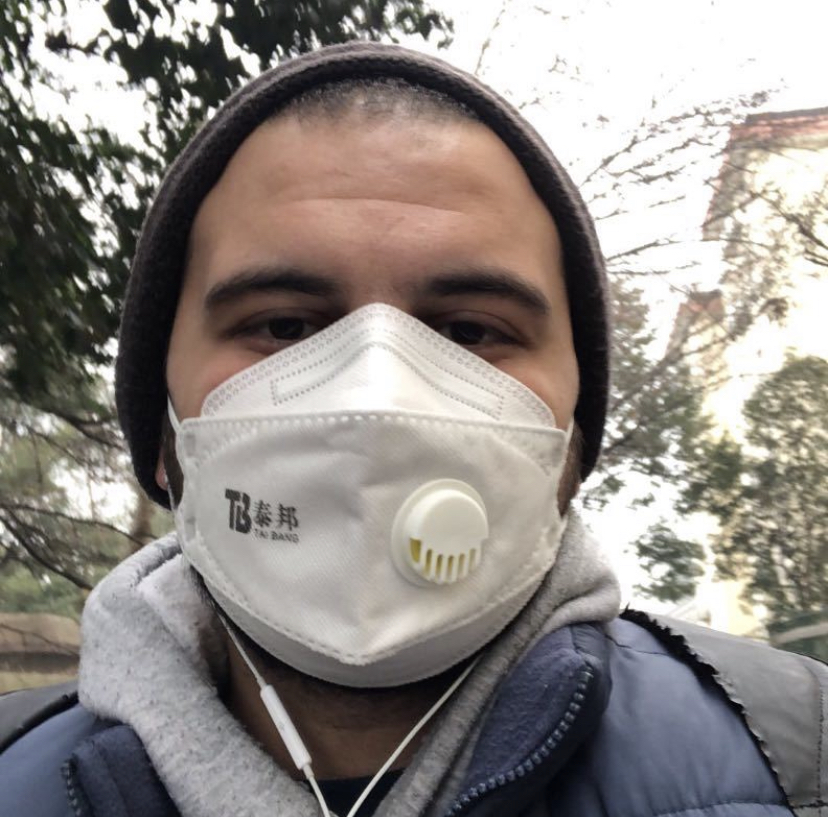 "We are not going outside, most school offices are closed, companies are shut down… and people are cautious of those without wearing masks and coughing," said Cem, who will be evacuated today together with more than 30 Turkish citizens and some 16 Georgians, Azerbaijanis, and Albanians.
Cem started to study at the economic diplomacy center of Wuhan University in October of 2019. Before that, he worked for Huawei's Turkish branch in Istanbul for about two years. From 2014 to 2016, he had his master's degree study of Chinese foreign policy and economics at Zhejiang University. He also learned Mandarin in Chongqing.
"Wuhan is the most developed city in central China. The medical services in Wuhan are much faster and more organized than that of Ankara," he said.
Since Jan 23, Wuhan, a city of 11 million people, has been suspending outbound flights and rail services as China ramped up its efforts to contain the spread of the respiratory virus, which has infected nearly 10000 people and caused more than 200 deaths.
That restricts Cem's activities, making him unable to have normal reunions with his friends, although the school provides three free meals a day, masks, and even Chinese traditional medical powder.
The TCM powder tastes like tea, and Cem was suggested to have it 3-4 dosages a day to improve immunity, but his primary concern is that there are too many rumors causing people to panic.
In recent years, rumors through WeChat, the Chinese version of WhatsApp, have been evolving into a severe social problem even before the virus outbreak. In the past few weeks, rumors — such as the coronavirus may stay in the air for 24 hours, and Japan dispatched 1000 medical workers to support Wuhan — have been suffusing the smartphones of the Chinese people — from teenagers to the aged.
Usually, these fake-news posts have economic and political intentions, which the Chinese government has repeatedly informed the public.
Unfortunately, however, due to the massive users of WeChat and the convenience of reposting, these rumors spread even faster than the virus does, despite the government efforts to stop them.
"Everyone should rely on the government announcements," said Cem, who said he uses the official announcement as his source of information and expects the spread to be under control in some two months.
However, the World Health Organization declared the coronavirus outbreak a public health emergency of international concern on Thursday as the first person-to-person transmission of the virus was reported in the US.
That means the international public health authorities now consider the respiratory virus a significant threat beyond China, where it originated last month. The move could further heighten the global response to the outbreak.