(Singapore 24 May 2023) Two Singaporean ministers are facing government scrutiny over renting bungalows on state properties. The findings of the review will be publicized in time for the Parliament sitting in July.
The matter arose after opposition Reform Party chief Kenneth Jeyaretnam wrote a series of articles early this month to question whether Law and Home Affairs Minister K Shanmugam and Foreign Affairs Minister Dr Vivian Balakrishnan were "paying less than the fair market value" for the properties.
Shanmugam told reporters yesterday that he has "nothing to hide" about the black-and-white bungalow on Ridout Road he rented, adding that the allegations made against him were "outrageous".
"I know what I did. I kept to the rules," he said in Yishun's Chong Pang neighbourhood ahead of a meet-the-people session in the area.
He also cited examples of the allegations made: That he had cut down trees illegally and got the Singapore Land Authority to pay for work done on a car porch.
"People are entitled to questions… You cannot let doubts about the integrity of ministers fester and be left unaddressed. I have nothing to hide," Shanmugam said.
In a separate interview yesterday, Dr Balakrishnan told reporters: "I'm very glad that PM Lee had agreed to have this review, and to publish all relevant facts and findings before we have a full debate in Parliament."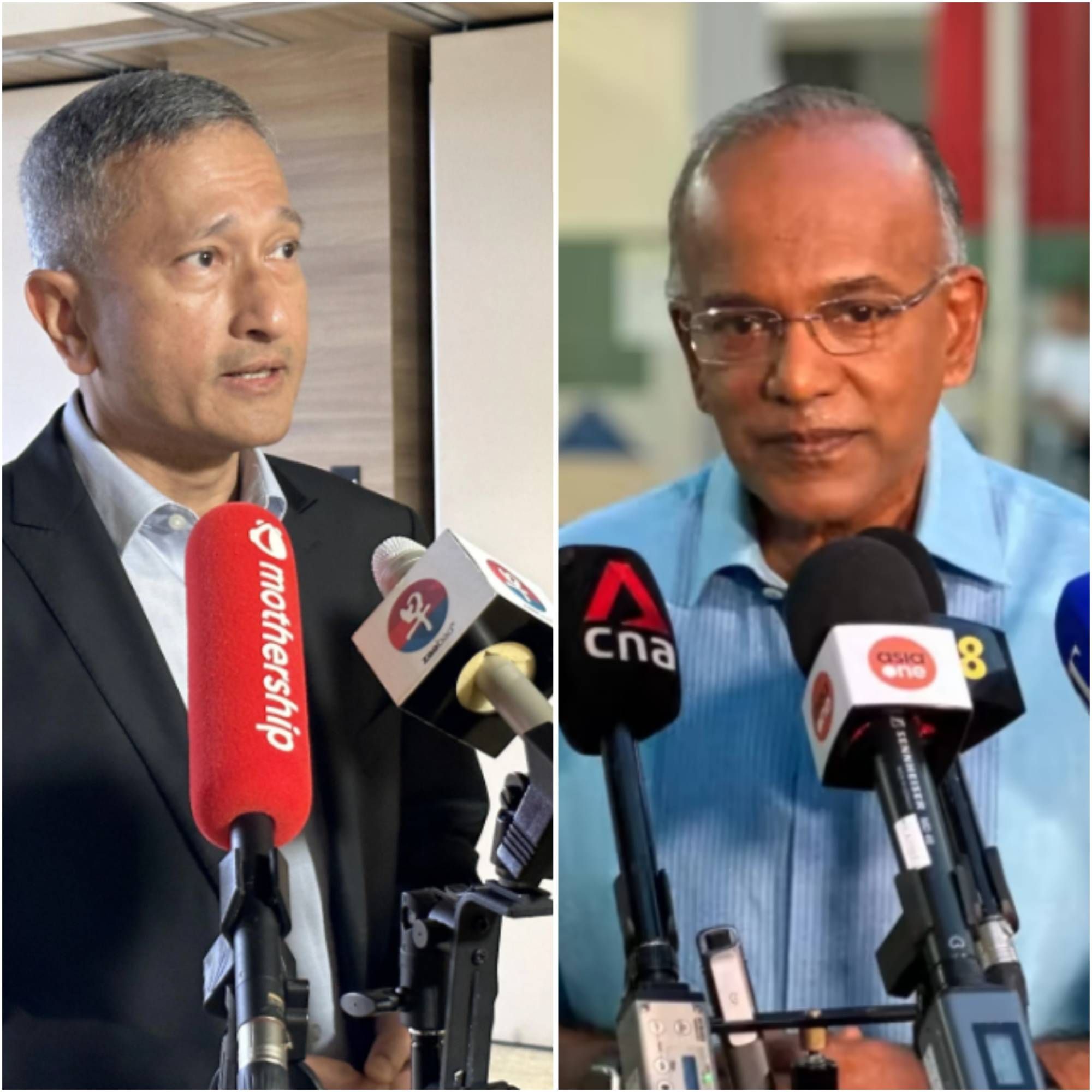 The two ministers had asked for an independent review on the matter to set out the facts and help retain public trust.
"Members of Parliament have filed Parliamentary questions on the matter, which will be answered in the next sitting of Parliament in July. Ministers Shanmugam and Balakrishnan have also spoken to me to request for a review that is independent of the ministries and agencies they supervise."
He said he has asked for reports from the relevant agencies setting out the facts. He also has asked Senior Minister and Coordinating Minister for National Security Teo Chee Hean to review the matter, and establish whether proper processes have been followed, and if there has been any wrongdoing. This must be done to ensure that this government maintains the highest standards of integrity.
"I have asked SM Teo to carry out the review expeditiously and to make the findings public in time for the Parliamentary sitting."