The UK-based creative experience agency BECAUSE, which made WWF's first VR movie of endangered animals, has opened its office in Singapore.
Examples of Because's work include the "Virtual Reality Tiger Experience" conceptualized for WWF to highlight current threats to the tiger. By combing virtual reality (VR) with CGI 360° film-making, a powerful experience was created that allowed participants to come face-to-face with tigers in the wild.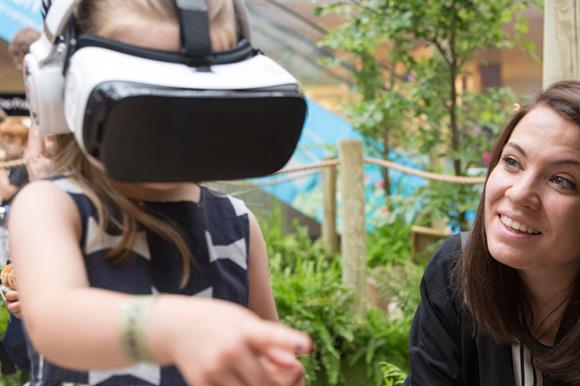 Because officers say the move to Singapore reinforces the agency's position as global brand experience specialists, and what began as a collection of ideas in a small office in London has now grown to a global group of creative agencies across seven markets.
"Our global vision is quite simple – we want to be live on the ground in the countries we like to visit with people we like to work with," said Business Director, Gwyn Humphreys.
Humphreys recently moved to Singapore from the UK and brings with him nearly 15 years of experience delivering award-winning campaigns across a multitude of sectors.
"We have a fantastic plan in place in Singapore, and we are extremely excited by all the opportunities the Southeast Asia region presents for our business."
Besides WWF, Because also has worked with Coca-Cola to create a branded stand for the Sprite Lemon, Lime, and Cucumber Sampling Campaign and LEGO, on their Family Roadshow to create an immersive LEGO world allowing consumers to reconnect with the timeless brand.
"As global leaders, we are relentless in making the extraordinary happen, and with the digital and immersive tech at the core of our business, we are proud to be the only agency who has created and delivered as many awarded campaigns as we have using VR and AR," Humphreys said.
To inspire and educate brand marketers on the power of live experiences, Because said it is planning to host its first free experiential and virtual masterclass in Singapore on Thursday, 21 March 2019 at The Warehouse Hotel.
The session will demonstrate how to use the immersive power of experiential marketing, digital amplification, influencer engagement and virtual/augmented reality to deliver disruptive experiential campaigns.