(Singapore, Feb 22, 2023)US President Biden vowed to support Ukraine tirelessly in Warsaw hours after Russian President Putin said he would suspend participation in a nuclear arms control agreement with the US. 
"Our support for Ukraine will not waver, NATO will not be divided, and we will not tire," said Biden, who visited Poland right after having paid an unannounced visit to Kyiv. "President Putin's craven lust for land and power will fail."
Also in his speech, Biden vowed that the United States would "not tire" in its support of Ukraine, describing the American commitment to NATO and Ukraine as a battle for freedom against autocracy.
He also blamed Putin for the war, which he called a test of the United States, Europe, and democracies everywhere.
Hours before, Putin in his national address showed no sign that he would change course.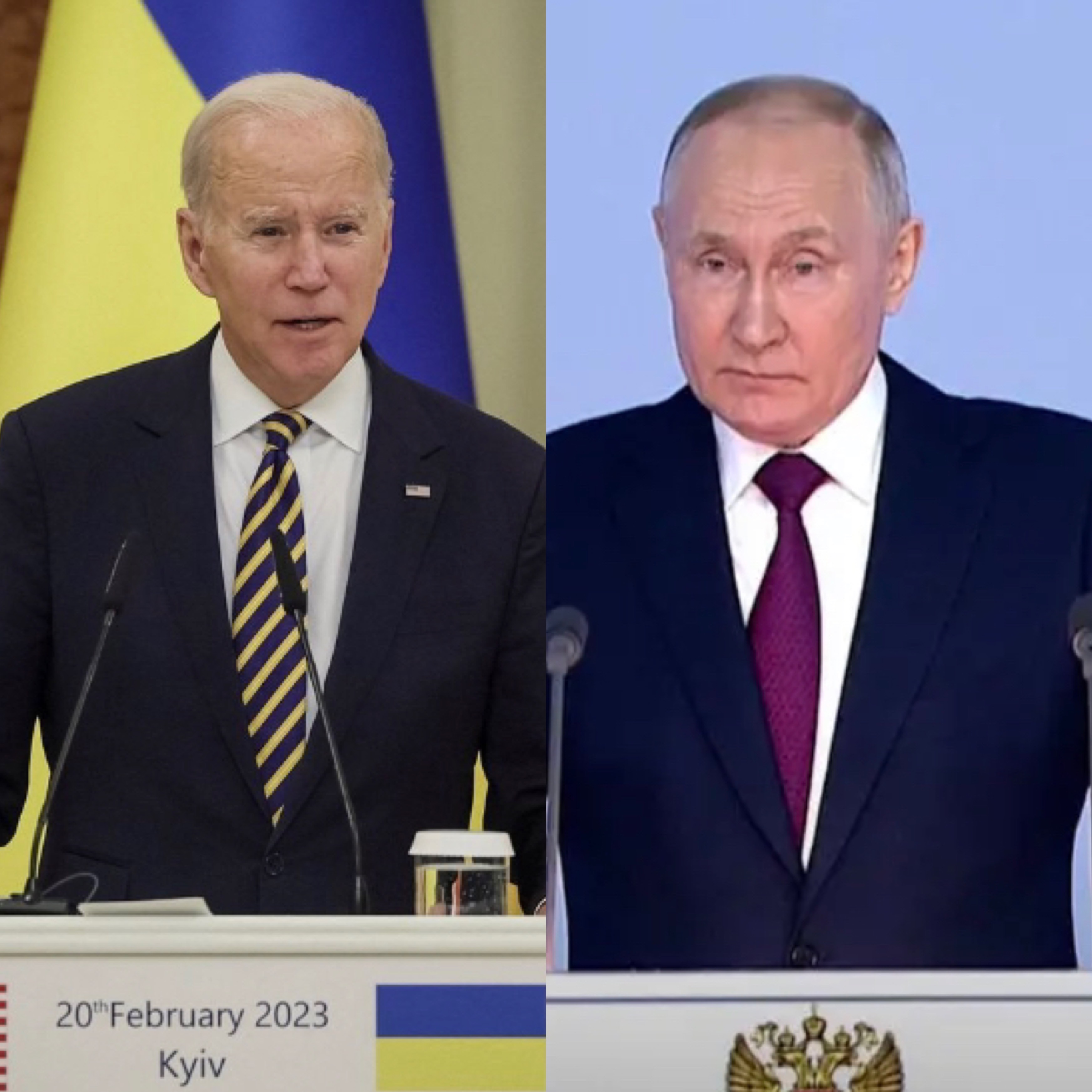 He indicated that Russians should prepare for a long war ahead. He also accused the West of a "totalitarian" project to control the world under the guise of spreading liberal values. 
Putin again falsely claimed that Western nations had "started the war" in Ukraine and declared Russia was suspending the one remaining nuclear arms treaty with the United States.
The New York Times calls the suspension of the treaty "the last nuclear agreement between Russia and the United States, is dying, and arms control may be, too."
The two almost split-screen speeches were delivered three days before the anniversary of Russia's full-scale invasion.
They created a rare moment in which leaders stand at the opposing ends of the global order with their dueling visions of the world. 
As the speeches were delivered, Russia tries to escalate a new offensive in eastern Ukraine while Western allies are rushing tanks and armored vehicles into Kyiv.
Ukraine has reportedly reclaimed more than half the territory Russia seized since last February, though Russia still controls large swaths of territory in Ukraine's east and south.
According to the latest UN human rights office (OHCHR) data, at least 8,000 non-combatants have been confirmed killed – with nearly 13,300 injured – since the Russian invasion on 24 February last year. The true number is likely to be substantially higher, OHCHR staff have repeated on many occasions.