(Singapore 22 March 2023)While Chinese President Xi Jinping meets his Russian counterpart Vladimir Putin in Moscow, Ukrainian President Volodymyr Zelenskyy announced to have received new defense packages from the west.
"Our European partners have agreed on a joint plan to accelerate the supply of shells for our artillery. This decision is worth 2 billion euros. It provides for both emergency supply and production of ammunition," Zelensky said in his Facebook post, calling the deal a strategic step.
His post has received more than 15,000 views and some 900 comments, mostly supporting voices.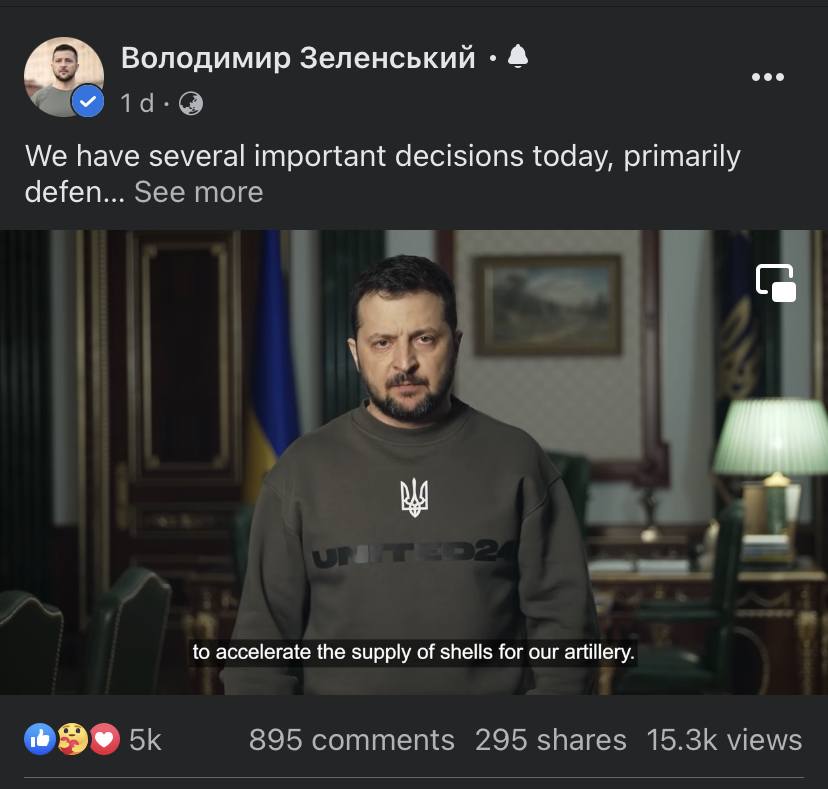 "It gives us confidence in our unity, in the immutability of the movement towards victory over the terrorist state. I am thankful to all our partners in Europe! To everyone who is truly interested in making Europe strong and free."
He also announced a new defense package worth 350 million dollars from the United States. These are rockets for HIMARS, artillery shells, and other ammunition – "everything we really need to support our warriors. I am grateful to President Biden, Congress, and all Americans!"
While Zelensky's announcement was made, Putin and Xi are enjoying what some analysts called a "strategic bromance", despite that the former was accused of war crimes by the International Criminal Court on Friday — days before Xi's scheduled visit to Moscow.
According to the court's allegations, Putin was complicit in the forced deportation of Ukrainian children from Russian-occupied areas of Ukraine. He is facing the possibility of arrest in any of the court's 123 member states.
Ironically, the International Court of Justice is composed of 15 judges, including one from China, elected to nine-year terms of office by the United Nations General Assembly and the Security Council.
According to officials of the UN human rights office, by February at least 8,000 non-combatants had been confirmed killed – with nearly 13,300 injured – since the Russian invasion on 24 February last year. The true number is likely to be substantially higher.
Despite the international court's "arrest warrant", Xi still calls the Russian leader his dear friend, but it is uncertain how that relationship will affect his announced promise of playing peacemaker in Ukraine.
The pair have continued to be effusive in public about their ties since 2013 during Xi's first trip to Moscow as the Chinese President.
"You reminded me of that, and to this day these pictures are well preserved in my heart," he told Putin.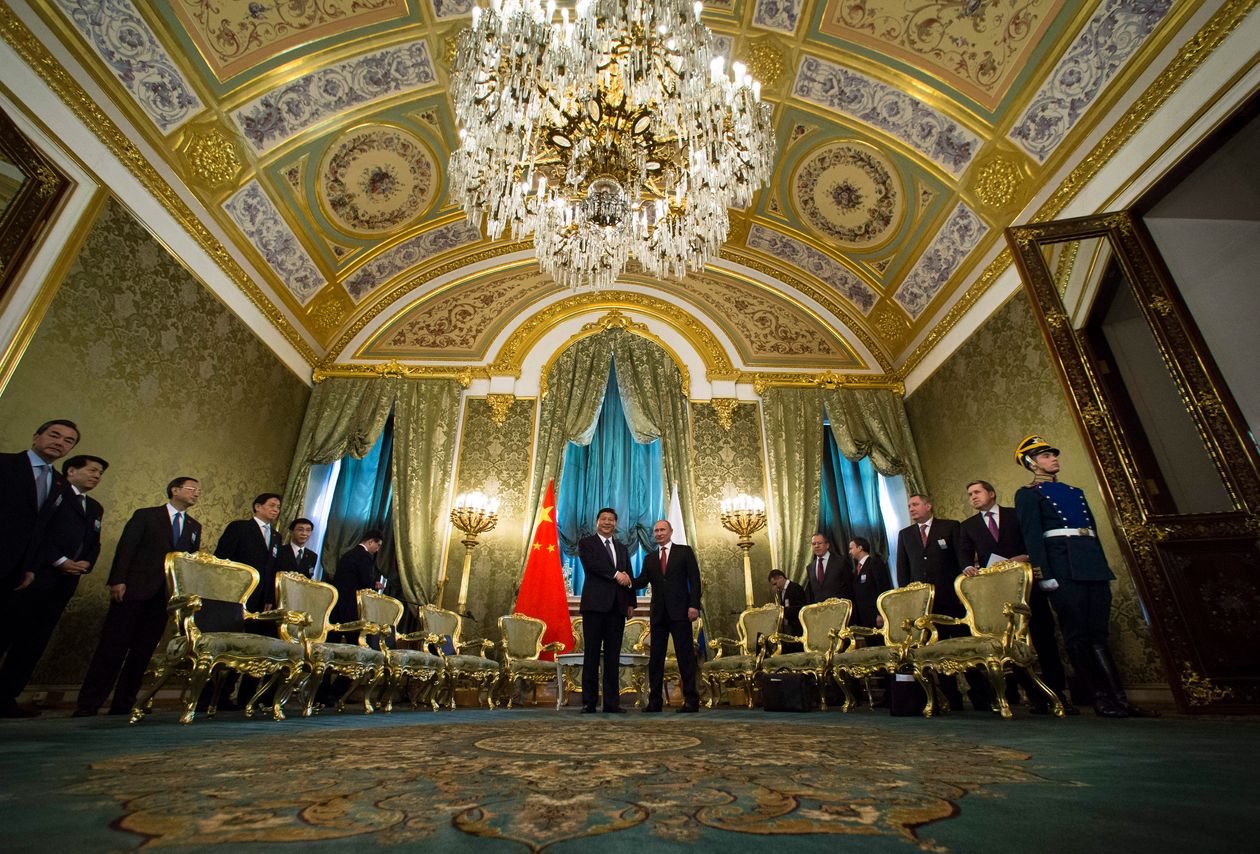 Analysts quoted by WSJ say that Xi and Putin were born months apart from each other in socialist states at the height of the Cold War.
Both experienced tumultuous childhoods before they began rising in their respective systems. Once at the top, each dismantled checks on his authority and accumulated the sort of personal power unseen in his country for decades.  Both witnessed the collapse of the Soviet Union, from different perspectives of course, and both want to make countries great again and share this obsession and anxiety with the US's promotion of democracy and alleged hegemony.
The two have reportedly met 40 times since Xi became Communist Party leader in 2012, discussing philosophy and history in addition to politics.
On the eve of the 2022 Winter Olympics in Beijing, weeks before Russia launched its invasion of Ukraine, they met in the Chinese capital and released a statement declaring their countries' "no limits" friendship.
Although the language of a "no limits" partnership didn't appear in Xi's comments before the trip, Xi did write in the Rossiyskaya Gazeta, the Kremlin's official newspaper, that his trip was "a journey of friendship, cooperation, and peace," noting that his previous visits to Russia had given him "great pleasure and satisfaction."
Putin, in return, wrote a parallel article for the People's Daily, the mouthpiece of China's Communist Party, which called Xi an old friend with whom he has a "particularly cordial" relationship.