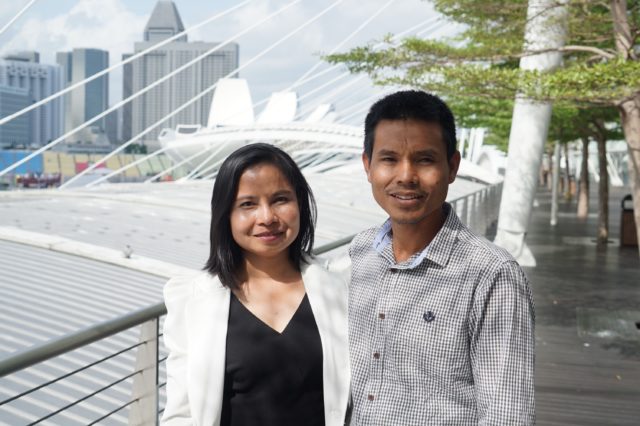 A Cambodian businesswoman is in town sharing her experience of building a solar power company from scratch during 15 years.
At the invitation of UN Environment, Kheav Thida, owner of Solar Green Energy Cambodia, became one of the side event panelists to the ongoing Third Forum of Ministers and Environmental Authorities in the Asia Pacific.
"I learned that 70-80% of the homes in rural Cambodia didn't have electricity and relied on household batteries in 2004, " she told Fortune Times after her panel discussion.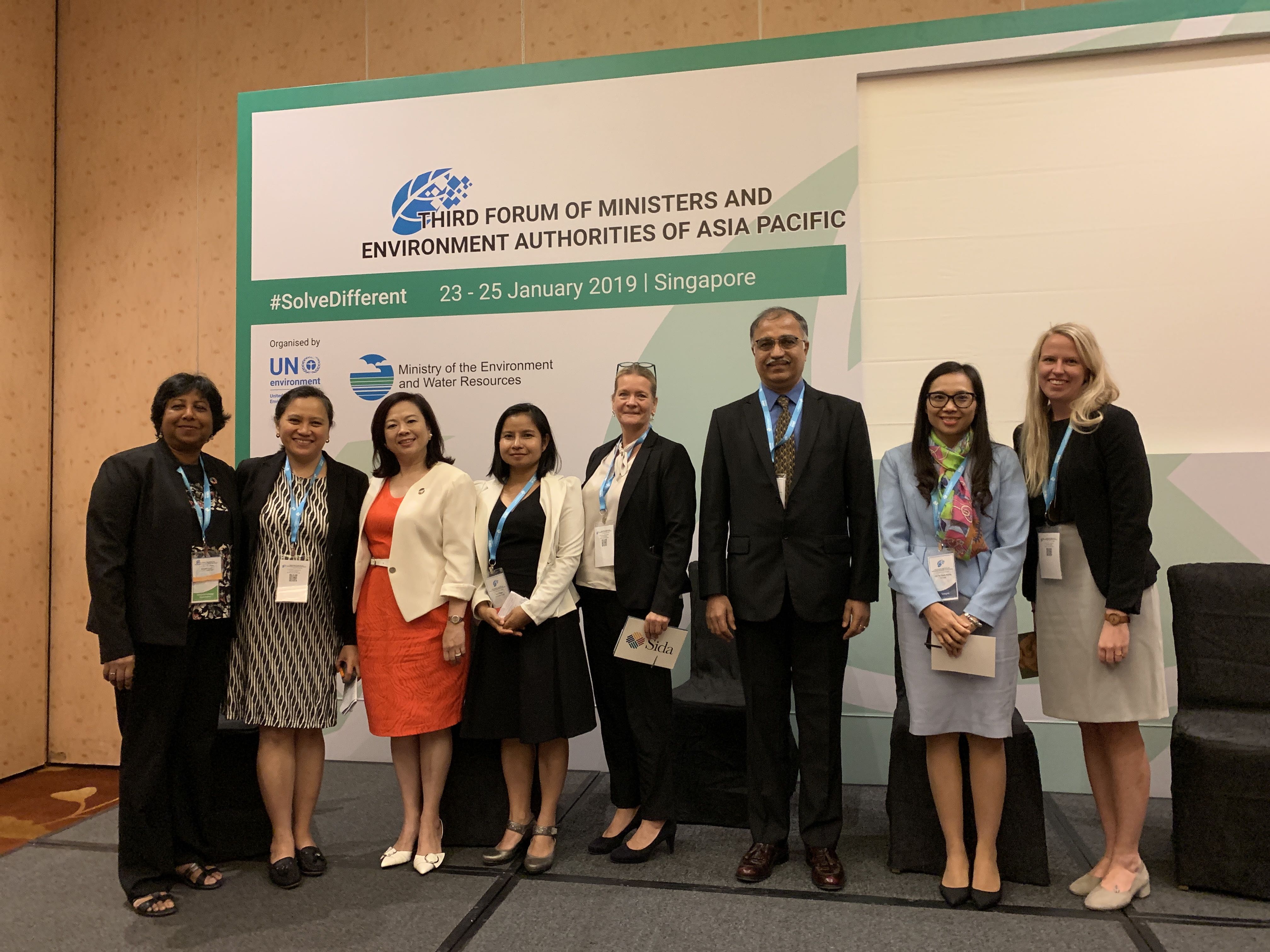 "It took hours for them to recharge their batteries in a remote place every two to three days."
With an aspiration to help her fellow Cambodians solve their power dilemma, Thida started her solar power business in her hometown Battambang Province in 2004 when she was 24 years old.
Thida majored in accounting, but her husband Seng Bunchein knows electrical engineering. They managed to get a loan of US$1000 from a private local lending agency which though asked for a six-percent monthly interest rate.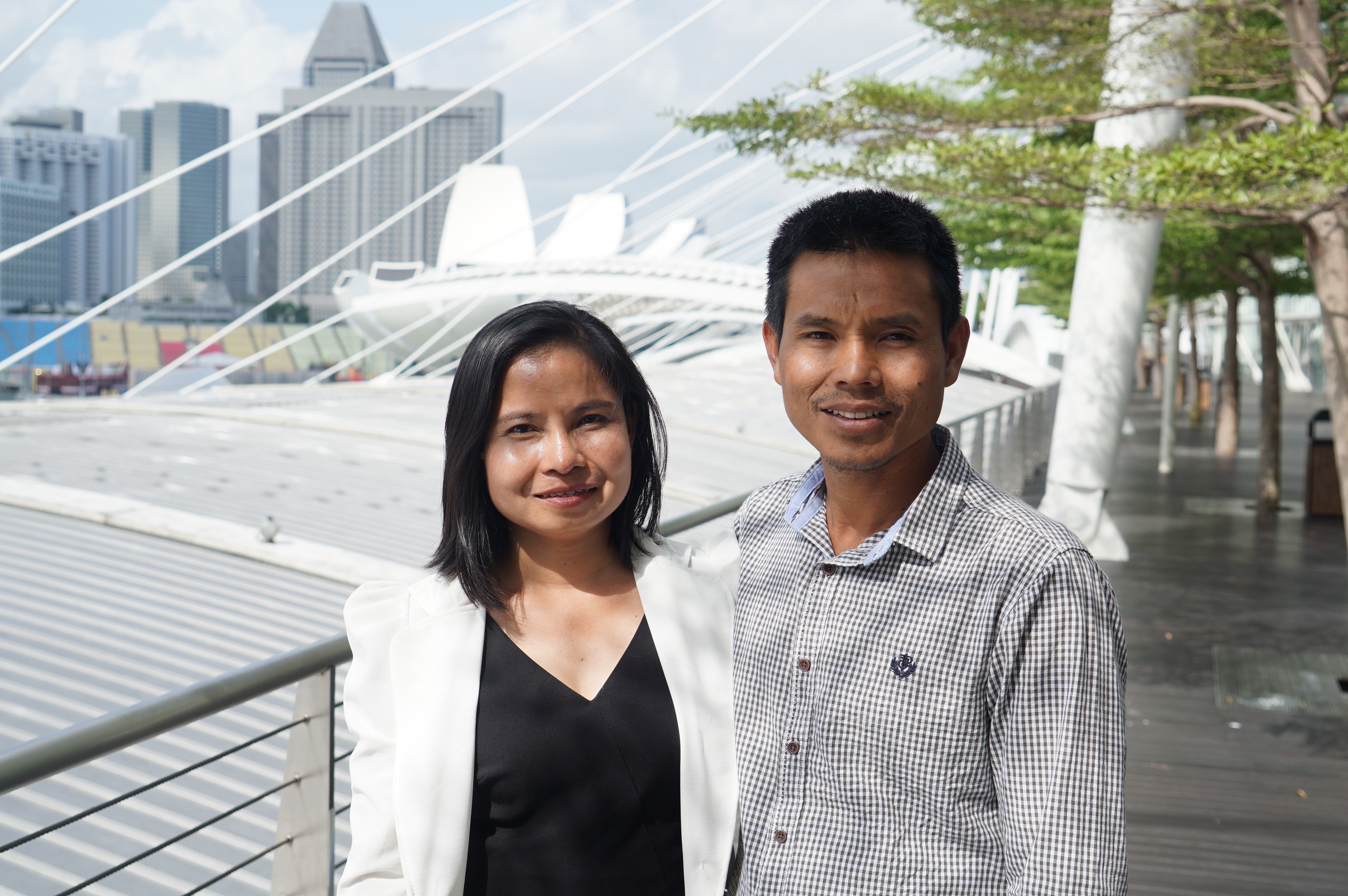 With that stately loan, the couple began to import solar panels, inverters, and other equipment from China and assembled them into household solar power generators.
But it took them some six months convincing the local people into accepting the new power since they never knew solar power before.
"And the bigger challenge to our business comes from inferior quality solar panels using our brands, " said Thida, noting that her company suffered substantial economic loss because of the unlicensed distribution agents and their shabby goods.
"For six straight months, I was not able to pay salaries to my employees, " she said.
Eventually, Thida said she and her husband got through the "crisis" by adjusting their business model and choosing more reliable partners.
Now, Thida's company has grown by hundreds of times in asset over the past 15 years.
Isabelle Louis, UN Environment's Deputy Regional Director and Representative for the Asia Pacific, said: "Thida is a model of a local Cambodian working for solutions to support local people."
"In many cases, women need training and access to financing. The UN's job is to find the right people and bring them to meet the needs of people."
Louis told Fortune Times that the UN Environment plays the role as a convener who gives people a platform to share and inspire more women to do like Thida does.
The side event that Thida attended was called Empower Women in renewable energy, technology transfer and climate action to #SolveDifferent the Asia Pacific.
In the next two days, representatives from the 41 member states in the UN Environment Programme's Asia-Pacific region will meet at the Marina Bay Sands Convention and Expo Centre.
They will discuss and decide on the most critical environmental issues and innovations of the region to bring to the upcoming United Nations Environment Assembly — the world's highest-level decision-making body on the environment.