(Singapore 28 April 2023)A photo of the US and Chinese ambassadors to Singapore – the former displaying a finger heart and the latter smiling brightly — is drawing island country's media attention.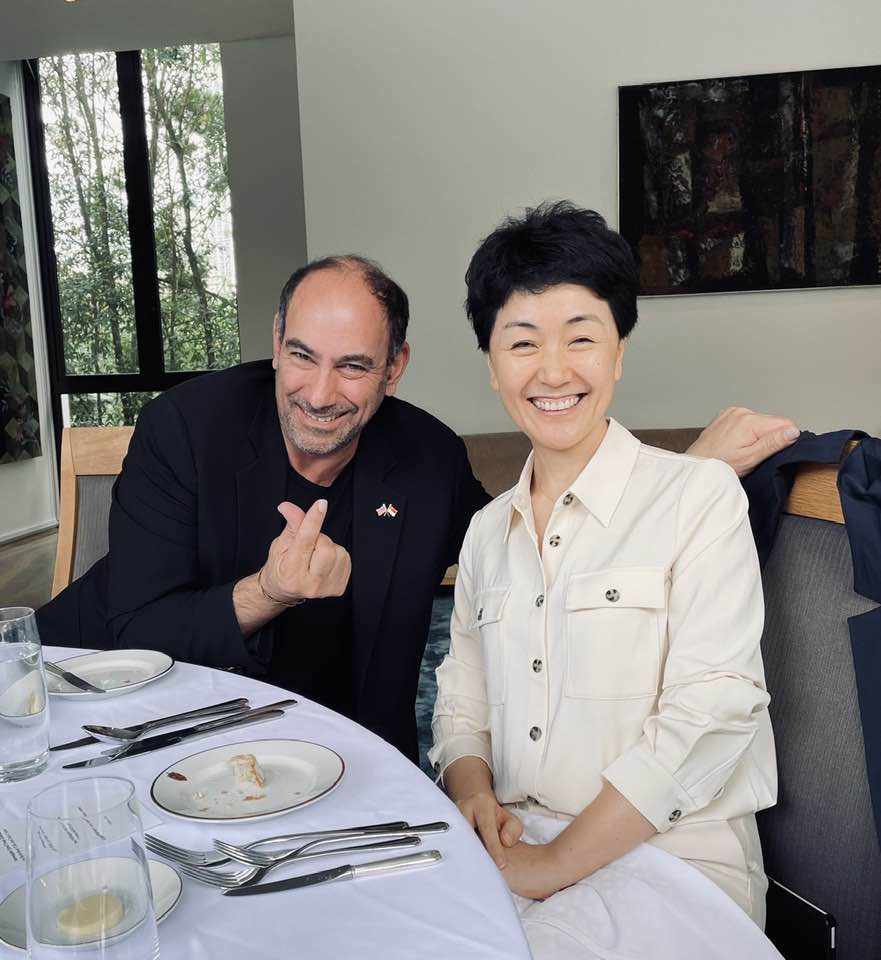 In the picture, Jonathan Kaplan, US Ambassador to Singapore, and Sun Haiyan, China's Ambassador to Singapore, were sitting together with cheery expressions.
The picture was taken and posted on Facebook by Singapore's Ambassador-at-large Tommy Koh during a lunch hosted by Eivind Homme, the Norwegian Ambassador to Singapore.
According to what Koh said in a separate Facebook post, there were 20 guests at the Norwegian Ambassador's house then.
Among other guests present at the luncheon: Rena Lee, Singapore's Ambassador for Oceans and Law of the Sea Issues, and Sturla Henriksen, Special Advisor on Oceans to the United Nations Global Compact.
Tommy Koh said in his post that he took the photo after concluding his speech by urging US and China to "talk to each other" and "work together where their interests coincide and to rebuild trust in each other".
The picture is hailed as living evidence that people of the US and China can enjoy a civil relationship and find common ground, despite the rising tensions between the two countries.
This is not the first time Kaplan and Sun have taken a photo together.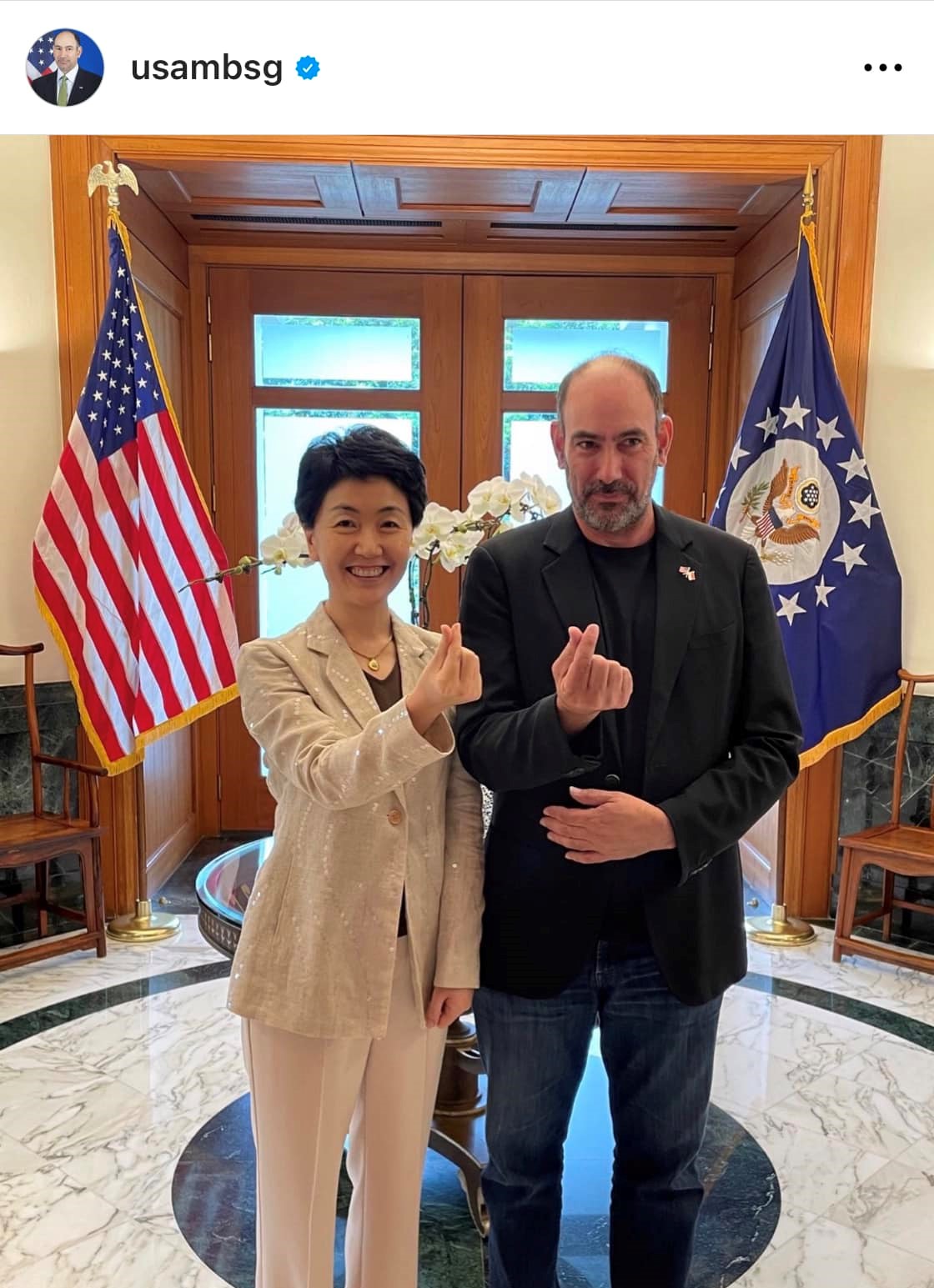 On Dec 22, 2022, Kaplan had hosted Sun to lunch at his residence, which was shared to the public through a US Embassy Singapore Facebook post.
However, most people in the Chinese Mainland are not able to see the photos since Facebook — together with Google, YouTube, Twitter, and most western mainstream media websites — are not accessible to ordinary Chinese people there.