(Singapore August 8)  Singapore's second-largest developer announced a major drop in group net profit for its fiscal second-quarter as its executive chairman believes the US-China trade tension will last for 2-3 years.
Property and hotels group City Developments Limited (CDL) on Thursday posted the 26.4% drop in group net profit to S$162.4 million for its fiscal second quarter ended June 30, down from a restated net profit of S$220.7 million for the year-ago period.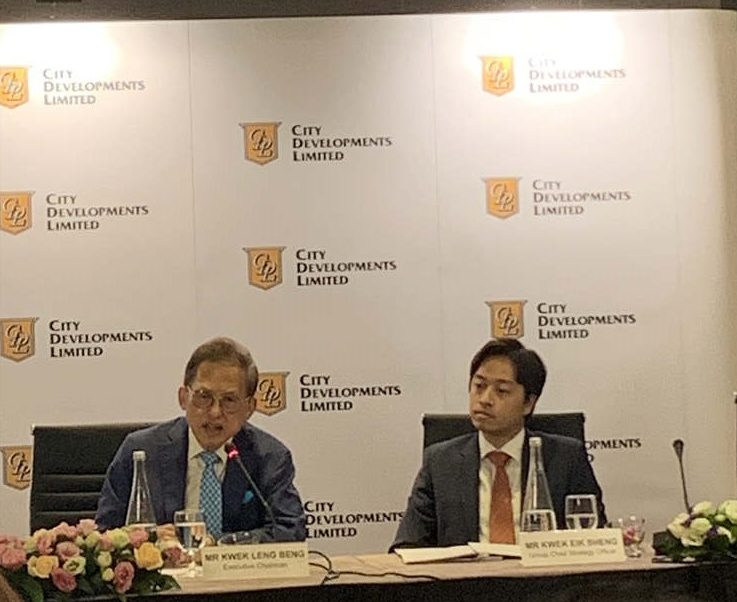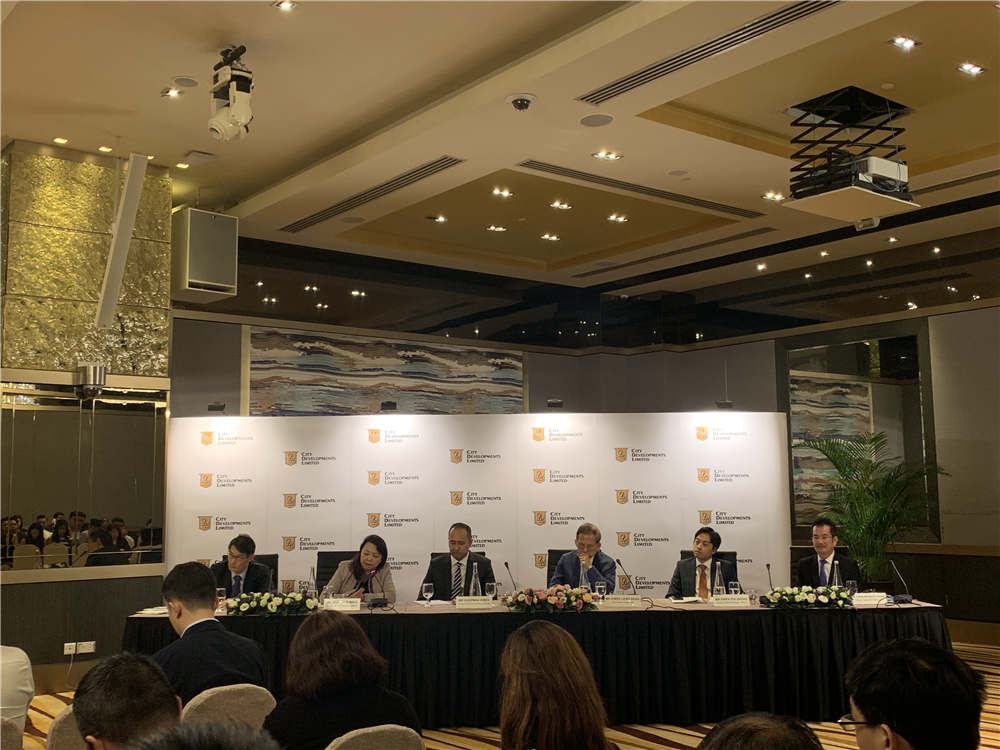 During the two-hour press conference right ahead of Singapore's National Day holiday, Mr. Kwek Leng Beng, Executive Chairman of CDL, said: "US-China trade tensions continue to severely dampen market sentiments globally. Until a deal is struck between the world's two largest economies, global markets will continue to succumb to trade jitters."
"Many economies, including Singapore, will be seriously affected by the escalating dispute. Agility, discipline and experience are critical attributes that will enable the Group to navigate through these persistent headwinds in today's dynamic, disruptive and unpredictable landscape."
The 78-year-old Singaporean billionaire said the world's most important factor at the moment is how China and US may come to terms because it's going to hurt two of the biggest economies in the world.
"I have no doubt that the whole situation will last for more than 2-3 years… the situation is from bad to worse. Consumers in some part of the US are experiencing the higher cost," he added.
As to the ongoing protest in Hong Kong, Mr. Kwek said:  "I believe quite strongly in the few there is always one country two systems.''
Also in today's announcement, CDL's earnings per share (EPS) has dropped to 17.2 Singapore cents for the past Q2, versus 23.6 Singapore cents in the preceding year.
Revenue slipped 37.5% to S$850.4 million, down from a restated revenue of S$1.36 billion last year, mainly due to the timing of profit recognition for its property development segment, the company said.
However, the company said as at 30 June 2019, the Group's balance sheet remained robust, with cash reserves of S$3.3 billion and a net gearing ratio without factoring any revaluation surplus from investment properties of 44%. The interest cover for 1H 2019 was 14.4 times. Thus, the Board is pleased to declare payment of a tax-exempt (one-tier) special interim dividend of 6.0 cents per ordinary share.
Mr. Sherman Kwek, Group Chief Executive Officer of CDL, who is the elder son of Kwek Leng Beng, said, "We have focused on executing our GET strategy of Growth, Enhancement, and Transformation. By creating strong value propositions and timing our launches strategically, we have achieved healthy sales for our residential projects in Singapore."
"At the same time, we have further diversified overseas through transformational initiatives such as our partnership with Sincere to expand CDL's presence in China and achieve sustainable growth there. Increasing recurring income via acquisitions, asset enhancement initiatives and our fund management strategy is another priority. We will continue to grow, diversify, innovate, transform as well as forge new alliances," said CDL's 43-year-old group CEO.