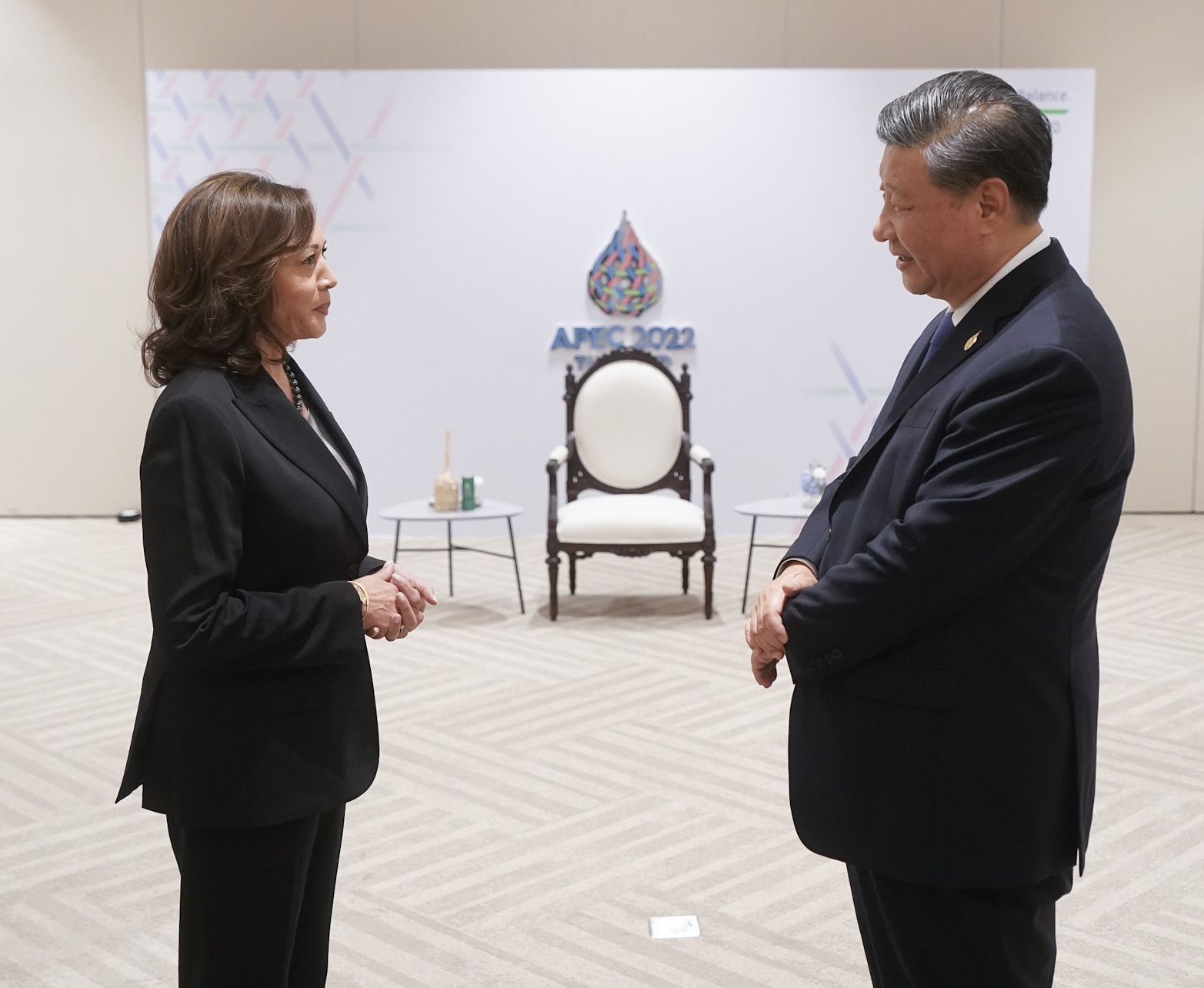 (Singapore, 21/11/2022) Chinese President Xi Jinping and US Vice President Kamala Harris called for open communication during a brief meeting on the sidelines of the Asia-Pacific Economic Cooperation (APEC) forum in Bangkok, Thailand, just days after his meeting with American counterpart Joe Biden in Bali, Indonesia.
Xi told Harris that his meeting with Biden in Bali had been "constructive", and that it would guide the next phase of US-China relations.
He also said he hoped both sides would enhance mutual understanding and reduce misjudgment, and push for the return of "healthy and stable" bilateral relationships, Chinese state broadcaster CCTV reported.
On the other hand, Harris reiterated that the US did not seek conflict or confrontation with China and that the two countries should keep lines of communication open.
The US vice-president reinforced Biden's message to the Chinese leader that "we must maintain open lines of communication to responsibly manage the competition between our countries," Agence France-Presse reported, quoting a US official who requested anonymity.
Tensions between the US and China appear to have eased recently, despite deeply divergent views on many issues. US Secretary of State Blinken may visit Beijing early next year. Once the trip is confirmed, it will be the first senior US official visiting to Beijing since 2018. It is also possible that Xi Jinping will visit the US in November next year while attending the APEC summit in San Francisco. Xi Jinping last visited the US in 2017.