(Singgapore, Nov 7) The percentage of the US GDP allocated to help the unemployed find work is only 1/20 of that of Denmark's, which poses a huge drag for the former's trade development, Arancha Gonzalez, Executive Director of International Trade Center, said in Singapore today.
During the Global Trade Dialogue organized by the Asia House, she said Denmark spends 2% of its GDP in active labor market policies – government programs that intervene in the labor market – in comparison to Germany's 1.2% and the US's 0.1%.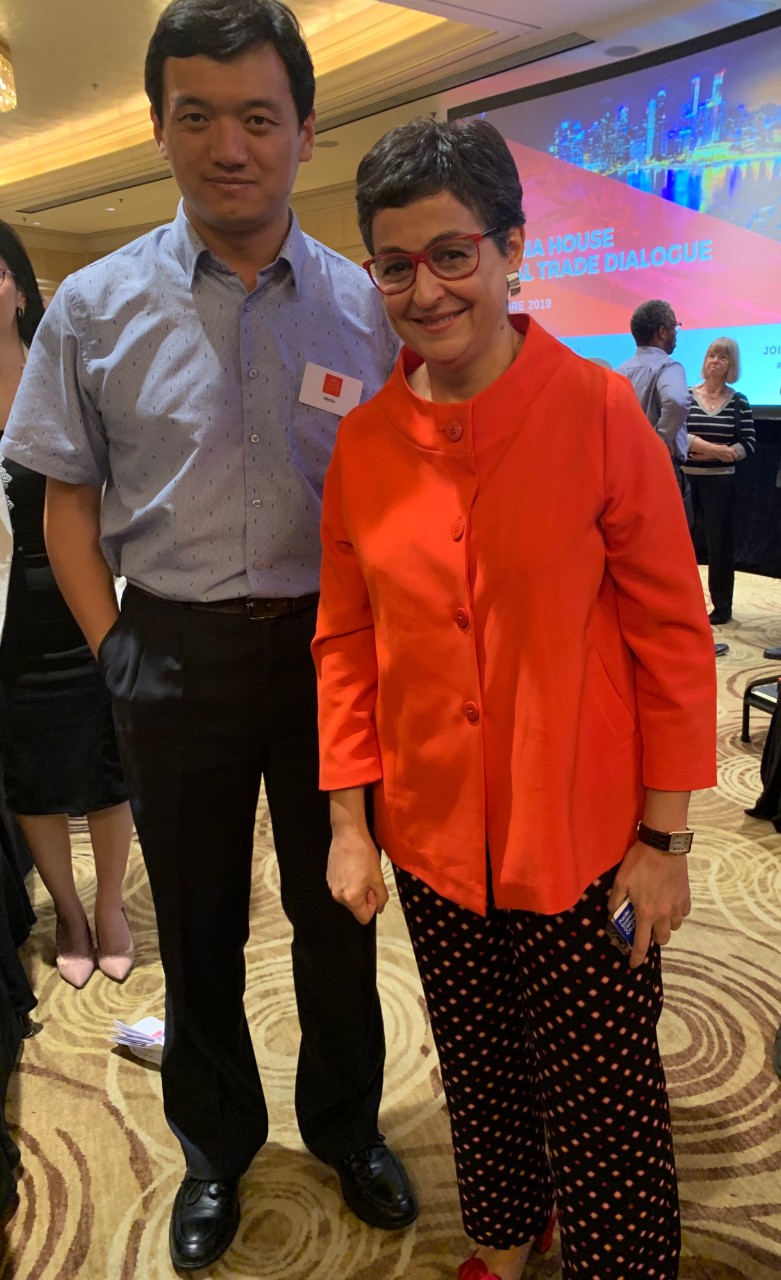 "This (issue) is not for the World Trade Organization to solve and this is for the America," said Aracha Gonzalez, who attended the China International Import Expo in Shanghai before coming to Singapore.
To compare, she said WTO may help solve Chinese trade issues as the Chinese President Xi Jinping said 'let the companies in China operate under the market forces'.
Arancha Gonzalez told Fortune Times that the more investment into the active labor market policies, the better to the labours, which will in turn benefit trade.
During her earlier speeches in ITC, Arancha Gonzalez said: "We know trade drives prosperity in principle. But we don't just want trade at any cost – we want 'good trade', one that is more inclusive, more sustainable and more responsible."
She said the economic fairness isn't an automatic outcome of commerce as we see in many parts of the world with gross and growing inequalities, environmental breakdown and a growing digital divide.
"It is not enough to have a great trade policy or trade agreements. To make trade work we need strong domestic policies: social safety nets, reskilling and smart investment in infrastructure, especially digital connectivity," she added.
She said that an outward looking policy of investing in multilateralism is not a threat to a well-functioning domestic economy.
Thus, by investing close to 2% of your GDP in active labor market policies, Denmark ensures that no worker is left behind whether by technological progress or by the competition that follows more open markets, she said.
On the contrary, with the global value chains that bind the trading system being shorter than we think, a mutually-beneficial multilateral system – not a sequence of self-defeating unilateral decrees – is the only effective solution to common challenges, she said.