The last five years have been the hottest ever recorded. Sea levels are at the highest in human history, UN chief António Guterres has addressed a press conference in Spain over the weekend as quoted by the UN News.
He listed the benchmarks which indicate that "the point of no return is no longer over the horizon. It is in sight and is hurtling towards us".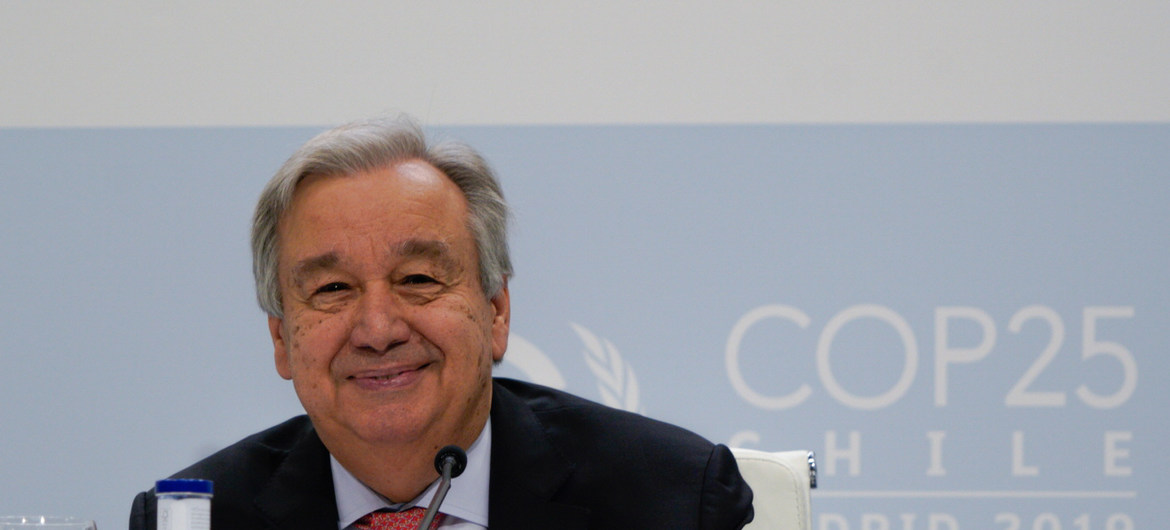 But scientists have provided a roadmap away from that point, which will allow us to limit global temperature rise to just 1.5 degrees Celsius above pre-industrial levels, reach carbon neutrality by 2050 and cut greenhouse gas emissions by 45 per cent from 2010 levels, by 2030.
Efforts so far have been "utterly inadequate" and the Paris Agreement commitments still mean a rise of 3.2 degrees unless more drastic action is taken, said the UN chief, but 1.5 degrees "is still within reach."
"The technologies that are necessary to make this possible are already available", he added, "the signals of hope are multiplying. Public opinion is waking up everywhere. Young people are showing remarkable leadership and mobilization."
The key missing ingredient is a lack of political will he said: "Political will to put a price on carbon. Political will to stop subsidies on fossil fuels", or to shift taxation from income to carbon, "taxing pollution instead of people."
He said digging and drilling had to stop, replaced by renewable energy and nature-based solutions to drastically slow climate change.
"In the crucial 12 months ahead, it is essential that we secure more ambitious national commitments – particularly from the main emitters – to immediately start reducing greenhouse gas emissions at a pace consistent to reaching carbon neutrality by 2050."
Mr. Guterres said at least $100 billion dollars must be made available to developing countries for mitigation and adaptation and to take into account their "legitimate expectations to have the resources necessary to build resilience and for disaster response and recovery."
The "social dimension" of climate change must also be paramount, so that national commitments include "a just transition for people whose jobs and livelihoods are affected as we move from the grey to the green economy."
In conclusion he noted: "We are in a deep hole and we are are still digging. Soon it will be too deep to escape."