(Singapore, March 13, 2020) Because the situation in Singapore remains under control, the island country is not going to be locked down like what the Chinese, South Koreans or Italians have done, Singapore's Prime Minister Lee Hsien Loong has said in a televised national address.
He said that although China's situation is stabilising, new cases are emerging all over the world – in Europe, America, and the Middle East. Globally, the number of cases is doubling every 5 to 7 days. Hence today, the WHO declared COVID-19 to be a pandemic.
"It means that WHO assesses that many countries will see full blown outbreaks, with sustained community transmission, like what has happened in South Korea and Italy. And unlike SARS, this outbreak will continue for some time – a year, and maybe longer," the PM said.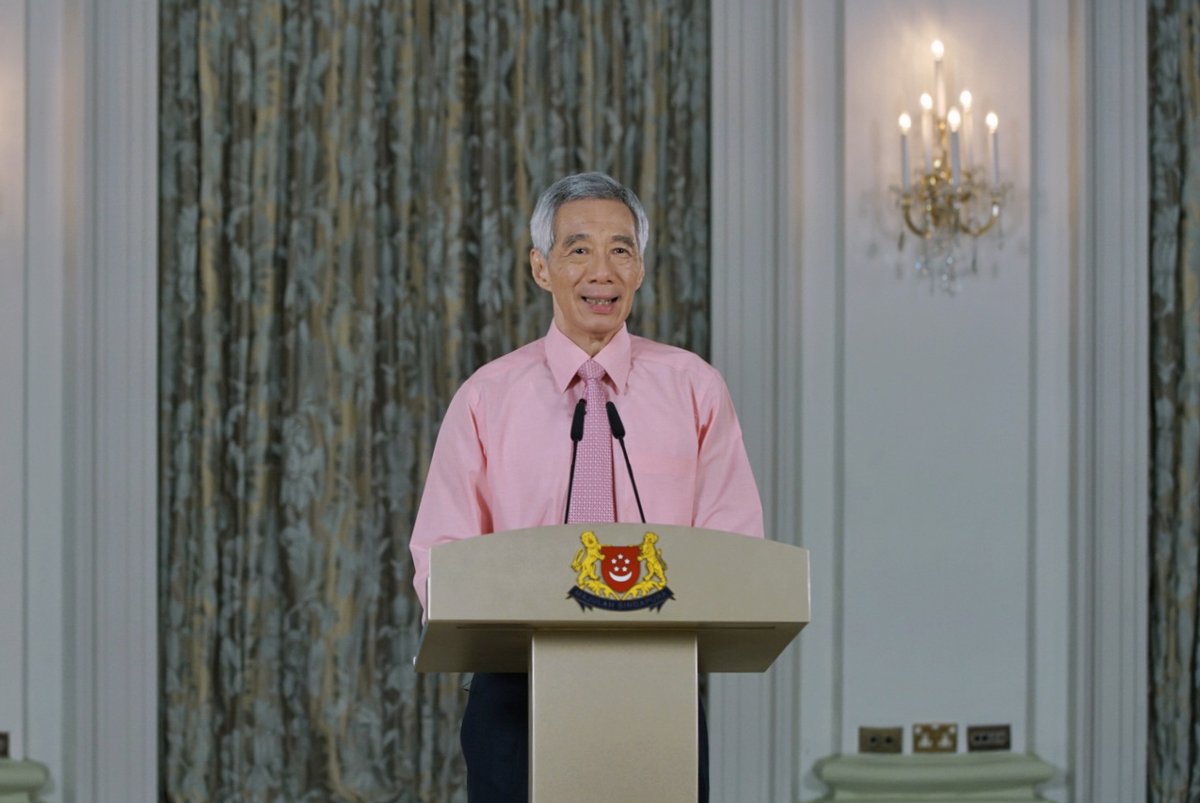 The WHO named one key reason for the rapid spread: many countries had not taken the situation seriously enough – what the WHO called "alarming levels of inaction".
"Here in Singapore, we have all along taken COVID-19 with the utmost seriousness. In fact, the WHO praised our efforts and held Singapore up as an example to emulate."
But he said Singapore also faces a serious situation and needs to plan for a possible spike in COVID-19 cases.
"With very large numbers, if it happens, we will not be able to hospitalise and isolate every case like we do now. But we now know that the majority of patients, in fact 80% of them, only experience mild symptoms," he said.
The ones that are most at risk are the elderly, and those with pre-existing conditions like high blood pressure or lung problems. So with larger numbers, the sensible thing will be to hospitalise only the more serious cases, and encourage those with mild symptoms to see their family GP and rest at home – isolate themselves. This way, we focus resources on the seriously ill, speed up our response time, and hopefully, minimise the number of fatalities.
"What we are doing now is to plan ahead for some of these more stringent measures, try them out, and prepare Singaporeans for when we actually need to implement them," he said.
As to the economic impact, PM Lee said that Singapore's economy is taking a big hit.
"With things still unfolding, we knew we might have to do more. The situation is especially serious for some sectors – hotels, aviation, hospitality, and freelancers in the gig economy. But nobody has been spared. Everyone feels the impact, to different degrees."