(Singapore, 3 March 2023) The world needs the leadership of both the US and China if we are to deal with any of the global challenges that confront us, Singapore's Minister for Foreign Affairs Dr Vivian Balakrishnan said at the G20 Foreign Ministers' Meeting yesterday.
'We are price-takers. We will never have the size, the clout or the power that the people at the head of this room will have. Allow me to make some candid remarks from that perspective," he started with his speech with the humble remarks in New Delhi.
"We do need the two biggest superpowers in the room to engage intensely and comprehensively with each other. They need to de-escalate the tensions for those of us in Asia, especially in the Taiwan Strait and the South China Sea," he said.
During the two-day meeting, Foreign Ministers emphasised the importance of multilateralism to address transnational challenges including shoring up global supply chain resilience to ensure food and energy security, furthering cooperation on humanitarian assistance, and stepping up support to developing countries to achieve the Sustainable Development Goals.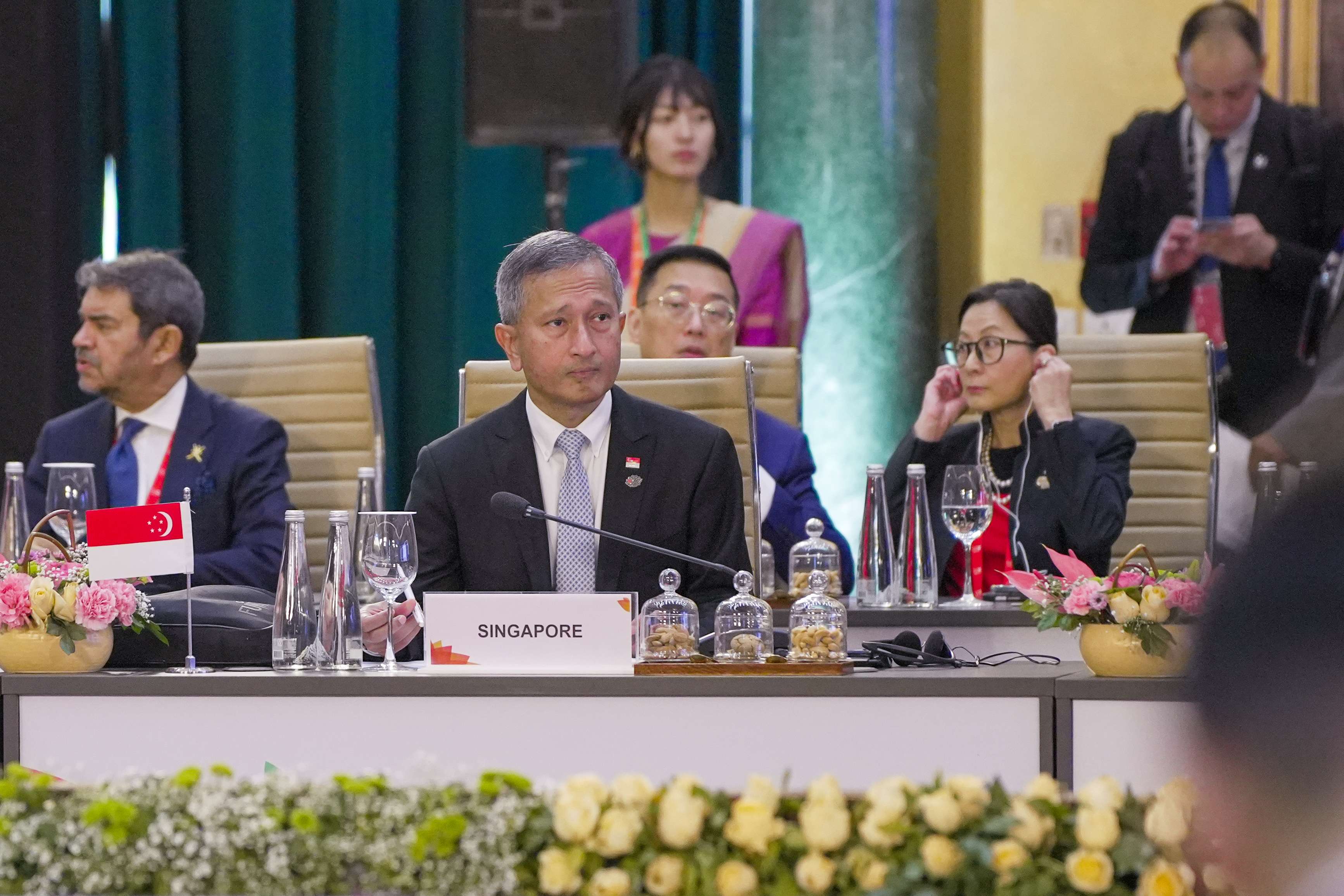 Minister Balakrishnan also said the war in Ukraine needs to stop.
"All of us need to comply with the UN Charter and to defend the right of all nations, big or small, to have their independent sovereignty and territorial integrity fully respected."
"We also need to deal with this emerging issue of bifurcation of technology and economies. I understand the national security imperative to have more resilient supply chains. But bifurcation taken too far will inevitably lead to increased inflation, slower technological progress and reduced growth and cooperation."
The Minister also highlighted the importance of multilateralism and WTO.
"We do need to reform the UN (United Nations) and the Bretton Woods Institutions and the WTO (World Trade Organization) to reflect current realities, and future and emerging needs. "
"I want to appeal especially to the WTO, because Singapore is a tiny city state where trade is three times our GDP, " he said, noting that even if you have disagreements, reform, but do not paralyse the WTO.