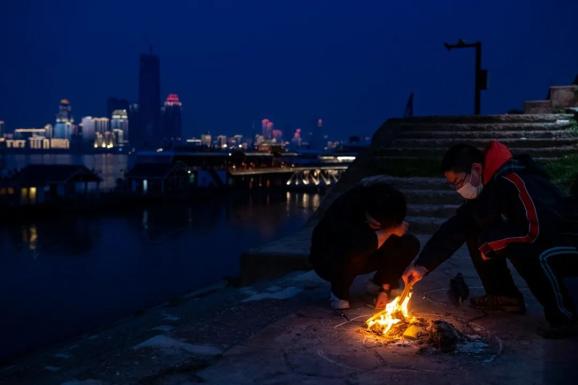 Wuhan on Friday (18 April) revised upward its official death toll from the coronavirus outbreak by 50%, citing missed deaths at the start of the outbreak.
Officials in Wuhan, the city of 11 million people as well as the centre of the coronavirus pandemic, have revised up the number of people who died by more than 1,000, as China seeks to dispel accusations that it covered up the full extent of the health crisis.
It was announced on Friday it had increased the original count of 2,579 by 1,290 deaths and said 325 more individuals with confirmed cases later recovered. Officials said the changes were the result of patients who died at home without a diagnosis in the early stages of the outbreak and failures by hospitals to report numbers correctly.
The notice said the revisions were made to include many people who died at home during the start of the outbreak as Wuhan's overwhelmed hospitals were unable to treat everyone presenting with symptoms. High pressure on the city's medical workers to rescue sick patients at the peak of the epidemic also led to many cases being missed, filed late, or misreported.
Additionally, a "small number" of health care institutions treating the city's Covid-19 patients were unable to connect with the wider epidemic response network in a timely manner, largely due to many hospitals being designated as Covid-19 treatment centers over a short period, the notice said. Some deaths were also incompletely registered, misreported, or duplicated, it added.