YCH Group, the Singapore-based leading supply chain company, and Sasseur Group, a key operator of outlet malls in China, have agreed over the weekend to explore areas of collaboration in intelligent distribution among other solutions.
Under an Memorandum of Understanding that they signed on Saturday, YCH will work with Sasseur to better the integration of warehousing and distribution, intelligent distribution solutions, data analytics and strategic marketing for customers at all Sasseur retail outlets.
Also, YCH will offer its proprietary omnichannel platforms, including membership service, finance, big data technology and smart technology to collaborate with the Sasseur Group.
"With our unique supply chain and data analytics capabilities, Sasseur Group will be able to create a seamless and rich customer experience across all active channels and touchpoints, whether the customers are in the physical retail store or browsing via their smart phones," said Dr Robert Yap, Executive Chairman of YCH Group.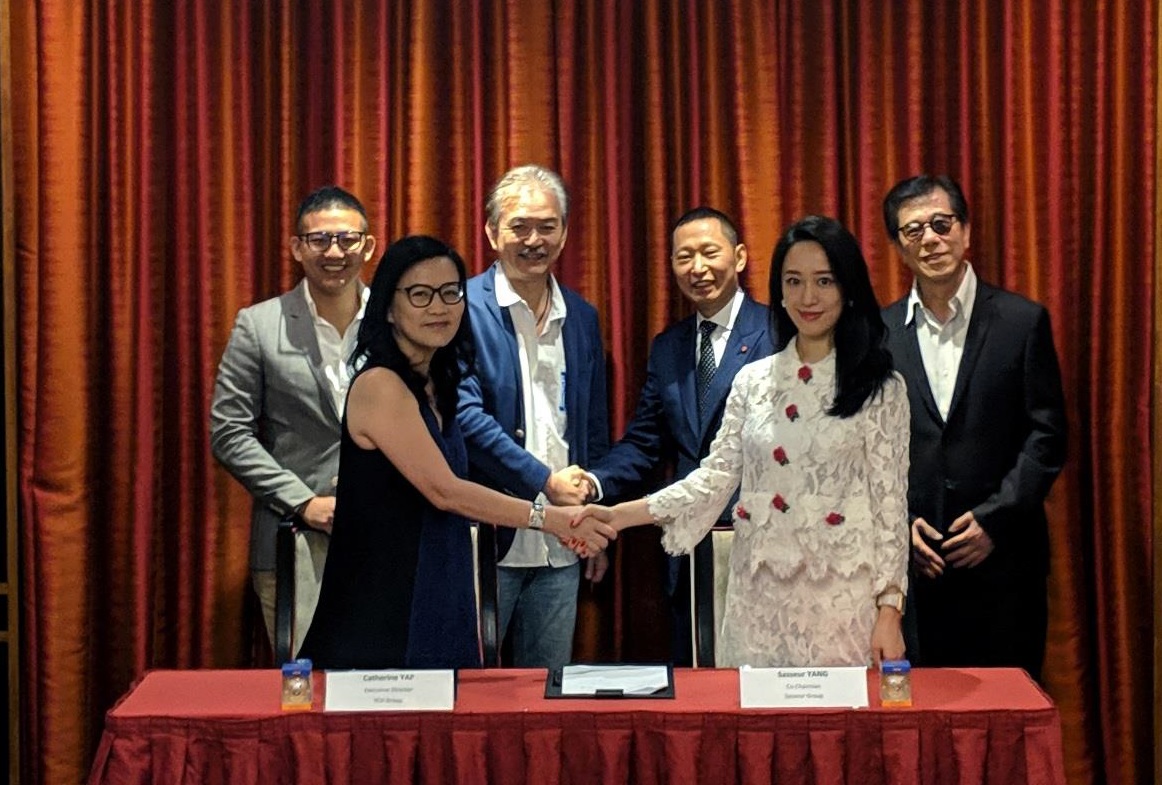 Mr. Xu Rongcan, Founder and Chairman of Sasseur Group, said: "Through the use of innovative digital interactive touchpoints, our aim is to create a shopping experience that is unique, cohesive and enjoyable for our customers. Ultimately, this will attract more customers and better sales performance at our outlet malls."
Earlier this year Sasseur REIT, an arm of the Sasseur Group, was listed on the Main Board of Singapore Exchange Securities Trading Limited as the first outlet mall real estate investment trust ("REIT") listed in Singapore.