(Singapore, August 25, 2023) YTL Corp Bhd has unveiled impressive financial results for the financial year ending June 30, 2023 (FY23), with a 22% surge in revenue to RM29.5 billion (S$8.63 billion). The company also reported a substantial 42% increase in net profit, reaching RM2.05 billion.
For the fourth quarter of FY23, the group continued its stellar performance with revenue growth of 48%, totaling RM9.1 billion, and net profit skyrocketing by 183% to RM1.07 billion.
Executive Chairman Tan Sri Francis Yeoh Sock Ping expressed his satisfaction with the company's outstanding achievements this fiscal year, including record-breaking revenue and pre-tax profit figures amounting to RM2.7 billion. He attributed this success to the outstanding performance of various segments within the company.
Yeoh remarked, "Our utilities segment, driven primarily by the power generation division, delivered excellent results. The cement division also witnessed improved performance due to increased demand and better selling prices. Meanwhile, our hotels segment experienced a significant uptick in performance, driven by the global tourism industry's recovery."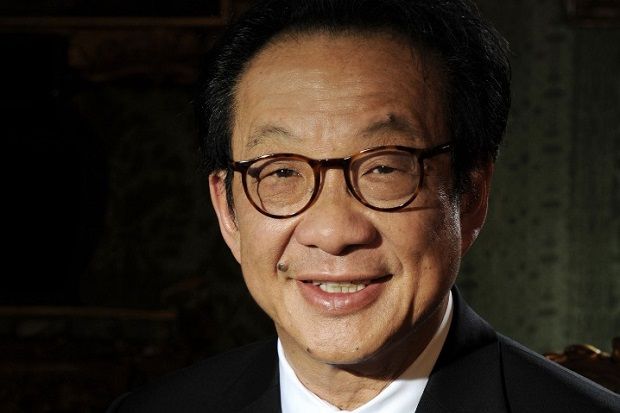 In addition to these impressive financial results, YTL Corp declared an interim dividend of four sen per ordinary share. Shareholders should take note of the book closure and payment dates, which are set for November 10 and November 29, 2023, respectively.
Yeoh also highlighted the remarkable growth in earnings before interest, tax, depreciation, and amortization (EBITDA) for FY23, which surged by 31% to RM6.9 billion, compared to RM5.2 billion in the previous corresponding period.
In terms of individual segments, YTL Power International Bhd, the group's power-producing unit, achieved a 23% increase in revenue, reaching a record-high of RM21.89 billion in FY23. Net profit for the segment also rose by 39% to RM2.03 billion.
The fourth quarter of FY23 proved to be equally impressive for YTL Power, with revenue growing by 56% to RM7.09 billion and net profit jumping an astonishing 202% to RM1.16 billion. An interim dividend of 3.5 sen per ordinary share was declared, resulting in a total dividend for FY23 of six sen per ordinary share.
Yeoh, who serves as the Executive Chairman for YTL Power, attributed this substantial performance improvement to higher retail and pool prices in the company's power generation business. He also highlighted the company's substantial overseas revenue, contributing to its strong performance, and emphasized the impact of forex gains over the 12-month review period.
Yeoh concluded by stating, "EBITDA for FY23 exhibited robust growth, increasing by 37% to RM5.3 billion, compared to RM3.9 billion the previous year."
Meanwhile, Malayan Cement Bhd reported a 39% increase in revenue, totaling RM3.76 billion in FY23, accompanied by a remarkable 94% growth in net profit to RM159.2 million.
In the fourth quarter of FY23, revenue for Malayan Cement increased by 26% to RM1.01 billion, and net profit surged by an impressive 136% to RM79.7 million. The company declared an interim dividend of six sen per ordinary share, with book closure and payment dates set for November 2 and November 21, 2023, respectively.
Yeoh, who also holds the position of Executive Chairman for Malayan Cement, commended the company for achieving exceptional results in FY23, allowing it to generously reward shareholders with dividends. He explained, "The robust performance was driven by the full consolidation of the new cement and ready-mixed concrete businesses acquired in September 2021, as well as the higher sales volume and selling price of domestic cement and ready-mixed concrete. EBITDA grew by 41% to RM718.8 million in FY23," he added.
The financial results for YTL Corp Bhd and its subsidiary, YTL Power International Bhd, demonstrate their ability to adapt and thrive in dynamic markets. With impressive revenue and profit growth across their various segments, the companies are well-poised for continued success in the future.