Sunseap, a leading Singapore-based renewable energy firm, has secured a $43 million green loan from United Overseas Bank Limited (UOB) to increase the use of solar power in Singapore.
The green loan will be used to fund the installation of a series of solar photovoltaic (PV) systems on the rooftops of 210 sites, ranging from commercial and industrial to government premises. Combined, the sites have a total solar capacity of 37 megawatt-peak, providing enough energy to power more than 9,600 four-room HDB flats for one year. The solar power generated will also help reduce greenhouse gas emissions by 17,000 tonnes per year.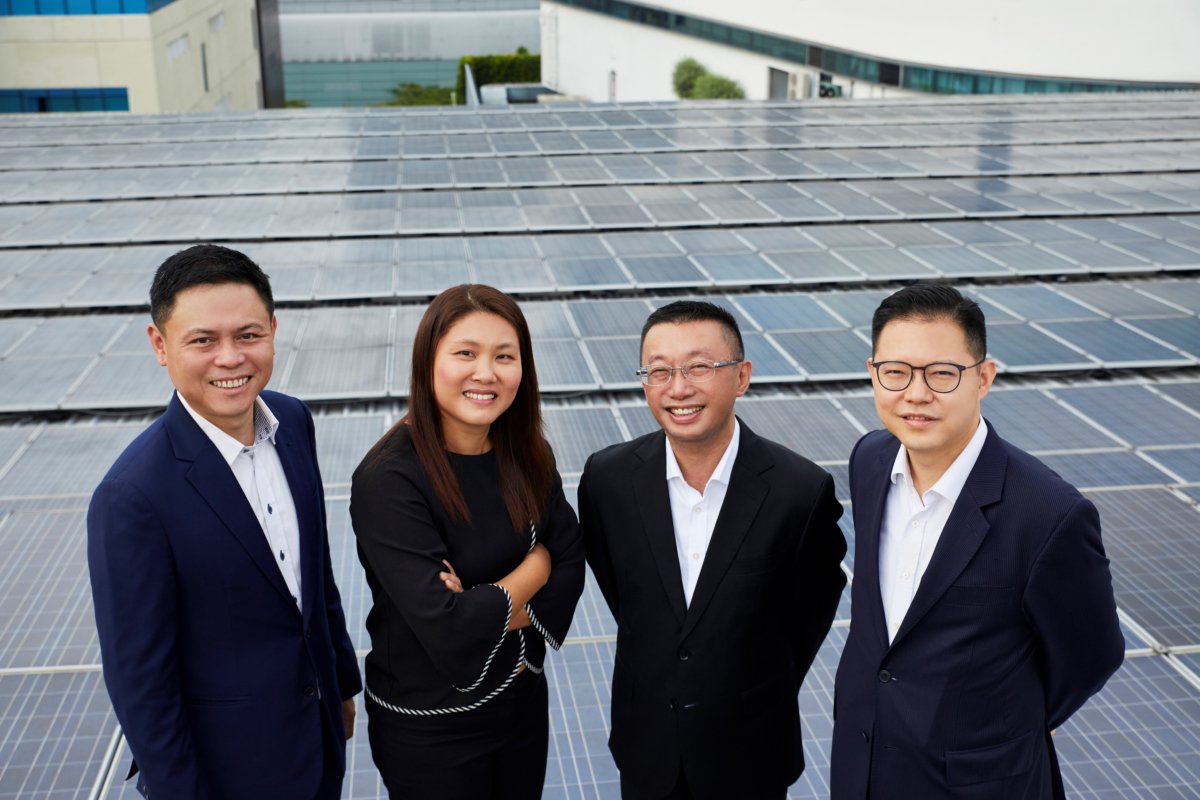 Mr Lawrence Wu, President and Executive Director, Sunseap Group, said, "We are delighted to have received the support of a forward-thinking institution such as UOB, which is known for their strong support of Singapore enterprises. The loan demonstrates UOB's confidence in the solar industry in general and Sunseap in particular."
Mr Choo Kee Siong, Head of Industry Groups, Group Commercial Banking, UOB, said, "At UOB, we are committed to working with our clients to support the development of sustainable cities and communities. Our continued financing of Sunseap's activities is another example of how we promote and contribute to the region's transition to renewable energy sources. We will continue to focus on identifying more opportunities to help economies, industries and companies reduce their carbon footprint."
One of the companies with which Sunseap has worked to install solar PV systems is Sakae Holdings, another UOB client. The 270 kilowatt-peak solar energy system at Sakae's headquarters in Tai Seng has 1,400 solar panels and is able to generate up to one-third of the building's energy needs.
Ms Lilian Foo, CEO and Executive Director of Sakae Holdings, said, "We are constantly exploring ways to minimise our impact on the environment and have over the years, been able to reduce our electricity usage and also move towards the use of more sustainable energy. Since we installed the solar energy system on our rooftop, we have not only been able to lower our carbon emissions but were also able to reduce our energy costs."
The green loan has been issued in accordance with the Sunseap Green Finance Framework, which was established in 2018. Under its framework, Sunseap will tap various financing instruments to fund its projects and businesses with environmental benefits, specifically in the areas of renewable energy, energy efficiency and green roof systems. The loan is also in line with the Green Loan Principles issued in 2018 by the Loan Market Association and the Asia Pacific Loan Market Association.
Sunseap Group is the leading solar energy system developer, owner and operator in Singapore. It operates through five key units: Sunseap Leasing, Sunseap International and Sunseap Energy, Sunseap Engineering and Sunseap Solutions.