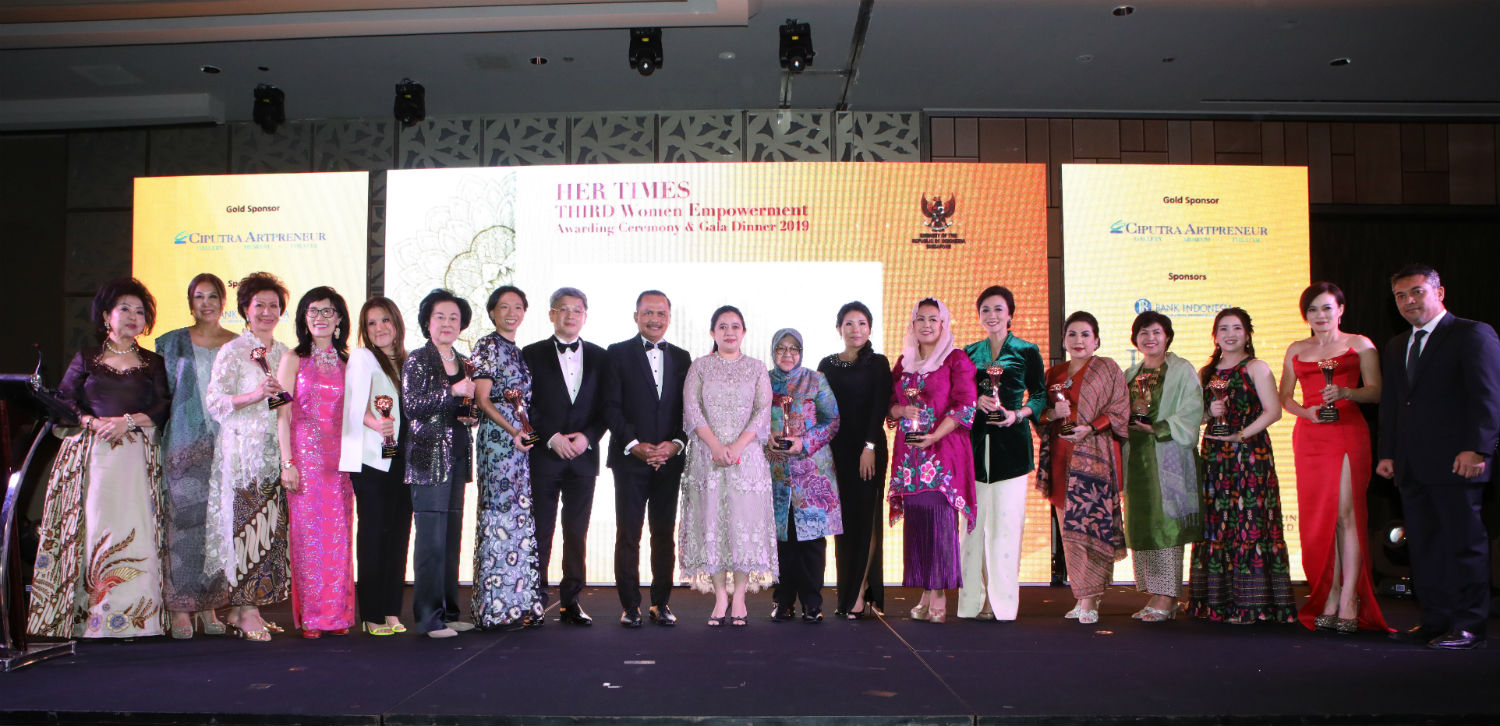 SINGAPORE, 22 July 2019  Her Times (时代丽智), Singapore's leading Chinese-language magazine for women, issued its "Women Empowerment Awards 2019" to 12 excellent women from Singapore and Indonesia. It also launched the RISING Women Foundation, with the support of the Indonesian Embassy in Singapore, to connect Singapore and Indonesia through women empowerment.
Her Times "Women Empowerment Awards" aims to honor outstanding women and their enterprises for their contributions to Singapore-Indonesia relations as well as promoting exchanges in the fields of economy, businesses, education, arts and culture in both countries.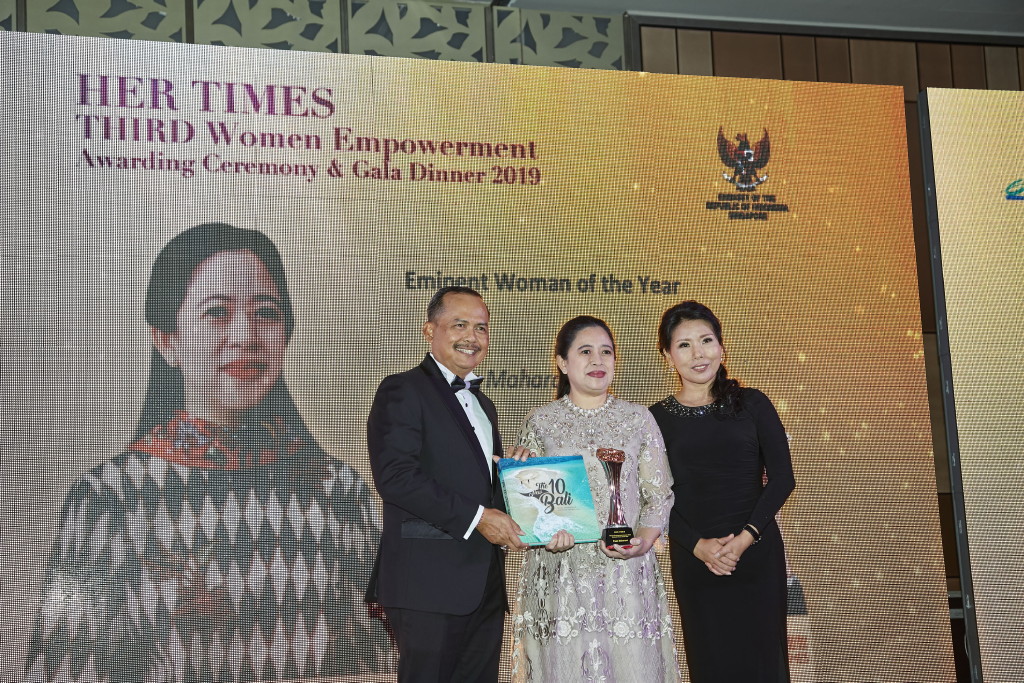 The nominees were judged by an independent panel of judges consisting of representatives from women's associations, professional bodies, authorities and media in both countries.
Prof. Michael Goutama, Chairman, Indonesian Chamber of Commerce and Industry, Singapore Committee (KADIN Indonesia);
Mr. Max Loh, Country Managing Partner, Singapore and Regional Managing Partner, ASEAN, Ernst & Young LLP;
Mr. Berlianto Situngkir, Minister Counsellor, Indonesian Embassy in Singapore;
Dr. June Goh, President, Singapore Council of Women's Organisations (SCWO);
Dr. Hwang Yee Cheau, Chairperson, Career Women Group, Singapore Chinese Chamber of Commerce – (SCCCI-CWG);
Mr Anindya Bakrie, CEO, PT Bakrie Global Ventura;
Mr. Kris Wiluan, Chairman, Citramas Group;
Mr. Daniel Teo, Chairman, Hong How Group;
Ms. Esther An, Chief Sustainability Officer at City Developments Limited (CDL) ;
Ms. Annie Song, Editor-in-Chief, Her Times, Singapore.
The awarding ceremony and gala dinner was held at Mandarin Orchard Singapore on 22nd July 2019. The Guest of Honor is H.E. Ngurah Swajaya, the Ambassador of the Republic of Indonesia to Singapore.
RISING Women Foundation was launched concurrently with Her Times 3rd Women Empowerment Awards. It marks the diplomatic relations between Singapore, the gateway of the east and the west in Asia, and Indonesia, the biggest economy in Southeast Asia. The name RISING Women Foundation is derived from Republic of Indonesia (RI) and Singapore (SING).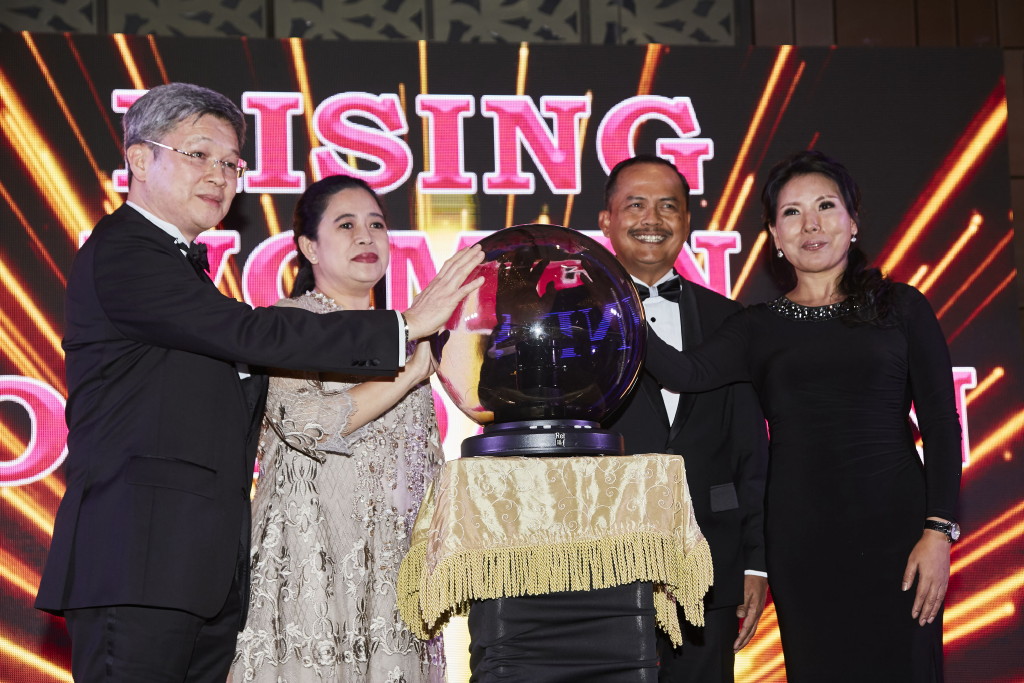 "If women are strong, society will be strong; If women are progressive, society will progress. Women are part of the family's reproduction, we stand for social sustainability, and an important carrier of human civilization. The recognition and encouragement to women's strength will provide continuing motivation for social sustainability and harmonious development." Annie Song, Editor-in-Chief of Her Times said in an opening speech.
Her Times Women Empowerment Awards was initiated by Her Times and supported by the Embassy of the Republic of Indonesia in Singapore. In 2017, on the occasion of the 50th anniversary diplomatic relations between Singapore and Indonesia, as the leading female Chinese business magazine in Singapore, Her Times kicked off the inaugural RISING50's "Women Empowerment Awards" (WEA) with the support of the Indonesian Embassy in Singapore. The objective of the award is to honor business & professional women, female entrepreneurs for their outstanding leadership, as well as contributions to Singapore-Indonesia relationship.
In his keynote speech, H.E. Ngurah Swajaya points out that this is the third time since it was started as part of the bilateral relation Golden Jubilee celebration. The outstanding achievements of the awardees should inspire and empower other women, in many sectors, to play their leadership roles for their society.
"Many amazing aspirations have been shared by the previous awardees that are not only inspiring others to take up their challenges but also becoming a morale booster to succeed."
"Their roles have been beyond struggling for the basic rights to equality in many fields, but also becoming a solid source of inspirations to do more, not only to empower women but also to the people."
Ngurah Swajaya also said that to play a leadership role in politics, education, businesses, environmental protection, social entrepreneurship, technology and many others have been characterized strongly by those wonderful women.
"Indonesia and Singapore are the two countries that have women holding the highest office as the President, like President Megawati Soekarnoputri of Indonesia and President Halimah Jacob of Singapore."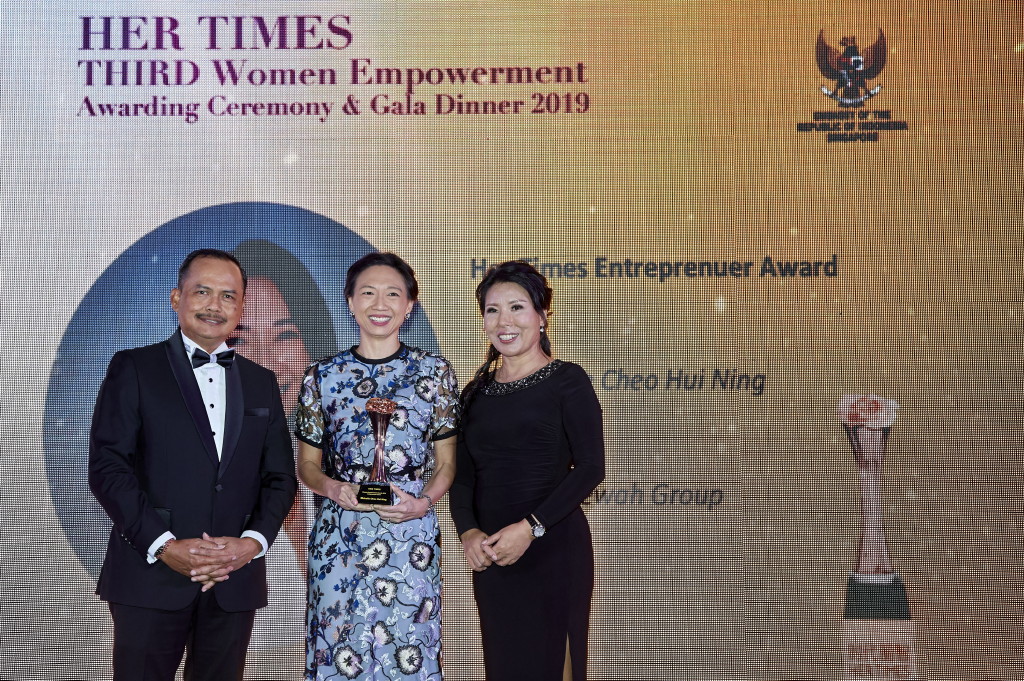 Michelle Cheo Hui Ning receives Her Times Entreprenuer Award 2019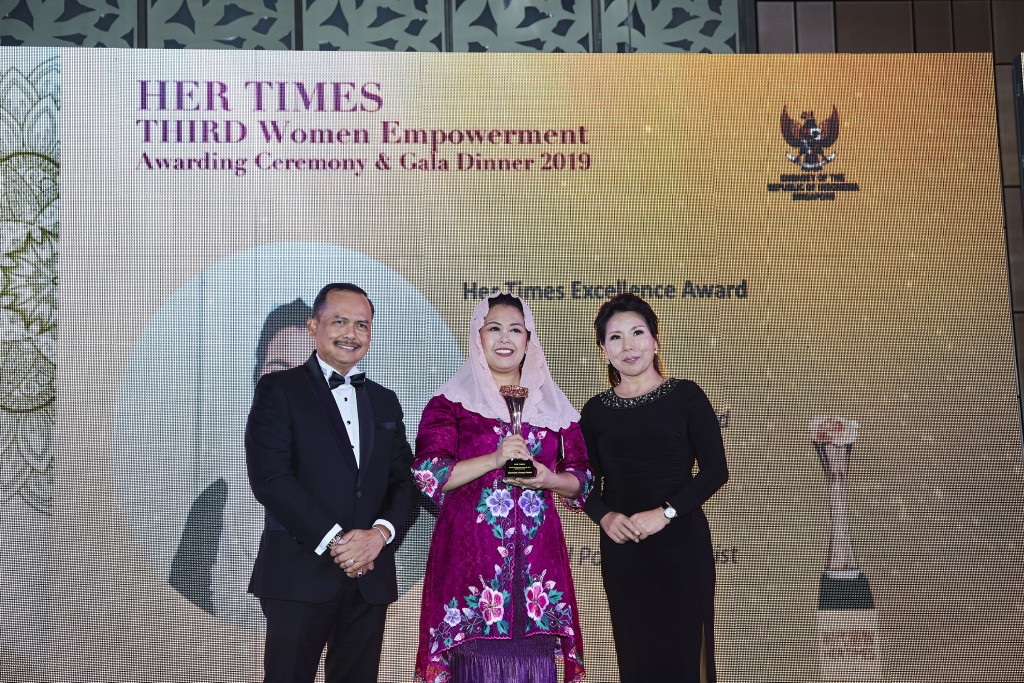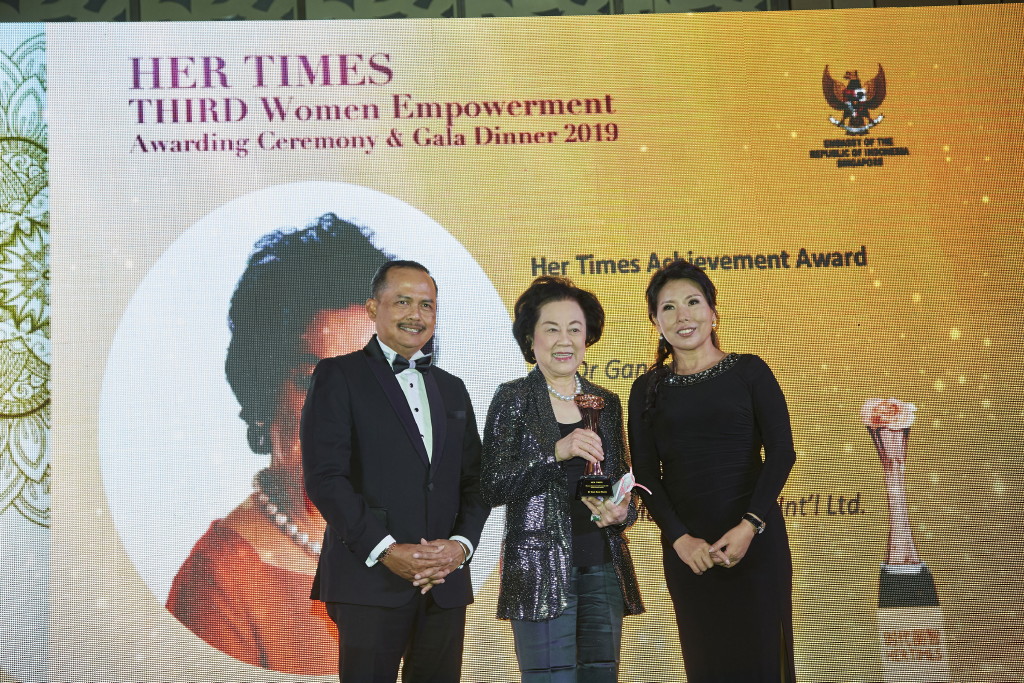 Her Times established in 2017, is the first Chinese business magazine in Singapore which is tailor-made for female entrepreneurs, professionals and businesswomen. Upholding credos of focusing on "Her Era" and explore Women's Charisma, Capital & Wisdom, Her Times is dedicated to encourage females to improve themselves continuously in an ever-changing world and keep a balance between their minds and bodies by helping them explore the origins and philosophy of wealth and overcome various challenges of power and status faced in workplaces.
The winners list of Women Empowerment Award 2019 (WEA 2019)
(Please click the name for winner's profile)
Her Times Youth Award: Fiona Chaw Jaw Shing
Her Times Philanthropy Award:Tan Hooi Ling
Her Times Philanthropy Award: Ayu Heni Rosan
Her Times Entrepreneur Award: Michelle Cheo Hui Ning
Her Times Entrepreneur Award: Carmelita Hartoto
Her Times Entrepreneur Award: Rina Ciputra Sastrawinata
Her Times Achievement Award: Dr. Gan See Khem
Her Times Achievement Award: Prof. Dr. Dewi Fortuna Anwar
Her Times Excellence Award: Yeo Yann Yann
Her Times Excellence Award: Zannuba (Yenny) Wahid
Her Times Excellence Award: Tri Rismaharini
Eminent Woman of the Year: Puan Maharani