(Singapore 29 March 2023) The Chinese companies, which have moved their business from the Chinese Mainland to Southeast Asia, will have a strategic benefit but not in terms of avoiding the US-China decoupling, Prof. Witold Henisz of Wharton School, the University of Pennsylvania, told Fortune Times in an exclusive interview.
"Having a foot here has an option value and then depending on how things evolve…, "said the Vice Dean and Faculty Director of Wharton School's Environment, Social & Governance (ESG) Initiative.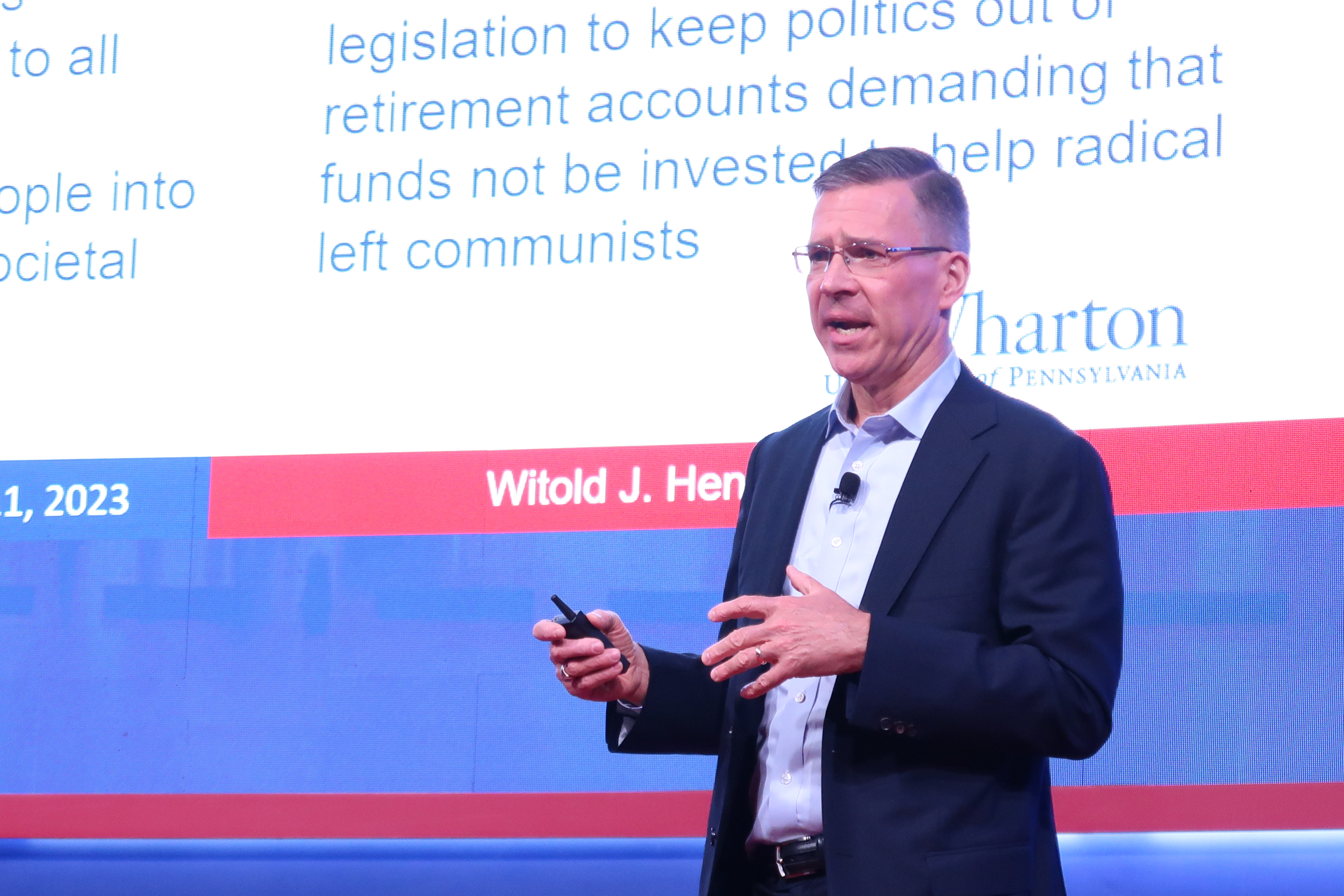 "That option will be more focused on creating a Southeast Asian supply network on some technologies, or it'll be a way of bypassing some of the US sanctions and maintaining a global network, but either way, it's better than being entirely depended on China."
According to a Financial Times report, at least 500 Chinese companies have quietly redomiciled or registered in Singapore over the past year in a bid to hedge against rising geopolitical risk as the US-China tensions escalate.
Among them, online fast-fashion retailer Shein, electric vehicle maker Nio, and IT services provider Cue, who was among the first to switch parent companies or global headquarters to Singapore, list on the stock exchange, acquire local businesses, and form joint ventures in the city-state, the report says.
So far, several Chinese tech companies have turned to Southeast Asia for expansion. For example, Tencent has signed partnerships with the Singapore-based super-app Grab to allow the former's users to book ride-hailing services across over 400 cities with WeChat. TikTok's owner ByteDance and Alibaba's e-commerce platform Lazada have set up regional headquarters in Singapore. Huawei, China's telecom leader, has opened three data centers in Southeast Asia with plans to invest $300 million to develop cloud infrastructure in Indonesia.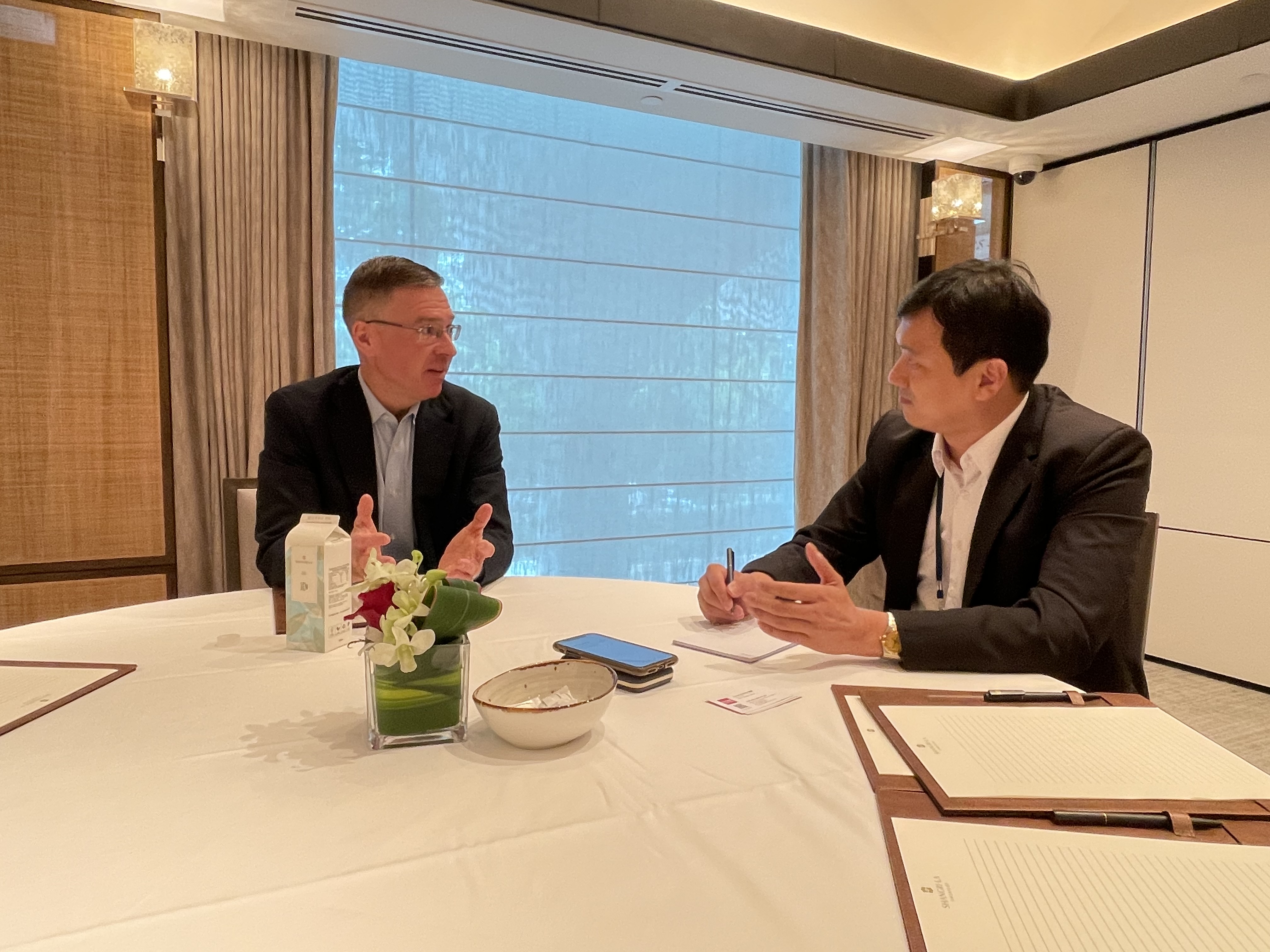 "Diversification is always a good approach to risk… like having a foot in Singapore and opening operations in Vietnam, looking at other markets such as Indonesia… I think that's always a sound approach," said Prof. Henisz, noting that although under some scenarios, the US really focuses on the ultimate owner, but moving to Southeast Asia may broaden the Chinese companies' network.
He said there is a trend of requiring businesses to provide an integrated report, combining the sustainability report and the financial report, which could pose a challenge for many Chinese companies. To some extent, Chinese companies lack experience in sustainability reporting, let alone providing an integrated one.
"As the Chinese companies want to secure external capital to compete for global capital life, they will have to go through this process… Looking at the integration of global supply chains into China over the past 20 years… part of the products of the processes that China has taken on in terms of production are heavily polluting or heavily labor intensive. So, work practices and environmental outcomes have lacked because of how China entered into global supply chains."
Full disclosure of some of those environmental impacts, especially among tier two, tier three, and tier four suppliers, will introduce certain risks as well as certain opportunities for those firms, he said.
"It'll help make them more globally competitive, but there will be a period of challenge and adjustment," he said, noting that coming to Southeast Asia and having more stringent transparency requirements could introduce costs for some Chinese firms, but also help distinguish the leading firms from the lacking firms, which helps accelerate the pace of change.
"There will be some short-term adjustment costs, but there will be some firms that actually do much better because they were already ahead of the game… They were already looking at the climate transition. They were already looking to reduce pollution and improve labor practices. They'll be able to better distinguish themselves because of more data," he added.
Commenting on the destination countries for the Chinese firms, he said the Southeast Asian countries are differently attractive.
"Singapore has a clear leg-up in terms of financial services and innovation as an innovation hub… but if you're looking for copper, iron, you're coming to Indonesia and Philippines, and some of the smaller highlands, Papua New Guinea, which has enormous nickel deposits… " said Prof. Henisz, noting that Singapore is very well positioned for many high value-added industries, but it makes sense that there be other markets that have prepared advantage and other services and products.
A major risk for Chinese firms is in the US-China rivalry since there's an enormous uncertainty over how far the decoupling will go.
"How many industries just would stop at semiconductors, or will it include solar? Will it include AI or pharmaceuticals? How far will we separate the supply chains and create a more Chinese, southeast Asian supply chain and American European supply chain?" he listed several uncertainties.
Professor Henisz said the political tension could have supply chain implications. As supply chain integration has been an enormous source of China's growth, there could be real costs, and real consequences, both for China and for the rest of the world, if decoupled.