(Singapore, Aug 27, 2019) BMW has launched the all-new BMW 1 Series in an exclusive partnership with Lazada, the leading eCommerce platform in Southeast Asia.
This first-of-its-kind collaboration between BMW and Lazada allows customers in Singapore to place a $500 booking fee on the BMW LazMall store, which secures a special interest rate of 1.18% for 1 of 11 units of the BMW 118i M Sport. The launch marks the entry of the first automotive brand on LazMall in Singapore.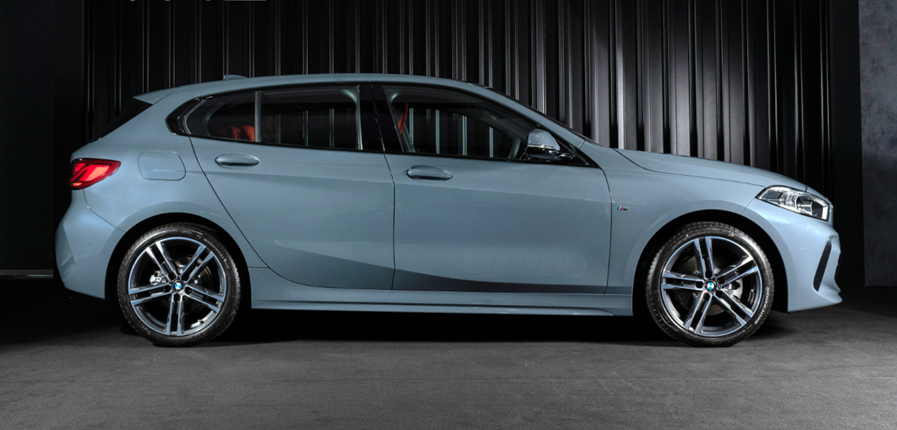 "This is an exciting pilot program for BMW in Singapore as we're pushing the boundaries and going where no other luxury automotive brand has gone before," said Mr. Christopher Wehner, Managing Director of BMW Group Asia. "By partnering with Lazada, we are expanding our customer touchpoints beyond the showroom and bringing the brand to customers in the comfort and convenience of their homes. We hope to gain deeper insights into our customers' interest in engaging with the BMW brand via this platform."
"We are delighted to be the eCommerce platform of choice for consumers, sellers, and premium, luxury brands like BMW," said Mr. James Chang, Chief Executive Officer of Lazada Singapore.
"For the first time in Singapore, consumers can take the first step to car ownership by placing a booking fee for their new vehicle via the BMW LazMall store. We look forward to a long-lasting partnership with BMW where we provide them access to new and exciting customer segments while continuing to team up with the best brands to innovate and redefine the shopping experience for our customers."
"Singapore is a tech-savvy market with an abundance of opportunities for companies such as ourselves to deliver value-added experiences to our customers. Therefore, we are always exploring new channels to reach a wider audience," said Mr. Arnt Bayer, Managing Director of Performance Motors Limited.
"As the joy booster among cars in the premium compact class, it is befitting for THE 1 to be the hero car of this pilot program. This is a new era for BMW in Singapore and I look forward to seeing our customers' response."
From Monday, 9 September 2019 at 8 am, the first 11 units of the BMW 118i M Sport will be available for booking on the BMW LazMall store at the special interest rate of 1.18%.
After placing the booking fee, customers will be invited to the PML showroom at 303 Alexandra Road to view the car and finalize the purchase. Bookings for subsequent units of THE 1 will be subject to a booking fee of $118[2] and prevailing interest rates at the time of application. In addition, customers will be able to arrange a test drive of THE 1 via the Lazada platform from October.
LazMall is Southeast Asia's biggest virtual mall that provides shoppers across the region access to trusted products, reliable service, and quality assurance. It is home to over 1,500 leading international and local brands.