(Singapore, 15 Nov 2023) It is a momentous occasion to celebrate the 10th anniversary of the Tan Kah Kee Foundation Malaysia last Wednesday. Filling with dedication, collaboration, and a commitment to upholding the values and legacy of the great philanthropist, Tan Kah Kee, the foundation leave a remarkable foodprint in this decade.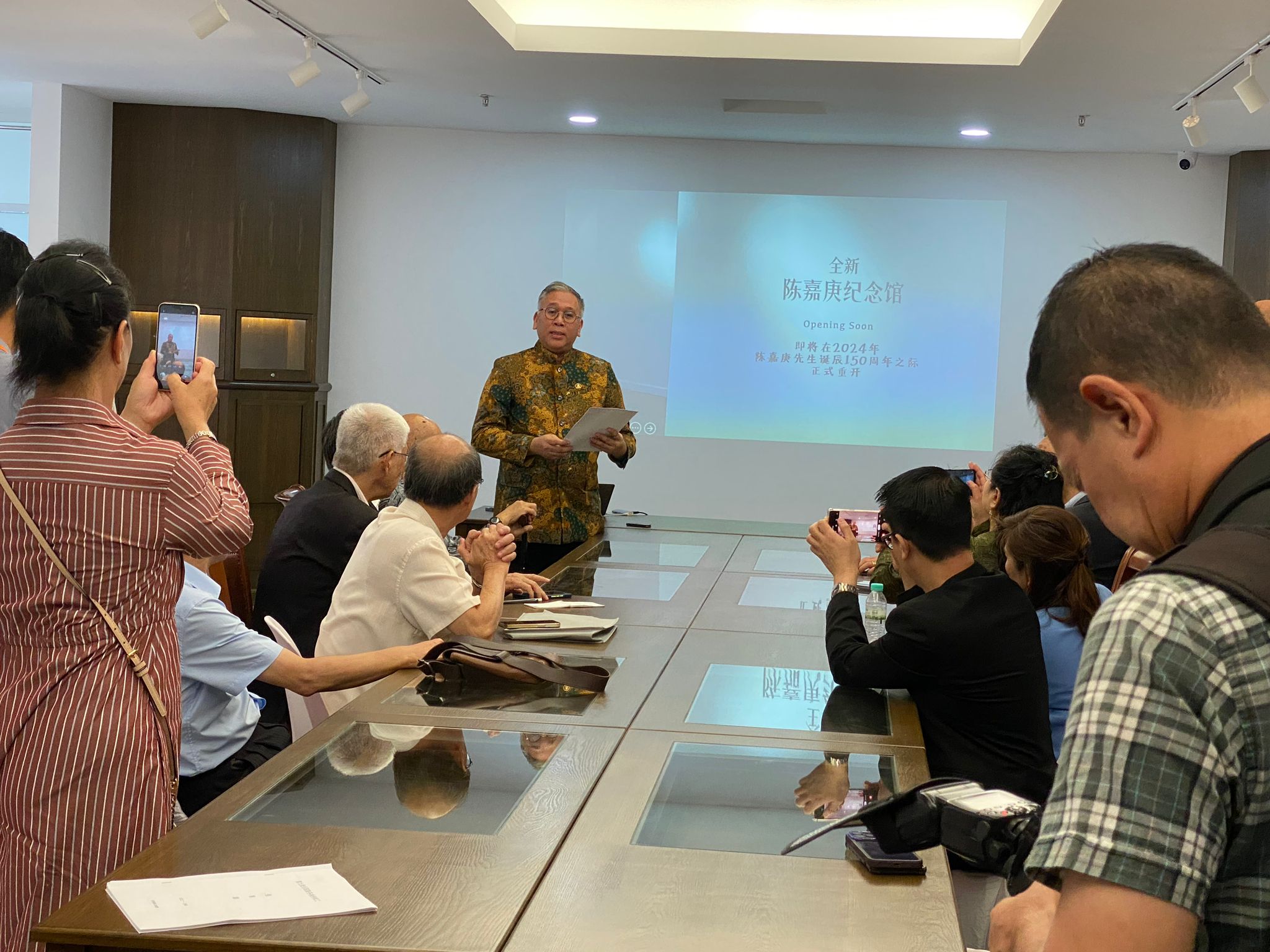 Mr Daryl Tan, the great grandson of renowned overseas Chinese patriot & philanthropist, the late Mr Tan Kah Kee attended the celebration annd delivered a speech in KL, Malaysia. The journey of the past ten years reflect how crucial to remember the core values that Tan Kah Kee stood for.
Tan Kah Kee was a visionary who believed in education, social development, and unity. These values have been the guiding principles for the foundation's work. His vision extended beyond borders and transcended the limitations of race and religion. This vision is more relevant than ever today.
He pointed out, "Our focus remains on the development of the Nanyang region, encompassing South East Asia, and promoting social and economic growth. We believe that every country in the region deserves progress and prosperity, regardless of race or religion. It is our duty to carry forward this legacy of inclusivity and progress."
One of the primary aims of the Tan Kah Kee Foundation Malaysia has always been to inspire the young generation. The focus has been on nurturing their talents, guiding their aspirations, and empowering them to become leaders in their respective fields. "We firmly believe that by instilling these values, we are contributing to the betterment of society as a whole", Daryl added.
To commemorate our 10th anniversary, there are more collaborations to promote Tan Kah Kee's legacy. TKK Foundation Malaysia will entail strengthening the partnerships with various institutions, organizations, and individuals who commit the common vision. "By working together, we can amplify the impact of our initiatives and ensure that the values Tan Kah Kee held dear continue to inspire generations to come", Daryl added.
Daryl shared a personal experience that has profoundly impacted him and reinforces the importance of the work. During his recent trip to Timor Leste, he witnessed children running around naked and wearing dirty, torn clothes. This stark reality was reminiscent of what his great-grandfather, Tan Kah Kee, witnessed in his hometown, Jimei, China. It is a poignant reminder that, even in the 21st century, there are those in need of support and opportunities.
In honor of Tan Kah Kee's vision, Daryl think it is important to shift the focus towards social-economic projects that can uplift those in need, provide education, and foster unity in the society. "It's incumbent upon us to ensure that we are actively contributing to the betterment of humanity".