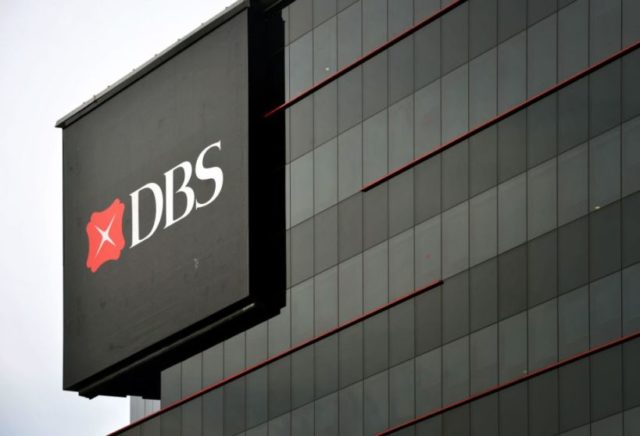 Singapore, 30 April 2018 – DBS Group Holdings' first-quarter net profit beat expectations with a 26 per cent rise to S$1.52 billion from the previous year, as total income increased 16 per cent to S$3.36 billion.
This increase in earnings came from broad-based loan and non-interest income growth, as well as a higher net interest margin, the bank said on Monday.
Analysts polled by Bloomberg had forecast S$1.4 billion in net profit for the three months ended March 31.
Earnings per share rose 24 per cent to S$2.38 from S$1.92 in the year-ago period. No dividend was declared for the quarter.
Net interest income increased by 16 per cent to S$2.13 billion from higher loan volumes and net interest margin.
Loans expanded 13 per cent, or S$39 billion in constant-currency terms to S$328 billion from growth across trade, corporate and consumer loans, including S$9 billion from the consolidation of the retail and wealth management business of ANZ.
DBS' non-performing loan ratio came in at 1.6 per cent, versus 1.4 per cent last year.
Net interest margin – defined as difference between interest income generated and the amount of interest paid to lenders – rose nine basis points from a year ago to 1.83 per cent from higher Singapore dollar as well as US and Hong Kong dollar interest rates.
In addition, net fee and commission income rose 12 per cent to S$744 million, mainly driven by higher contributions from the bank's wealth management segment, card fees and brokerage commissions.
Meanwhile, expenses increased 12 per cent from the preceding year to S$1.4 billion. Excluding the consolidation of ANZ and a non-recurring item, underlying expenses were 6 per cent higher.
Commenting on the bank's first-quarter results, DBS CEO Piyush Gupta observed that the conversion of traditional to digital customers for FY2017 outperformed expectations. In particular, there was strong payments traction in Singapore, with PayLah! seeing good momentum.
Outside Singapore, digibank India and Indonesia was also growing well, with digital lending programmes recently launched in both countries, Mr Gupta noted.
As at 9.15am on Monday, shares in DBS rose 1.9 per cent to S$30.57 apiece, making it one of top 20 gainers on the Singapore bourse in the early morning trade. About 2.2 million shares exchanged hands.
ST