(Singapore, Nov 8)The Council of the European Union (EU)1 has adopted the decision to conclude the EU-Singapore Free Trade Agreement (EUSFTA) today in Brussels, Belgium, the Ministry of Trade and Industry of Singapore announced today.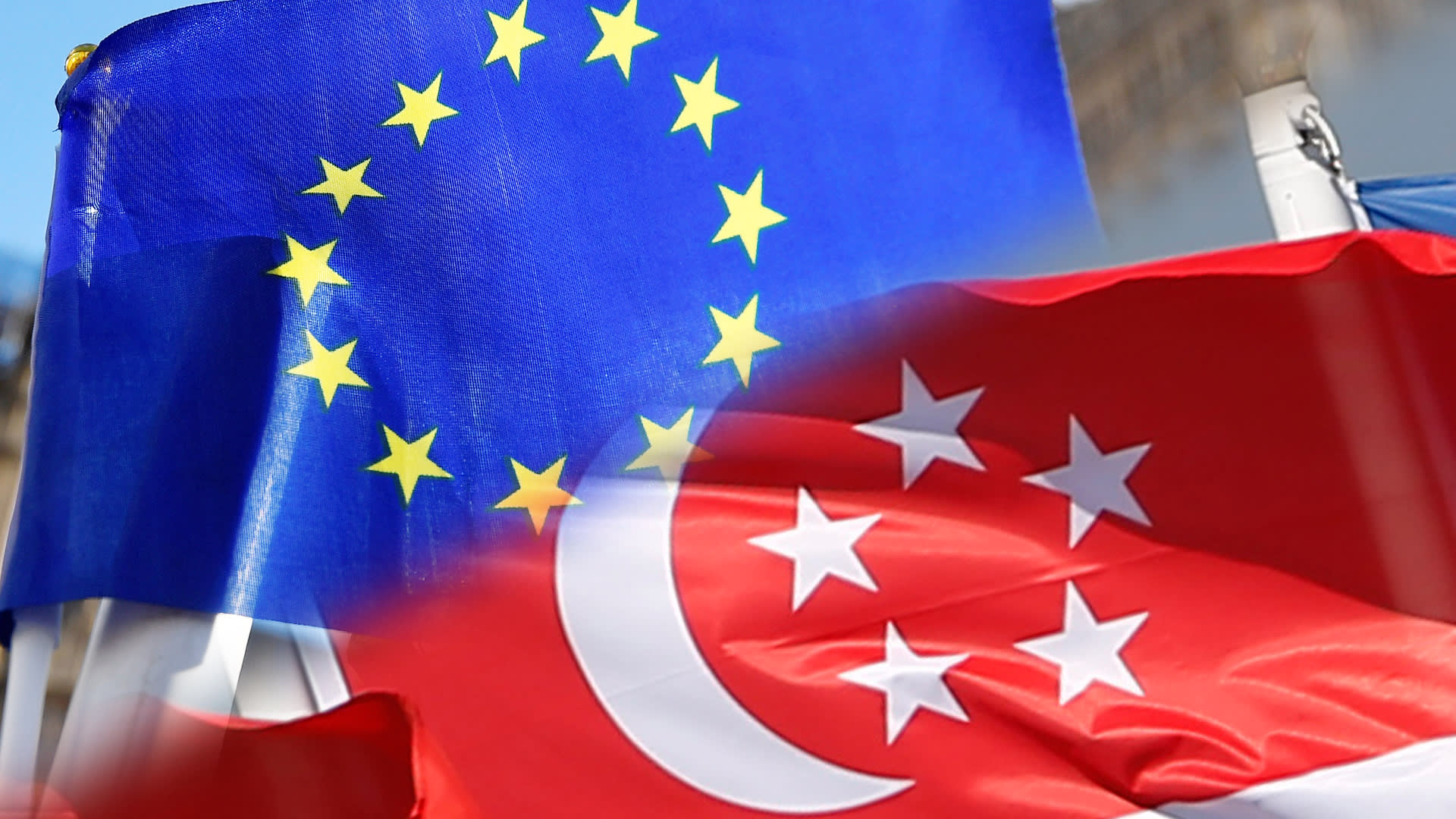 Minister for Communications and Information and Ministerin-charge of Trade Relations S Iswaran and EU Commissioner for Agriculture and Rural Development and Commissioner-Designate for Trade Phil Hogan jointly announced the EU Council's approval of the EUSFTA at an EUSFTA gala dinner in Singapore.
MIT says this marks the final stage in the EU's internal approval process for the EUSFTA. And the EU and Singapore will now proceed to complete their respective remaining administrative processes, with a view to enable the EUSFTA to enter into force on 21 November 2019.
Mr Iswaran said, "The Council's strong support reflects the EU and its Member States' interest and commitment to continue deepening economic relations with Singapore. Many Singapore companies are keen to grow their business in the EU and are looking forward to the EUSFTA's entry into force. "
"As the first agreement between the EU and an ASEAN country, the EUSFTA will further strengthen trade and investment links between our regions. It also signals Singapore's strong commitment to open and rules-based trade," he added.
Commissioner Hogan said, "I am happy to be here in Singapore to mark the historic adoption of the EU-Singapore FTA. This agreement will enhance our bilateral relationship, boost the EU's commitment to ASEAN, and is a sign of support for the rules based international order. In particular, I welcome the protection of Geographical Indications – iconic food and drink names which represent rural intellectual property – in the agreement."
Singapore and the EU enjoy longstanding and robust relations. The EUSFTA is the first FTA concluded between the EU and an ASEAN country and reflects both parties' steadfast support for an open and rules-based global trading system.