(Singapore, May 15, 2020) A group of local researchers announced today they have developed the world's most rapid COVID-19 test that can reveal whether or not one has been infected in one hour.
The Duke-NUS Medical School, GenScript Biotech Corporation, and the Diagnostics Development Hub (DxD) at Singapore's Agency for Science, Technology, and Research co-announced the test kit called cPass and its mass production plans.
The new test allows the rapid detection of neutralizing antibodies — those in the serum of COVID-19 patients that are responsible for clearing the viral infection and can thus be used to trace infection.
"The cPass™ developed by our team can be used for contact tracing, reservoir or intermediate animal tracking, assessment of herd immunity, the longevity of protective immunity, and efficacy of different vaccine candidates," said Professor Wang Linfa, Director of the Duke-NUS' Emerging Infectious Diseases program, who currently serves on multiple World Health Organisation committees focusing on COVID-19.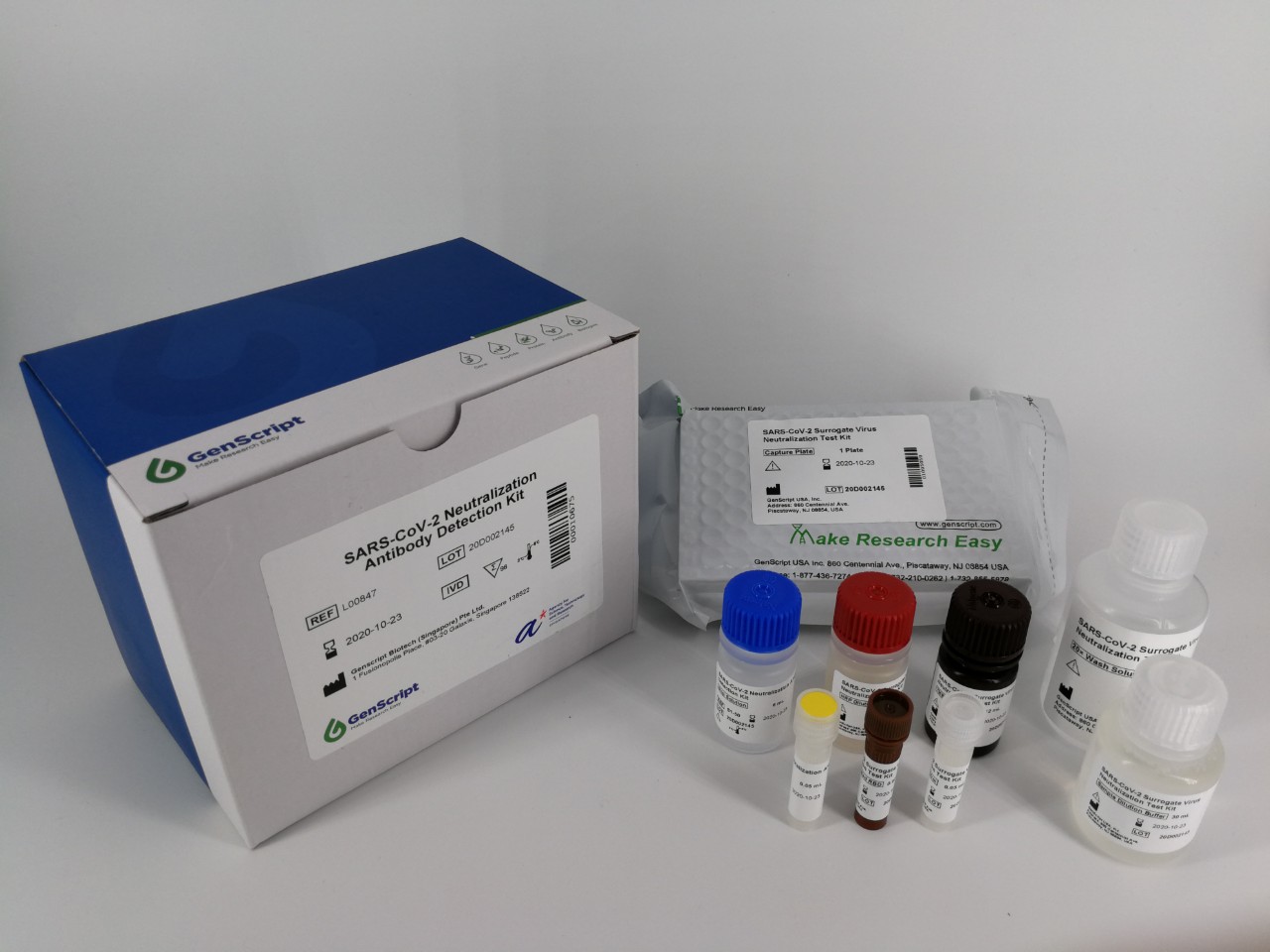 "It does not require a biosafety containment facility, which makes it immediately accessible to the global community, including many developing nations," he added.
While professor Wang led his team to conceive the research and to do the assay development and testing in Singapore, GenScript Biotech Corporation (Stock Code: 1548.HK), a global biotechnology group, went through the steps of proof concept research, product design, development, and optimization.
Johnson Wang, GenScript's President in Asia Pacific Region, said: "GenScript has started to serve Singapore market by utilizing our internal sales organization along with other commercial functions for market access, marketing, and distribution."
"We are excited to be part of the thriving culture of innovation across laboratories in the Asia Pacific Region. Our partnership aims to make the best use of our mutual capabilities, expertise, and resources, which helps us to serve our community better," he added.
DxD Hub, a national initiative led by A*STAR's commercialization arm, validated the kit with clinical samples and developed the manufacturing protocol and quality controls to secure its provisional authorization by the Health Sciences Authority. It will also produce the pilot batch for use in Singapore hospitals.
Experts say this test would be instrumental in vaccine and therapeutic development as it is suitable for all antibody isotypes and can be used to determine antibodies in different animal species without any modification.
So far, Singapore has confirmed nearly 27,000 COVID-19 cases, mostly foreign workers staying in dormitories.