(Singapore, 9 Dec 2022) Through 3 months' nomination and selection, Fortune Times, a Chinese business magazine in Singapore, held the award ceremony for the 8th Annual Fortune Times Awards on 9 December 2022 at St Regis Singapore. Mr. David Chiem, Founder CEO and Executive Chairman of MindChamps Preschool Limited, has been awarded the "ASIA'S MOST INFLUENTIAL ENTREPRENEUR" at the 2022 Fortune Times Awards Ceremony.
As the world enters post COVID-19 era, technological innovation has become the driving force for economic recovery and sustainable development. Mr. David Chiem successful management experience in MindChamps led him to be awarded the "ASIA'S MOST INFLUENTIAL ENTREPRENEUR" by the judge panel of the 2022 Fortune Times Awards.
Under David's leadership, MindChamps has grown from scratch to achieving the number one brand position in the highly competitive Singapore premium preschool space, with a market share of 38.5%. MindChamps has the distinction of being the only preschool listed on the mainboard of the Singapore Exchange in 2017 and has been hailed by New York Times and Wall Street Journal No. 1 bestselling author Dr Joseph A. Michelli as a "global education movement of the 21st century".
MindChamps has developed its own proprietary, research-based curriculum and intellectual property that has been published into five books by major publishing houses. It is also the only early learning education group to have the world's first integrated music-in-education program, MindChamps Music. To date, MindChamps has over 80 centres globally in Singapore, Australia, the Philippines, Myanmar, Malaysia and Indonesia, and over 100,000 students have graduated from the schools and centres internationally.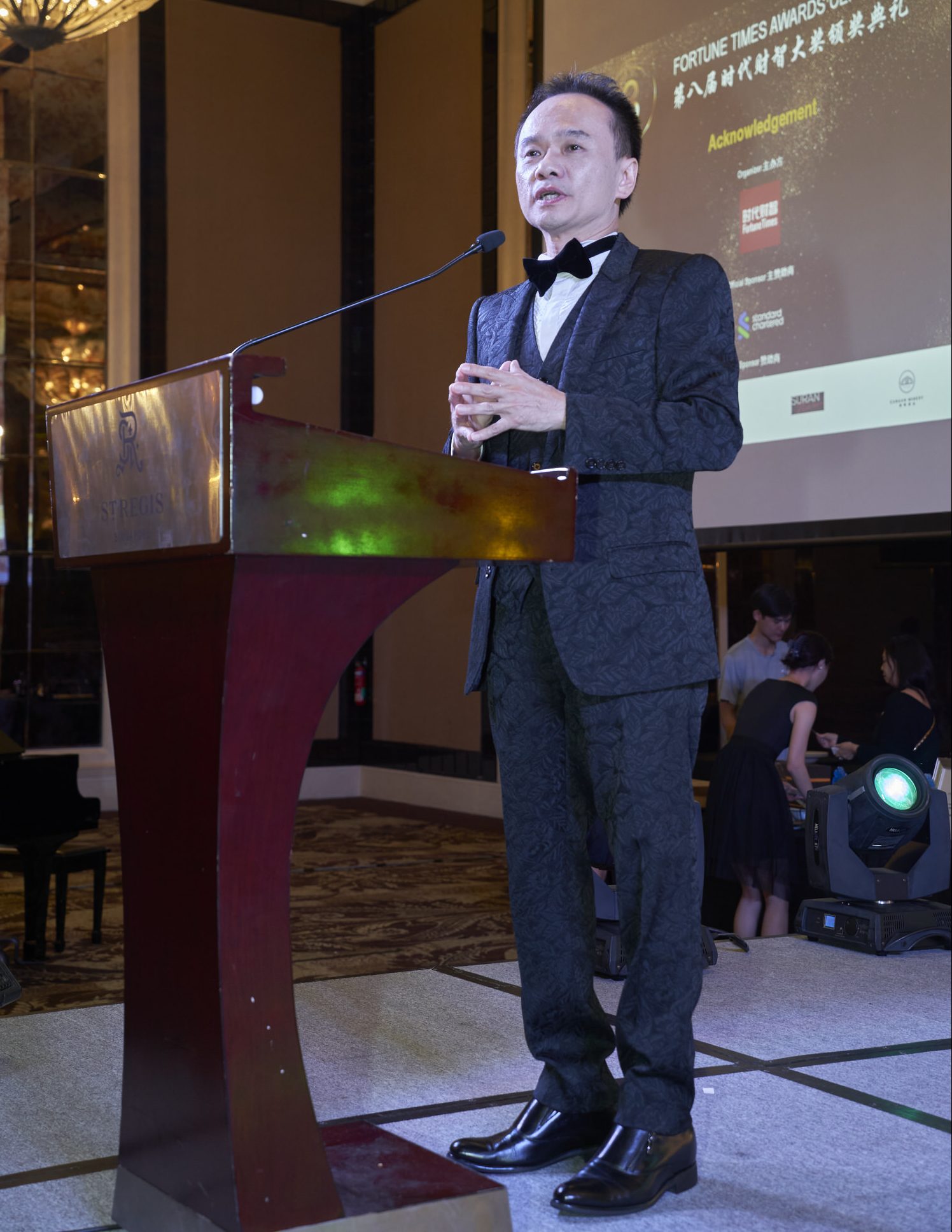 In his thank-you-note, Mr. Chiem said, "I would like to truly thank Fortune Times for recognising the work of entrepreneurs. We live in a very complex world; for thousands and hundreds of years, but there are still gaps in society everywhere. I believe an entrepreneur is one who steps forward to make sacrifices. While everybody says 'you cannot', we can think instead, 'Maybe we can! Maybe, together, we can find gaps and contribute to the society by filling those gaps'. For me, those gaps lie in education."
This year, four awards were presented on the Fortune Times Awards 2022, including the "ASIA'S MOST INFLUENTIAL ENTREPRENEUR" award, which is given to an leader, founder, owner or C-suite equivalent management of the company. The winner's company must have been operating in Asia for at least three years, have annual revenues in excess of $8 million, and have more than 50 full-time employees. Under the inspiring leadership of this recipient, the company has achieved rapid growth and generated good operating results with a high priority on sustainability and the company's business objectives have contributed to the country and society.