(Singapore Sep 11, 2023) The US President Joe Biden said yesterday that Beijing's economic wobbles would not lead it to invade Taiwan.
Biden also said he met Chinese President Xi Jinping's No. 2, Chinese Premier Li Qiang, at the annual Group of 20 (G-20) summit in New Delhi.
The talks were the highest level meeting between the two powers in nearly 10 months since Biden and Xi spoke at 2022's G-20 in Indonesia.
Li, who took over the country's No. 2 post in March, attended the gathering of world leaders in place of President Xi. It is not clear why Xi was absent as most G20 state leaders were there.
"My team, my staff still meets with President Xi's people and his cabinet," Mr Biden told reporters. "I met with his No. 2 person in India today."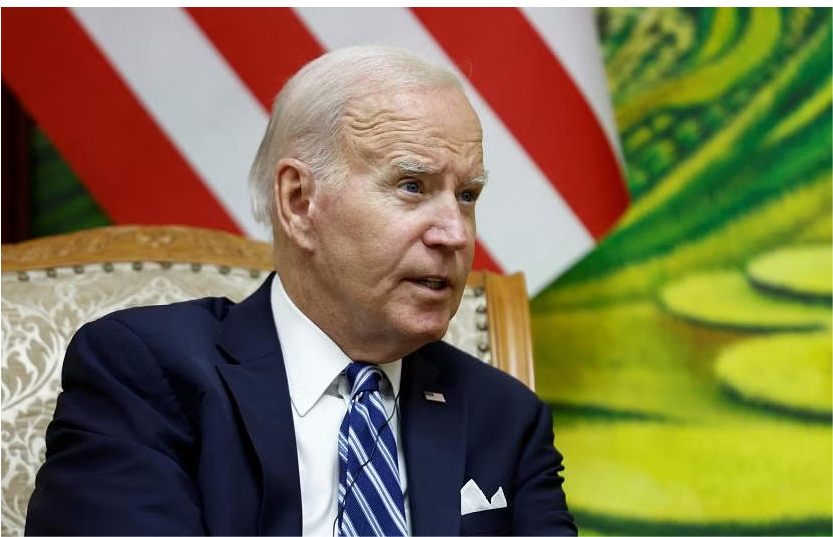 He added: "We talked about stability… It wasn't confrontational at all."
The world's No.1 and No.2 countries have been trying to thaw frosty relations while fears of an economic slowdown have gripped Beijing.
Also during the G20 summit, Biden cemented a new strategic relationship with Vietnam, bringing two historical foes closer than they have ever been and putting the ghosts of the past behind them out of shared worry over China's mounting ambitions in the region.
"Today, we can trace a 50-year arc of progress in the relationship between our nations, from conflict to normalization," Mr. Biden said at a news conference after a meeting with Nguyen Phu Trong, the general secretary of the Communist Party of Vietnam.
"This is a new elevated status that will be a force for prosperity and security in one of the most consequential regions in the world."