By Sandy Chen / Fortune Times
Currently, the planet we live in consists of more than 7.6 billion people, consuming up to 14.5 million tons of food every day. In 1999, Willem van Eelen, a Dutch doctor has successfully patented cultured meat. From that day on, cultured meat, plant-based meat, and food products produced by green technology appeared on our supermarket shelves and restaurants, heralding the start of a disruptive change in traditional food production around the world. In May 2019, Beyond Meat's share price soared 163% on its first-day pop, achieving the biggest-popping United States (US) IPO in the 21st century. The concept of "cultured meat" has thus created a frenzy in the capital markets, drawing the investors and the public's attention to the entire novel food industry.
Driven by technology and capital, alternative protein foods such as lab-grown meat and milk have come into the limelight, advocating technological discovery and innovation to provide solutions to the challenges of food shortages. Since this improves food production productivity and provides consumers with a new alternative on their dining tables.
Singapore's Chinese business magazine, Fortune Times, also felt the buzz and trend when it hosted a roundtable discussion on "How far are we from novel food?" at Deloitte Greenhouse on 18th March.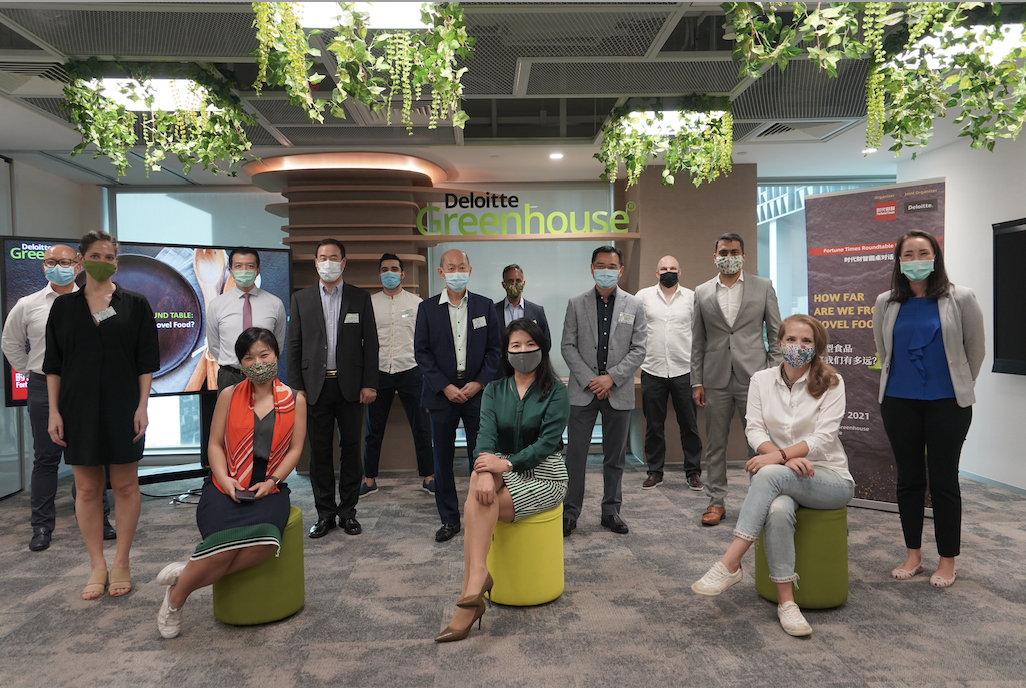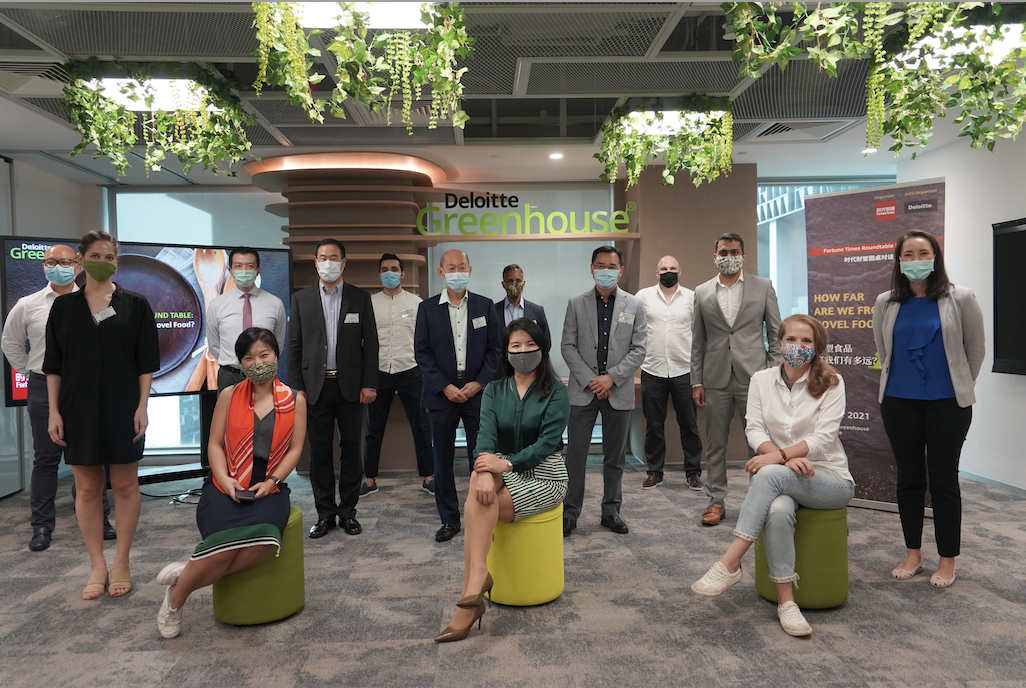 This roundtable discussion organized by Fortune Times and co-organized by Deloitte Greenhouse Singapore has brought together regional leaders and pioneers from various leading fields and industries such as food manufacturing, investment, research, and consultation services to discuss the topic of "The Future Food."
The topics ranging from the future of the food industry to the Asian market, the event also discussed the challenges and opportunities for food technology in achieving Singapore's Vision 30.30.
What are Alternative Proteins?
According to the Singapore Food Agency's definition of alternative protein, it refers to food or beverage products that derive their protein from sources other than animals, such as plants, mushrooms, insects, cell cultures, and so on.
Depending on the source from which they are obtained, alternative proteins are divided into five main categories, which are:
(1) plant-based meats, produced by extracting and recombining protein isolates from plants such as soybeans and peas;
(2) cultured meats or cell-based meat, where real muscle tissue is grown through tissue culture techniques;
(3) fermented proteins, where microbial organisms are cultured to produce proteins and other components;
(4)  insect proteins, such as crickets and mealworms;
(5) whey proteins, which are protein by-products produced from milk and yogurt.
Another concept is vegetarianism (Vegetarian or Vegan). Vegetarianism is a food culture that practices abstaining from meat consumption such as red meat, poultry, seafood, and the flesh of any other animals; and sometimes abstinence from dairy products and honey. Some strict vegetarians will be against animal products, refrain from using products made from animals, and avoid taking up occupations associated with killing animals. Therefore, using this definition, a few categories under the alternative proteins such as cell-grown meat, insect protein, and whey protein are not considered truly vegetarian. As a result, vegetarians are not the main and primary target audience for the cell-grown meat and whey protein industries.
How Do Alternative Proteins Work?
Proteins are the building blocks of life. To sustain life, humans must acquire proteins through food. If high-quality alternative proteins are found in novel foods, this could be a strategic solution to the challenges of the ever-growing population and limited resources on our planet. The rise of alternative proteins results from this fact, which has led people to think about alternative sources of meat and dairy or alternative proteins.
According to statistics from the United Nations, 60% of the world's food crops are currently used to raise livestock such as pigs, sheep, cattle, etc. In the case of beef, 1kg of beef requires 7kg of feeds and 1,000kg of net water to produce 1kg of feeds. Theoretically, it takes over 7,000kg of net water to produce 1kg of beef. Furthermore, according to Clark & Tilman statistics from 2017, the land area required to make each gram of protein in beef and lamb is 1.02 square meters, far more than any other food type.
The world's population is expected to increase by 2 billion over the next three decades, putting more pressure on our future food reserves ever. Besides, as the poor rich gap exacerbates and widens, different socioeconomic classes have differing access to healthy food options, leading to an even more significant disparity in society.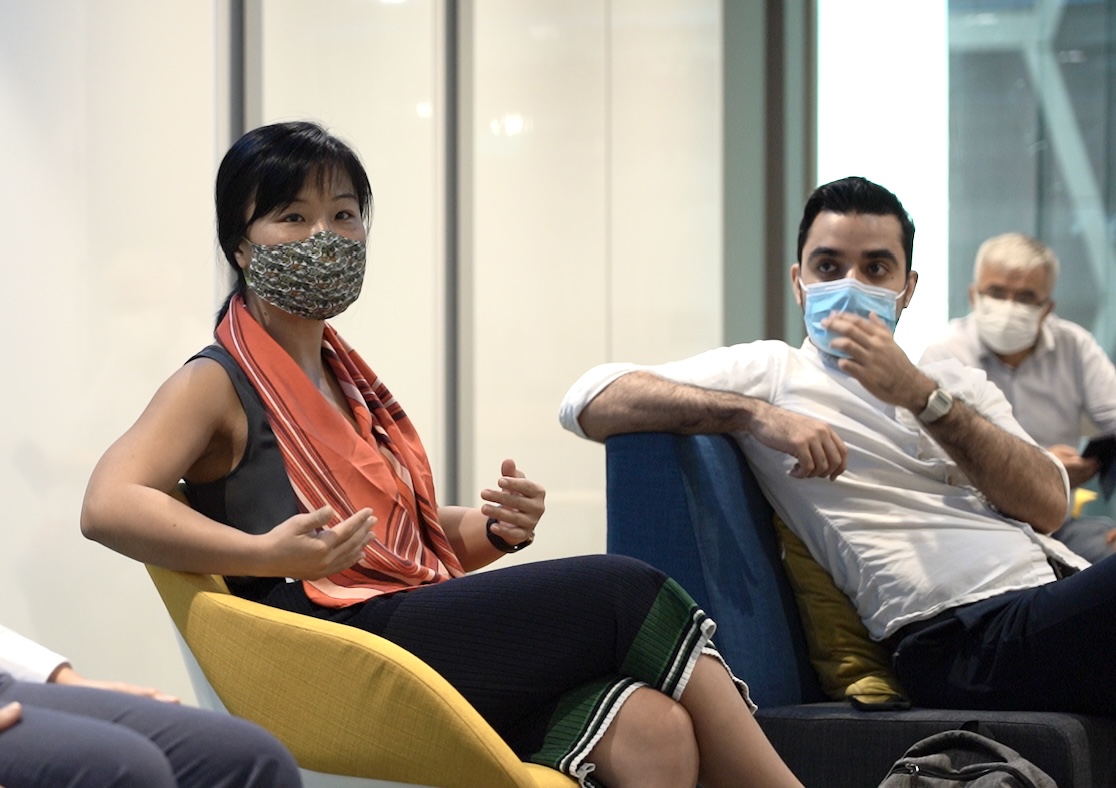 Lin Fengru, the CEO of Turtle Tree points out: "With our current consumption methods and the current meat and food resources available, it is projected that by 2050, we can only manage to feed 3 to 4 billion people globally."
As a result, consumers need to continue seeking ways to improve their diets and consumption habits to manage their health and lower the health risks such as the growing obesity epidemic. Against the large backdrop of the ever-increasing population and limited resources, food production and optimizing consumption habits have become imperative.
On the other hand, according to the Food and Agriculture Organization of the United Nations (FAO), livestock breeding accounts for 14.5% of the global greenhouse gas emissions. Moreover, 45% of the greenhouse gas emissions from livestock breeding are due to feeds production, and a further 39% are caused by animal emissions. On top of this, there is the risk of diseases in livestock breeding which is often uncontrollable.
"The recent outbreaks of diseases such as the African swine fever virus and mad cow disease, not only have made traditional livestock breeding less reliable but have also made it difficult to guarantee the supply and quality delivered," commented Stanley Zhang, the Founding and Managing Director at Jubilee Capital Management. Besides, human's growing demand for meat has resulted in over 66 billion animal slaughters per year, which has created various ethical issues regarding animal protection. The emergence of artificial meat can be the solution to counter and solve these problems.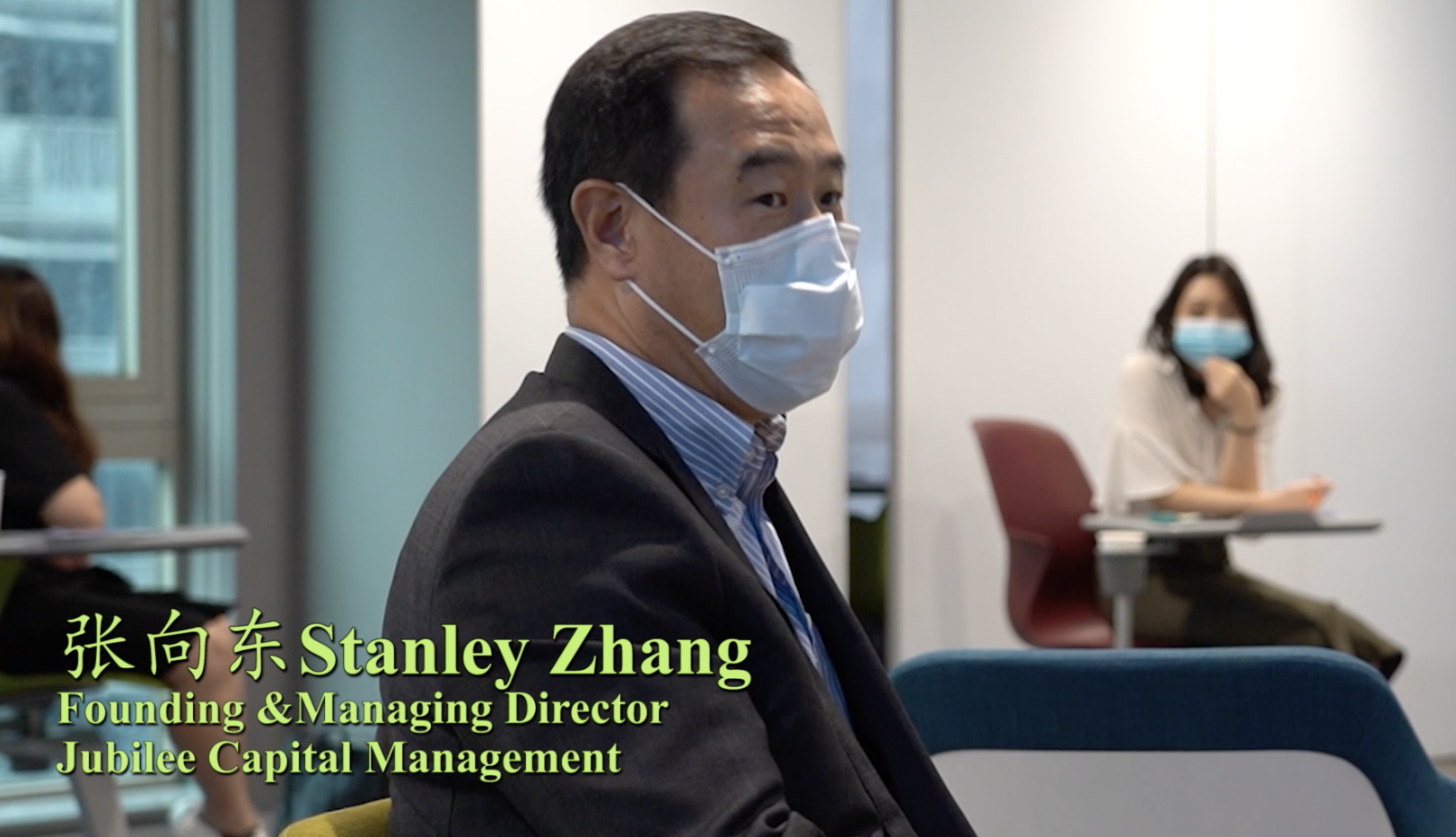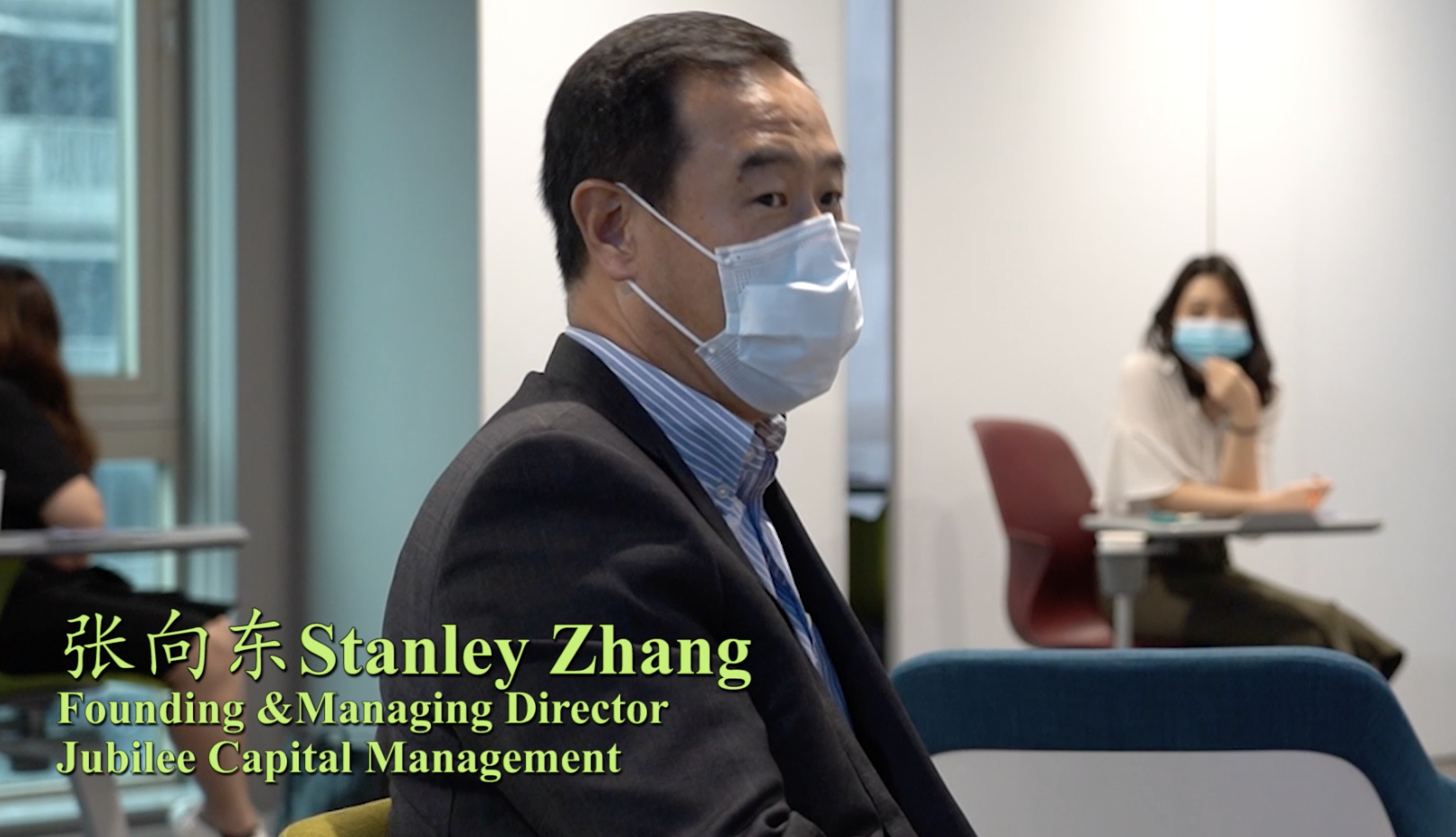 The inherent market demand and the catalyst on the supply side have paved the way for the booming of the alternative protein market. In contrast, the outbreak of the COVID-19 coronavirus has further brought novel food into the picture and public's views.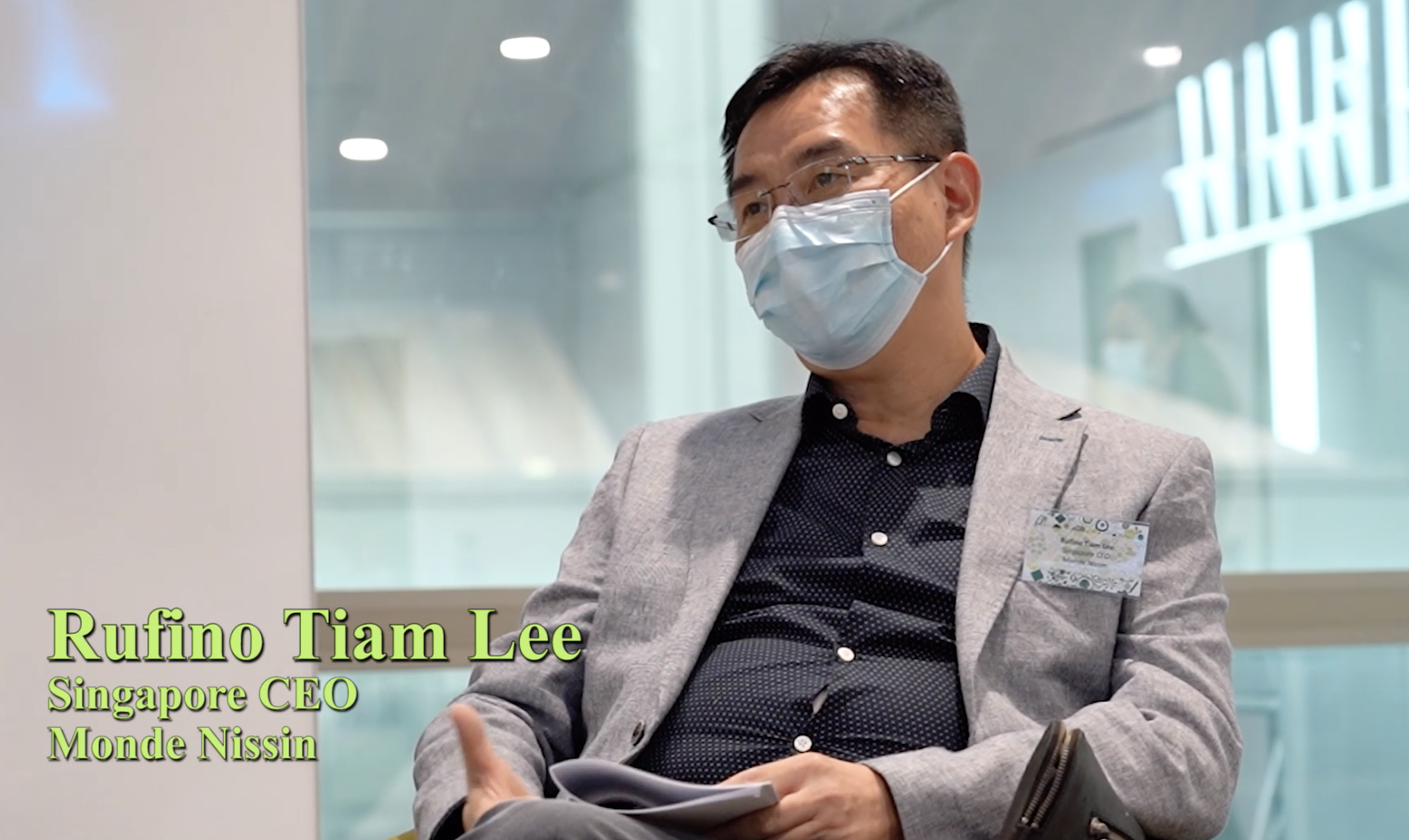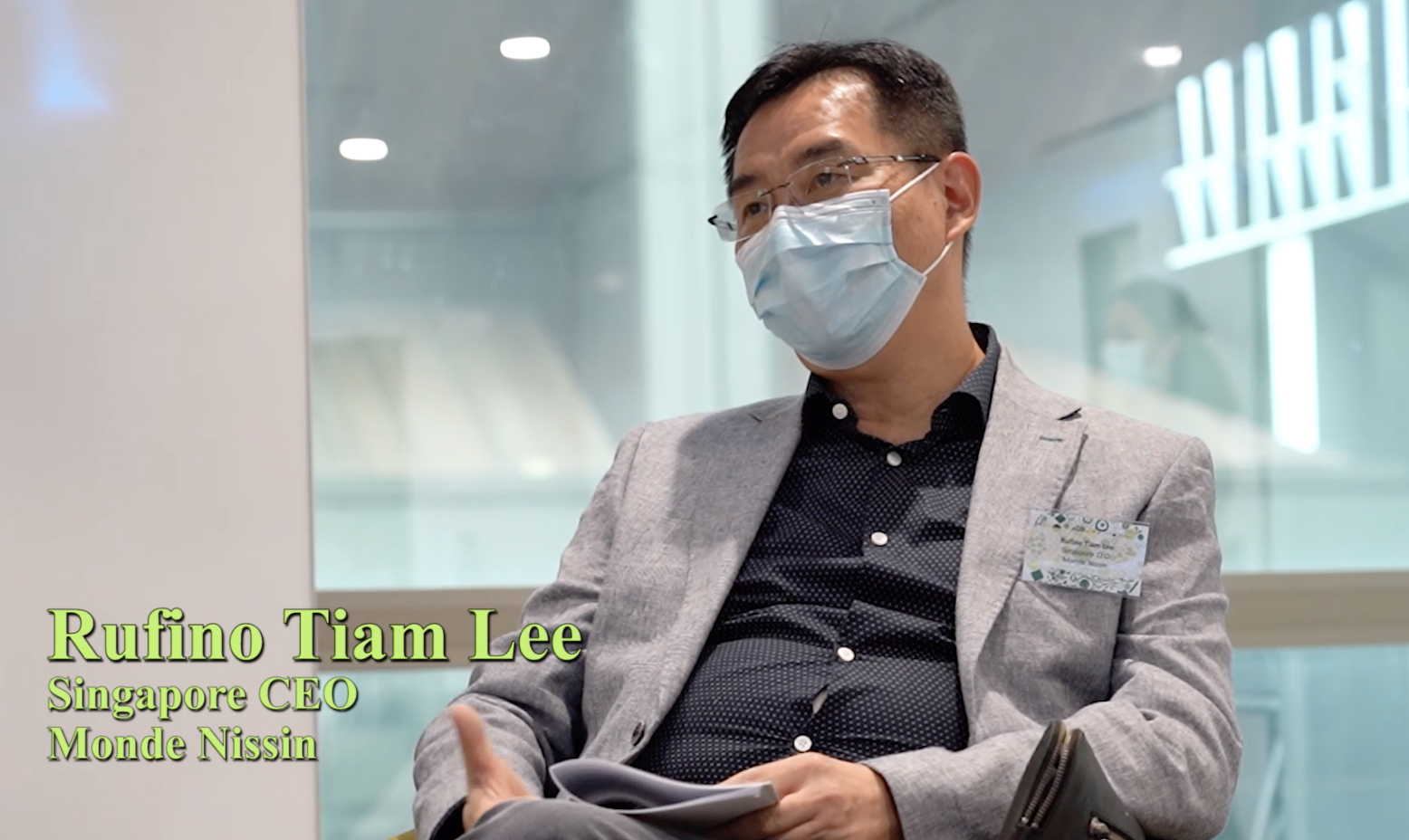 Rufino Tiam Lee, Singapore CEO of Monde Nissin, a Philippine brand food manufacturer, mentions: "The demand exists all along, and the outbreak of the COVID-19 acts as a catalyst that accelerate the prevalence of online channels. This allows more people to expose to more health-related information, paying attention to alternative protein foods and further triggering them to think about what they should eat and how they should eat in the future."
"The digital transformation of businesses brought about by the epidemic has made some restaurants start thinking about what food they should be selling. They are starting to consider options outside of the box, such as selling cultured meat products," remarked by Vardhan Kapoor, mentor from venture capital firm Big Idea Ventures.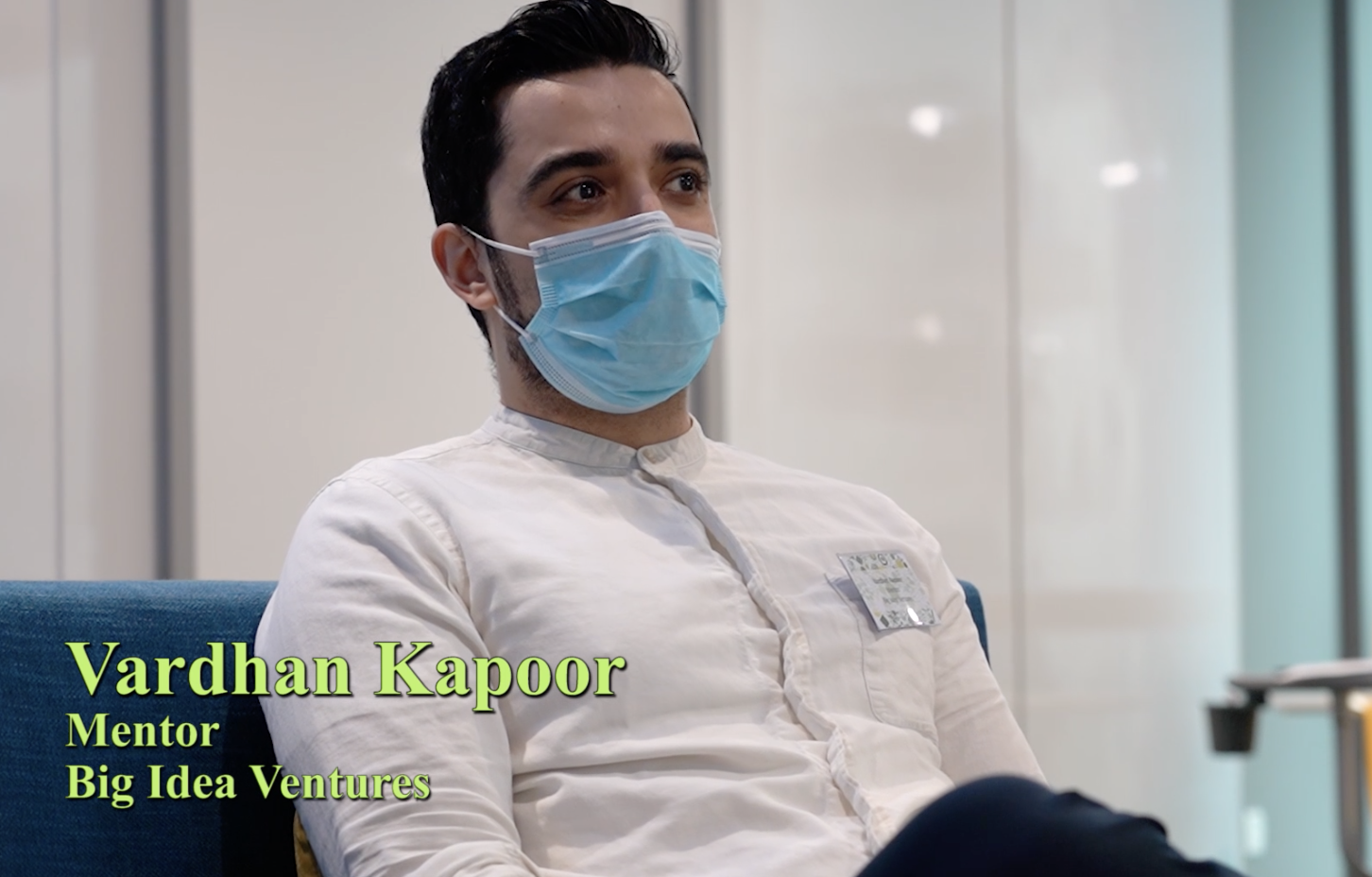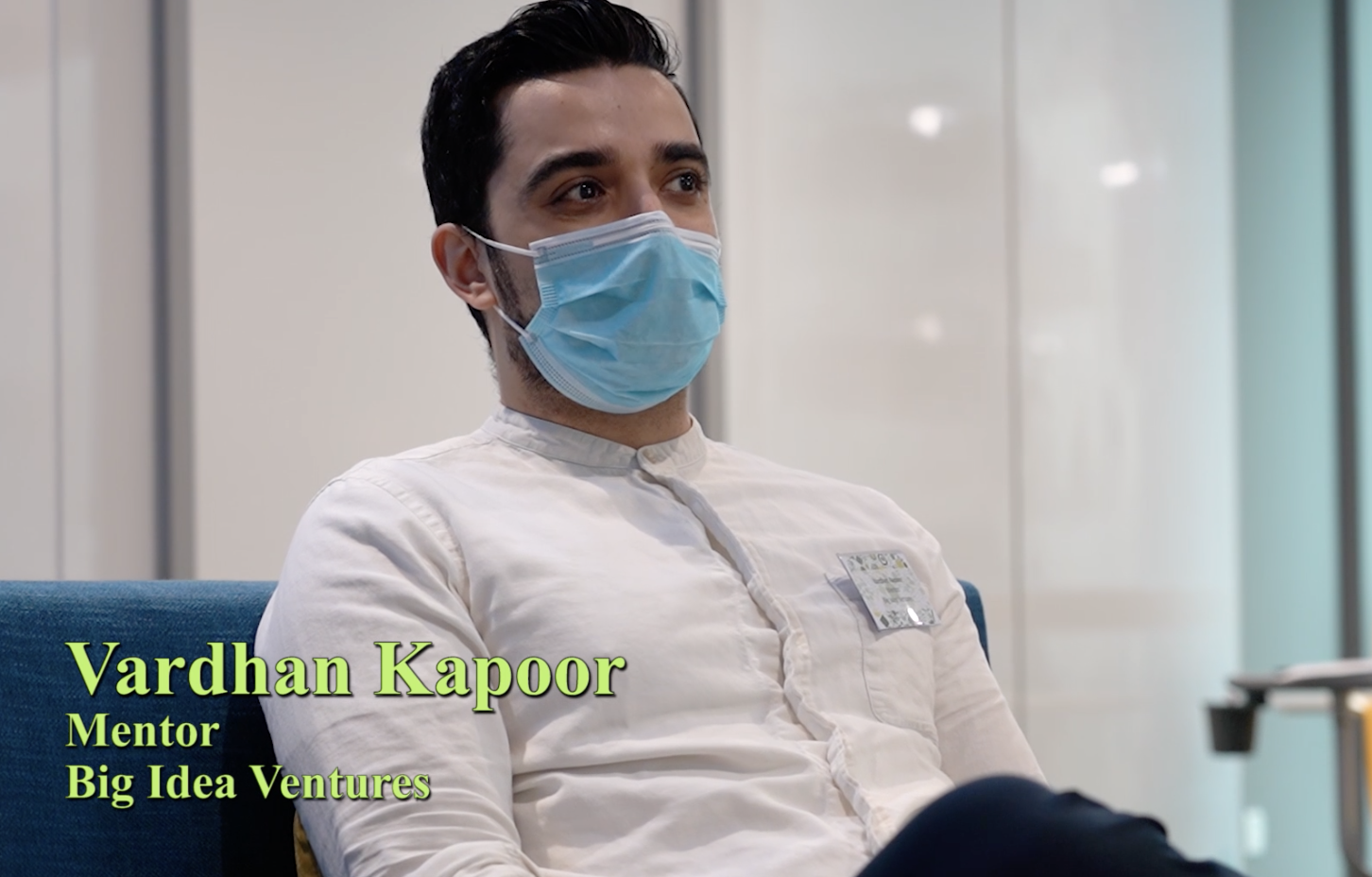 With the catalytic acceleration brought about by the epidemic and the combined force of increasing market demand, the alternative protein market has won the attention of the capital markets. Eat Just, which specializes in developing cell-grown chicken and eggs, has debuted its cell-grown chicken products at a local private club restaurant called 1880 in Singapore after receiving approval from the Singapore government last December.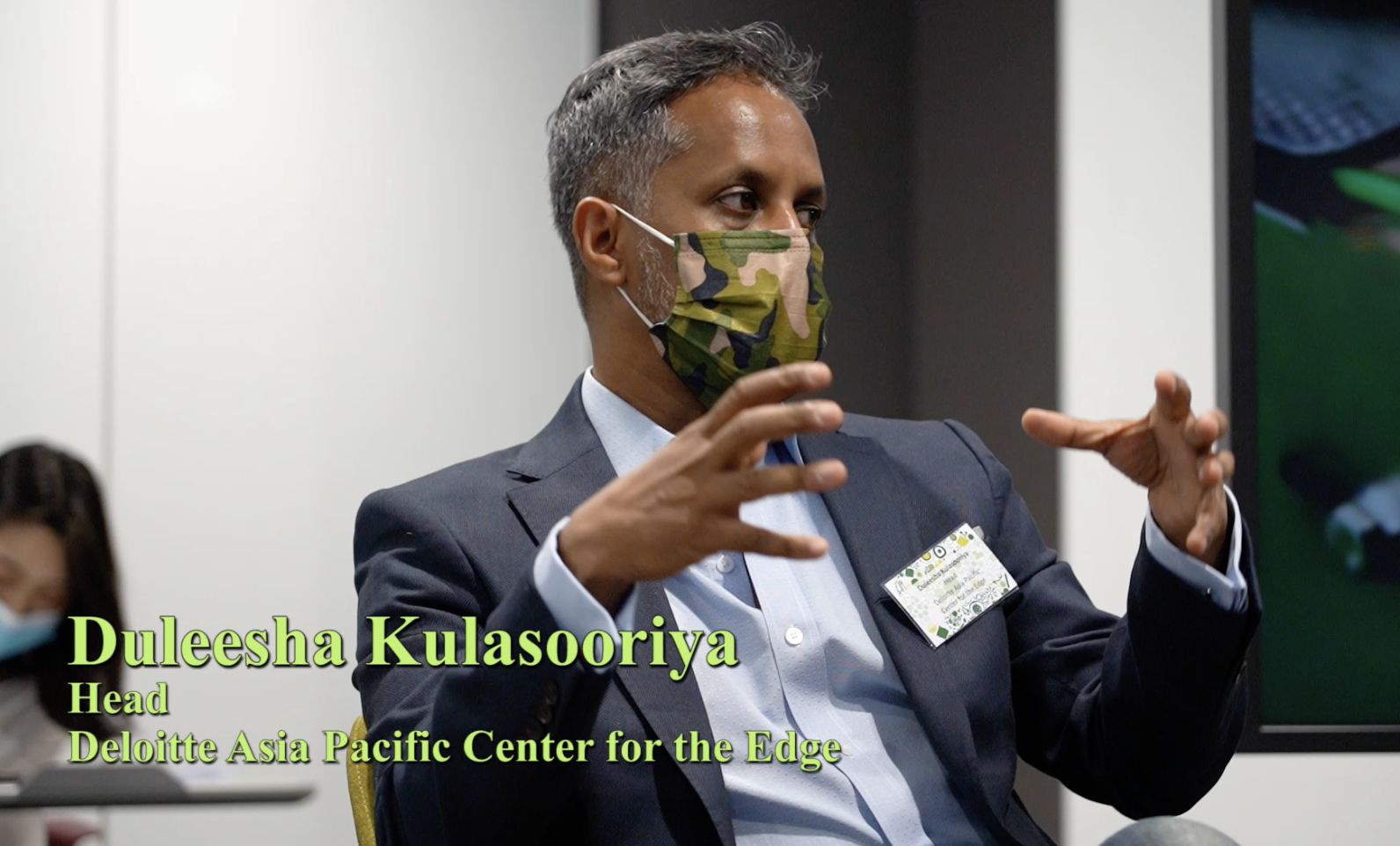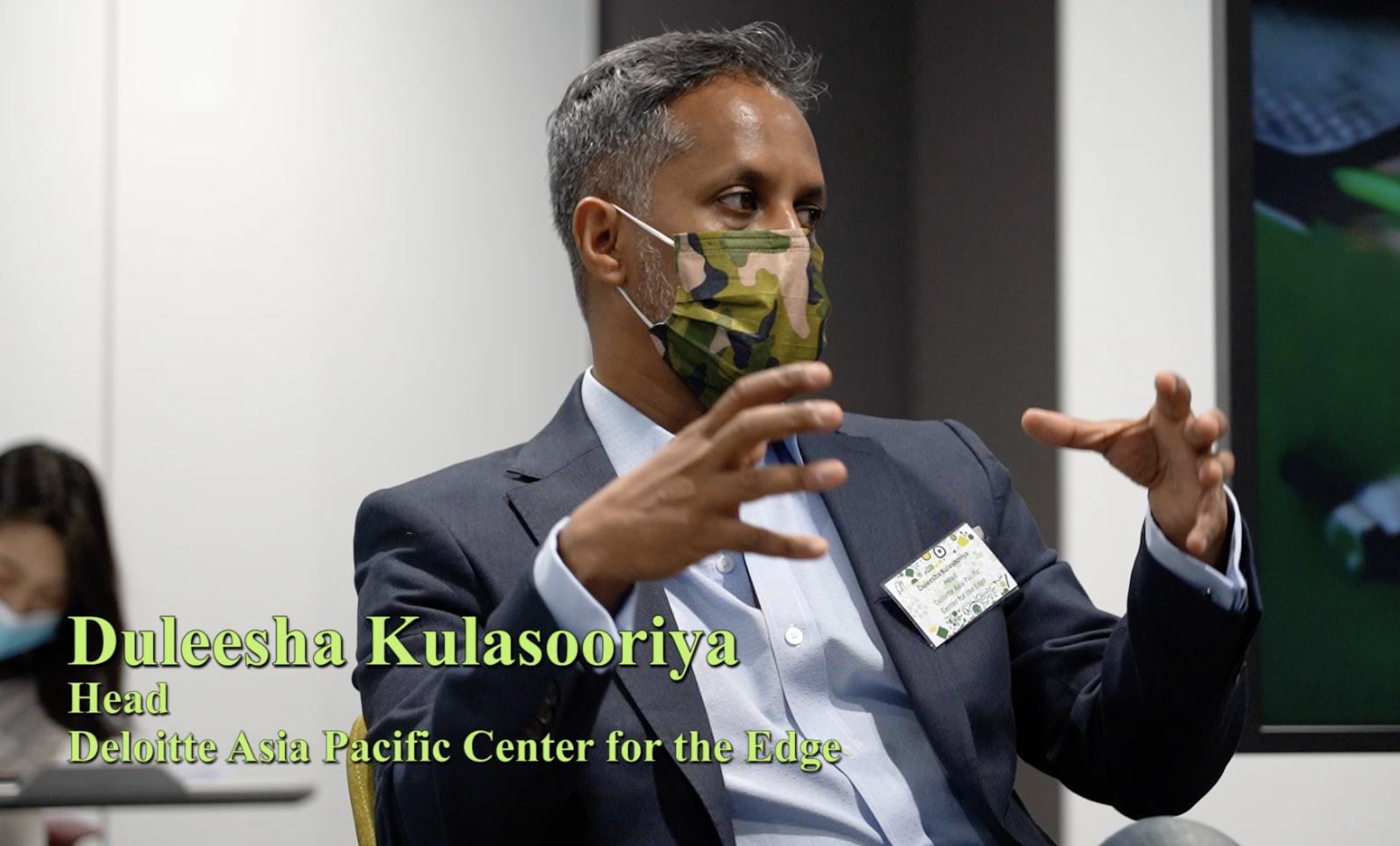 In the face of the influx of capital and rising popularity for future food, Duleesha Kulasooriya, the head of Deloitte Asia Pacific Center for the Edge, explains: "The influx of capital creates a snowball effect, where more and more money will be invested and drive the alternative protein market to greater heights. This may be the underlying reason to why the alternative protein market has made a major leap forward in the last year or two."
The battle between alternative proteins and the traditional diets
Meat has been consumed by humans for millennia, and it is not easy to change this traditional diet that is already ingrained in many.
The Asian market has a rich and diverse culinary culture, from Chinese and Japanese and Korean cuisine to Southeast Asian delicacies and more. To enter the Asian market, many are now focusing on achieving the technical aspects such as the form, taste, and texture to be authentic enough and accepted by consumers.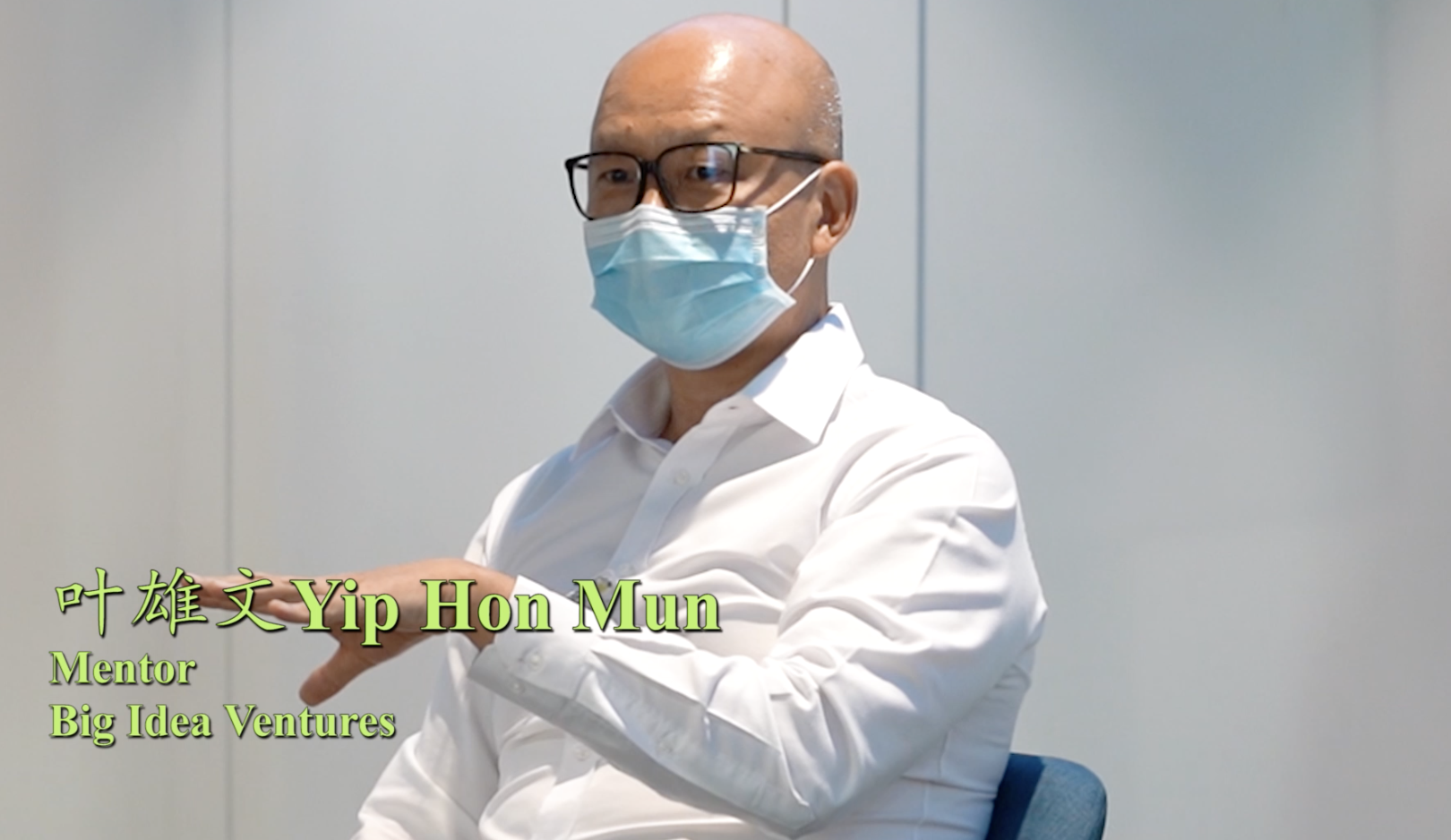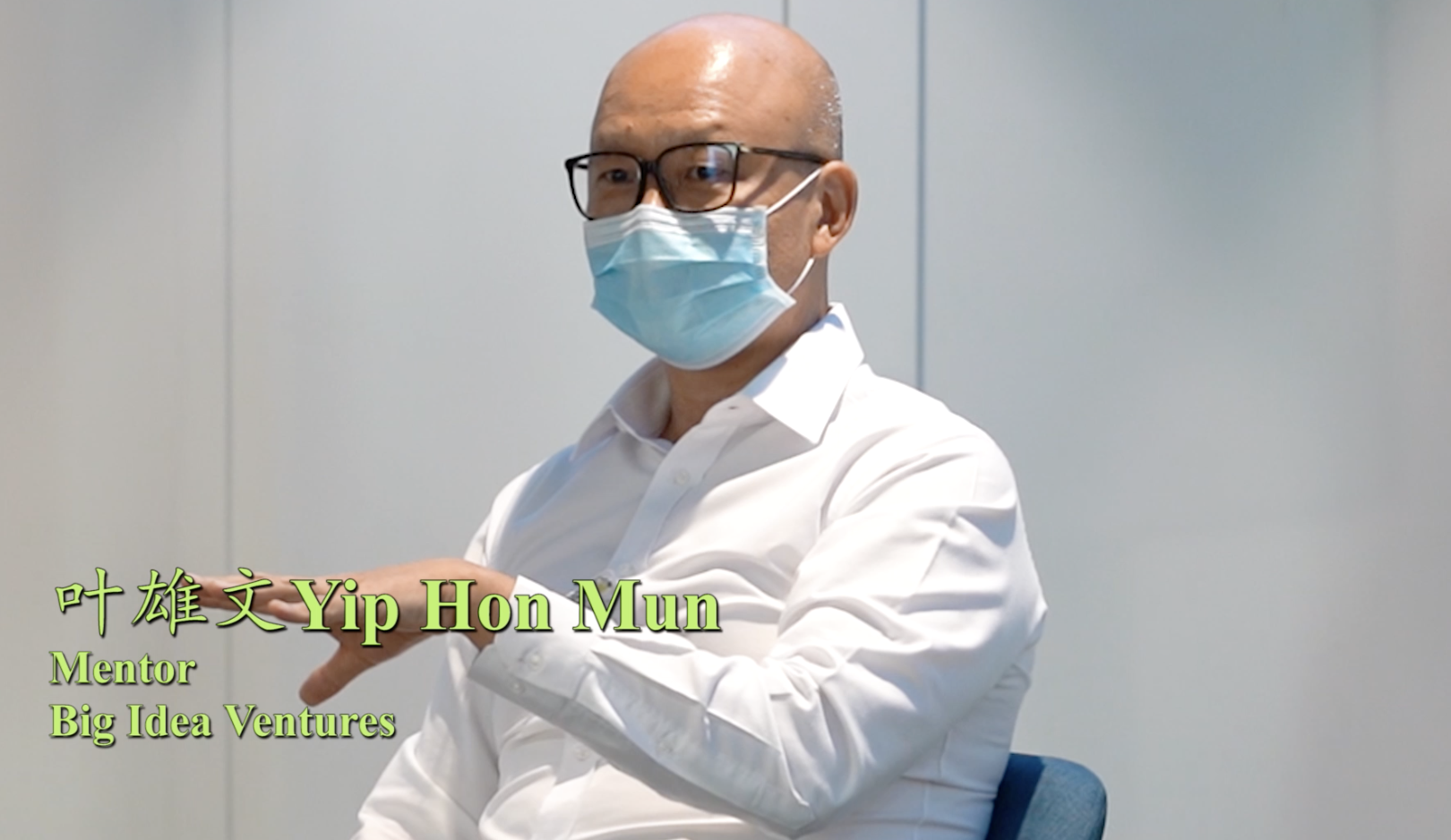 "In the face of novel food, the taste is the king while the price is the queen." This is how Yip Hon Mun from Big Idea Ventures describes future food. How to make alternative protein food to reproduce and recreate the authentic taste, flavour, nutritional value, and mouthfeels such as fiber hardness, moisture, and tenderness are the key. All these elements need to align for the initial consumer buy-in and are the main focus for alternative proteins in the current development phase.
Therefore, in terms of solutions, "localization" is the key to the alternative protein market. According to Yip, "Asians have a strong sense of belonging and identity with their own regional food culture, and different regional cuisines are highly representative of each other. In this context, it is easier to promote alternative protein products if you can start with their specific products."
Yip went on to and cited food such as luncheon meat, Korean beef, and rice noodles and explained that these highly iconic and representative foods can act as essential tools for alternative protein foods to enter the market. The Asian region has been at the forefront of the fast consumption wave and thus is more precise in determining the food trends. This then serves as a good testing ground for alternative protein products.
As opposed to the taste and price, Rufino Tiam Lee, CEO of Monde Nissin in Singapore, suggested building consumer habits is an integral part of localizing products for food manufacturers.
"In food, although taste and price are the king and the queen, there is no real experience or true evaluation until the consumer tries the food. Therefore, all businesses have to do is attract consumers to try out the food first, giving them a sense of engagement and participation. With this, we can attempt to restructure and shift consumers' consumption and spending habits. This is of paramount importance in the fast-changing consumer era."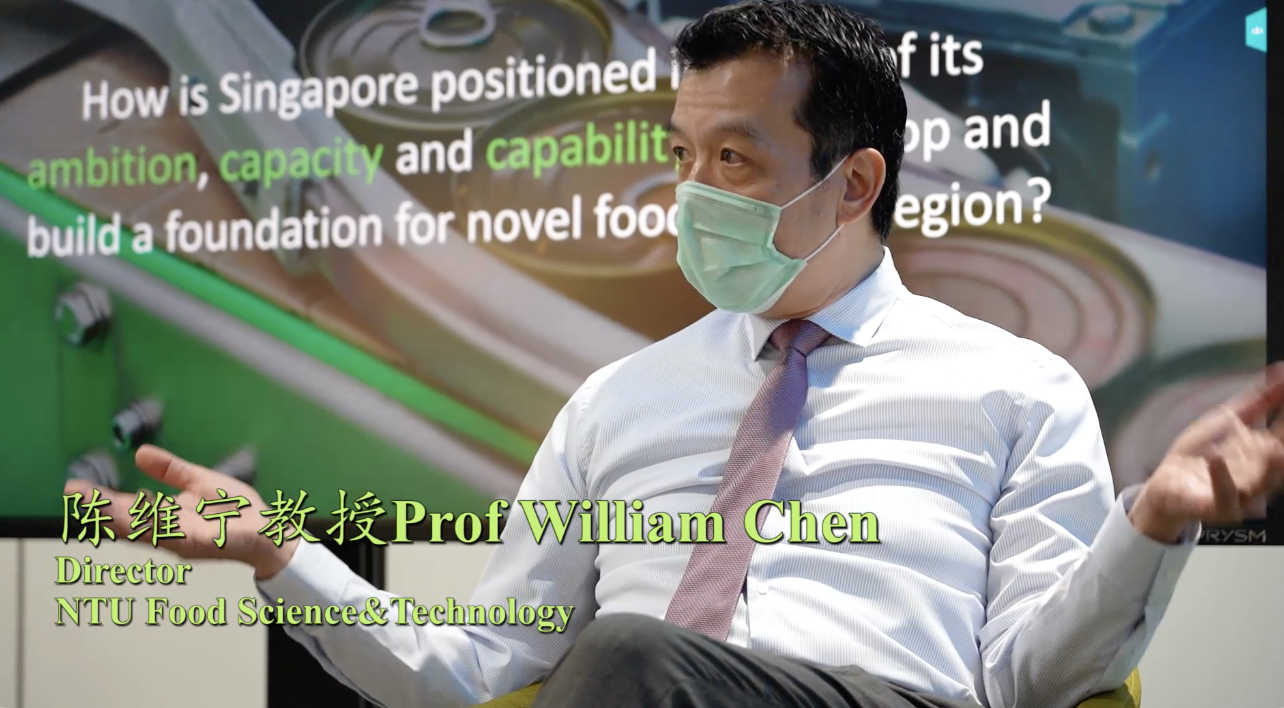 How do you change consumer habits? Professor William Chen, Director of NTU Food Science and Technology Programme, pointed out the importance of education and training on consumers' knowledge. Prof Chen remarked that most consumers have a limited understanding of lab-grown technology in the current market. Many do not know how it works, making it difficult to dispel their misconceptions about safety and nutrition issues.
"Just like canned and processed foods in the past, if there is a lack of consumer awareness education, it will be difficult for consumers to come up to a consensus during the commercialization process."
According to Gallup data in 2020, 50% of the US adult population is familiar with cultured meat products (17% of which are very familiar with cultured meat; 33% say they are somewhat familiar), and there is still about 50% who are unaware of them (19% of these users are not very familiar; 30% are not familiar at all). Evidently, we can see from this data set that even in the US, where alternative protein foods have taken the lead, about half of the surveyed population still lacks awareness.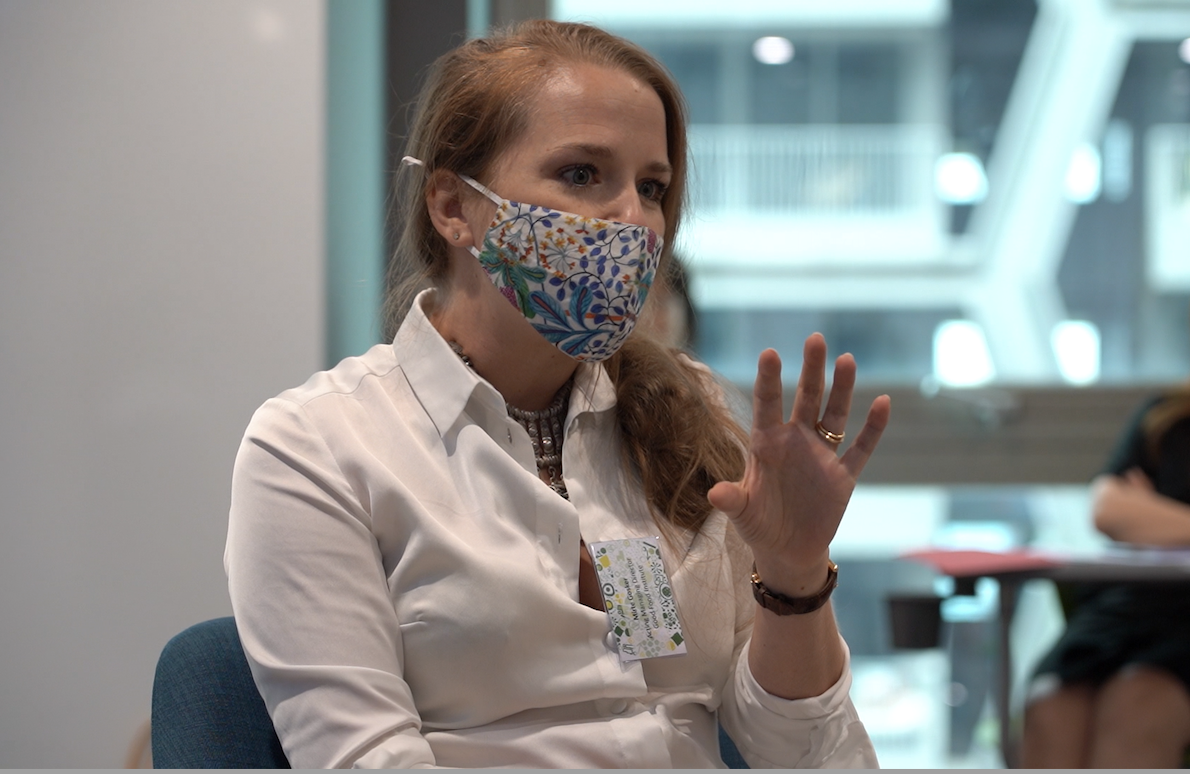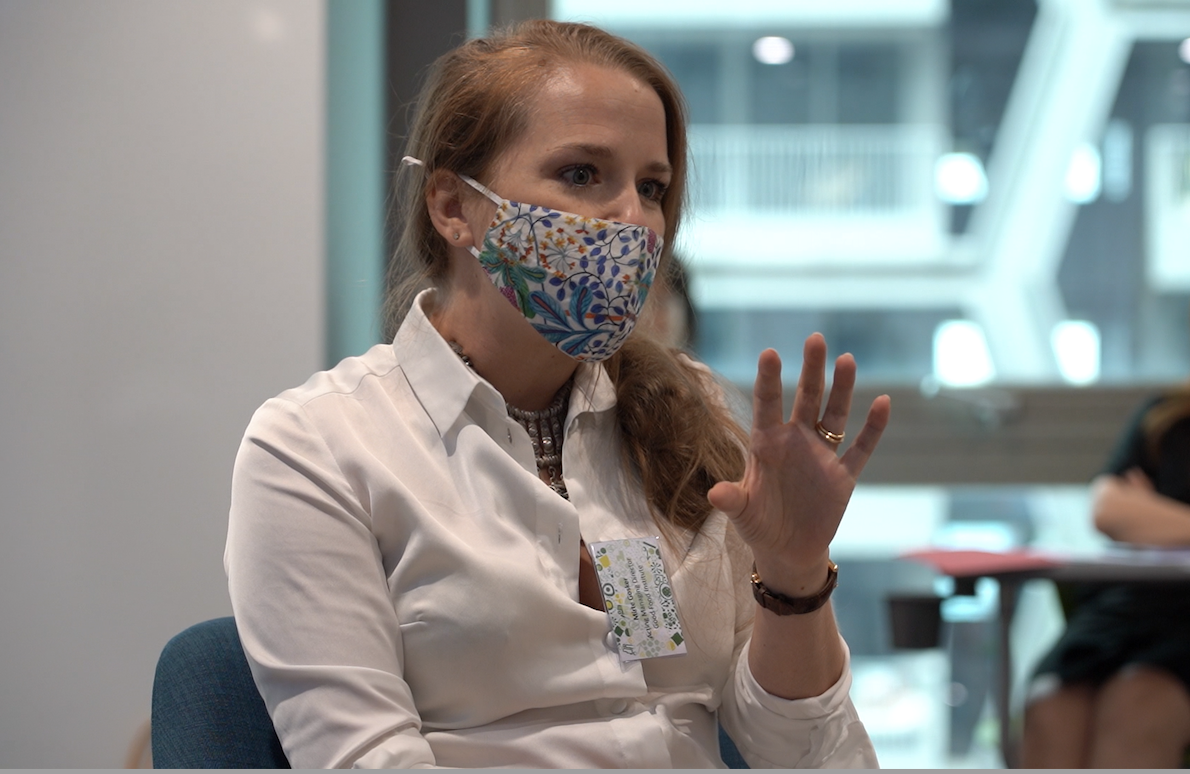 However, the process of training and educating consumers does not necessarily mean changing their habits. Mirte Gosker-Kneepkens, Acting Manager of Good Food Institute APAC, suggests that the market entry point for alternative proteins should be approached from a more diverse range of consumer habits, such as fat reduction, rather than trying to shake up the market for traditional meat. For instance, she expressed that alternative protein foods have the health benefits of zero cholesterol, low fat, and a small amount of dietary fiber. The characteristics of high protein content and a small amount of saturated fats make them a good alternative and appeal to consumers who would want to lose weight or simply embracing a healthy diet. This is especially so in the context of rising obesity rates globally; such a solution can effectively lower the potential health risks associated with excessive meat consumption and allow consumers to live a healthy life.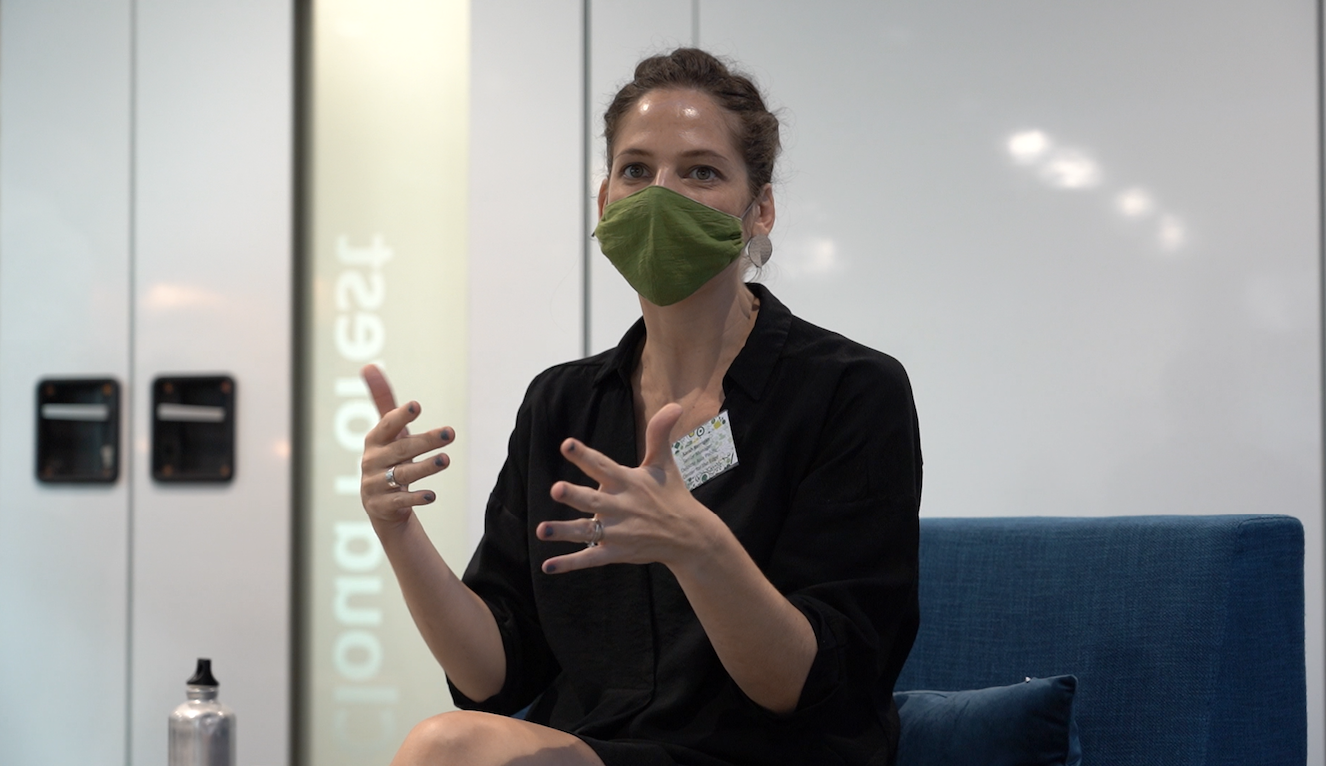 Sarah Kerrigan, Senior Manager at Deloitte Asia Pacific Center for the Edge, further highlights the future direction and trends of alternative protein products. "Against the backdrop of cross-cultural context, what alternative protein products should be doing are to create new consumption habits and facilitate interactions with consumers. At the same time, provide consumers with a new alternative when it comes to sustainability, ethics and health issues in food."
Singapore—Land of Opportunities
In this wave of alternative food, Singapore has emerged as the fertile ground for the industry to thrive. Not only was Singapore the first country in the world to allow cultured meat to be introduced, but it also continues to attract foreign food companies to its shores.
With a total land area of 719 square kilometres and limited land and water resources, Singapore relies on imports for 90% of its food needs. According to the official website of the Singapore Food Agency (SFA), as of 2019, the number of local farms is only 220, which mainly includes: 109 saltwater fisheries, 12 farmed fisheries, 77 vegetable farms, 6 pulses cultivation, 5 egg farms, and 11 other farms such as sheep, shrimp, and grains.
Therefore, to keep enhancing its self-sufficiency, Singapore has set up a plan to reduce its dependence and reliance on food imports in 2019, with a vision of "30-30" for agriculture, whereby 30% of Singapore's nutritional needs will be produced locally by 2030. With this vision plan in place, Singapore has embarked on developing agriculture technology and urban farming, with alternative proteins included. 2019 saw the introduction of a new set of assessment and testing standards by the SFA for the novel food product of cultured meat. In late 2020, cultured chicken developed by the US-based food technology company Eat Just granted the first-in-the-world regulatory approval from Singapore to enter the local market after extensive and iterative safety reviews by the SFA.
Eat Just Asia CEO, Saurabh Bajaj pointed out that Singapore's policy environment is conducive for alternative protein products. With the support of the Singapore Economic Development Board (EDB) and business partner, Proterra, Eat Just has established Asia's first plant-based protein production facility, providing excellent technical and commercial support for the commercialization of Eat Just's products.
At the same time, Singapore's multicultural and diverse context with Malay, Indian and Chinese communities are the strategic gateway to the vast ASEAN consumer market. Just as how Sarah Kerrigan from Deloitte says, "Singapore is like a big supermarket where capitalists, food manufacturers, and research institutes can find the groups they want to experiment with and use Singapore as a starting point to expand to other markets in Asia."
"Whether it's plant protein eggs or cultured chicken, we believe we can attract more consumers in the future and expand further through Singapore to reach out to markets in China, Korea, and Japan. These are the regions where there is also a high demand for sustainable, green, and healthy food options," Saurabh Bajaj, Asia CEO of Eat Just, agrees and further validates.
Apart from its strengths in terms of market capacity and potential, Singapore itself has its own set of complementary measures in alternative protein technologies. Alternative protein producers based in Singapore can find the support they need in a range of agencies and institutions such as the EDB, SFA, Enterprise Singapore, A*STAR, and even in the research centers of Singapore's universities.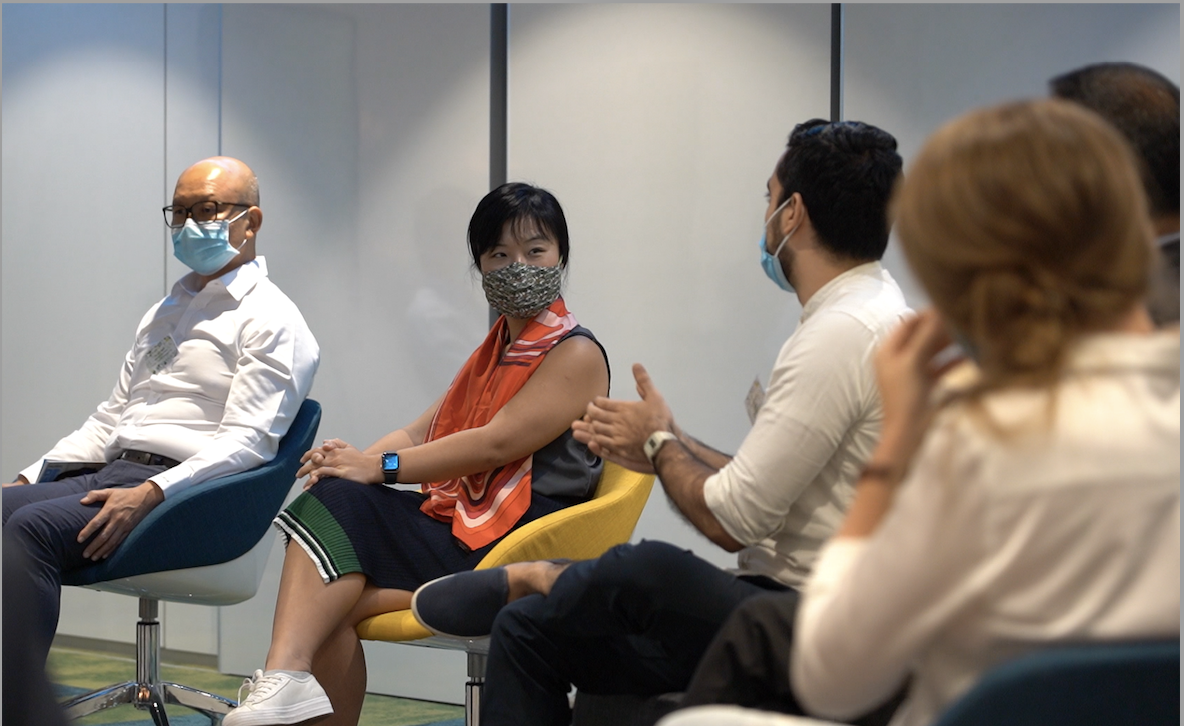 Lin Fengru says that Turtle Tree has easily found support from local teams through these organizations as part of its regional development, which has aided her tremendously in its product development process.
Singapore is a hotspot in attracting investment from the best companies and organizations all over the world. This also applies to research institutes where they are well placed to explore and navigate the industry trends. Stanley Zhang acknowledges the country's thriving business environment and regional advantages. While the emerging novel food industry has room for growth in Singapore, it also faces challenges and obstacles in its way. From a capital perspective, Stanley Zhang cited the industry's entire ecosystem as an example, explaining that there is still room for improvement in the alternative protein industry ecosystem in logistics, transportation, resource efficiency, and commercialization process.
From a manufacturer's perspective, Rufino Tiam Lee further pointed out that there are still pieces of the alternative protein blueprint in Singapore that could be enhanced, such as the building of intellectual property rights, having more dynamic collaborations between government departments, and more efficient solutions on water and energy use and so on.
From the perspective of research and development, Professor William Chen proposed the concept of 'open innovation.' He expressed that it is often crucial to translate and convert research results into the industry. It is worth thinking about how to play the role of 'translator' and bridge the gap between academic research and the commercial world. This means that it will be pivotal for the government to connect and link schools, research institutions, and companies all together. This is especially so for start-ups, where we get to explore the possibilities of the alternative protein market, breakthrough barriers, and create synergies. This will be an essential topic for us to consider.
How Far Is the Future Food From Us?
The global meat market is estimated to be worth US$2 trillion per year. Barclays Bank in the US released a study in May 2019, which suggests that within the next 10 years, alternative protein products with market size of US$140 billion are expected to account for a 10% share of the traditional meat market
In the case of cell-grown meat, the global market for cell-grown meat is expected to be worth US$15.5 million by 2021 and grow at a rate of 4% per year to reach US$20 million by 2027. AT Kearney, a consulting firm, expects the market for cell-grown meat to accelerate further at a rate of 16% per year, with the opportunity to go from US$140 billion in 2030 to US$630 billion by 2040. This implies that 35% of the global meat supply will be available to everyone in the form of cell-grown meat in the future.
At present, there are still many limitations to the commercialization of alternative protein foods due to issues such as production costs, industry scale, consumer acceptance, and health concerns about novel foods. Therefore, how to mimic the sensory properties of meat and achieve a breakthrough in extraction technology are still the core issues of the alternative protein market in the future. On this basis, the alternative protein market will raise awareness of the industry and provide more available products to a broader range of people by cooperating with mainstream food and beverage channels, increasing penetration of online media while supplemented by education on consumer awareness.
It is, therefore, clear that within a short period, the alternative protein market is not yet a substitute to replace the whole meat consumption market. Still, its growth potential is being tremendous and boundless. In the future, as people become more conscious of health issues and environmental sustainability, the capital will likely to influx compounded with the rapid technology innovation. The alternative protein is not far from coming up on our dining tables.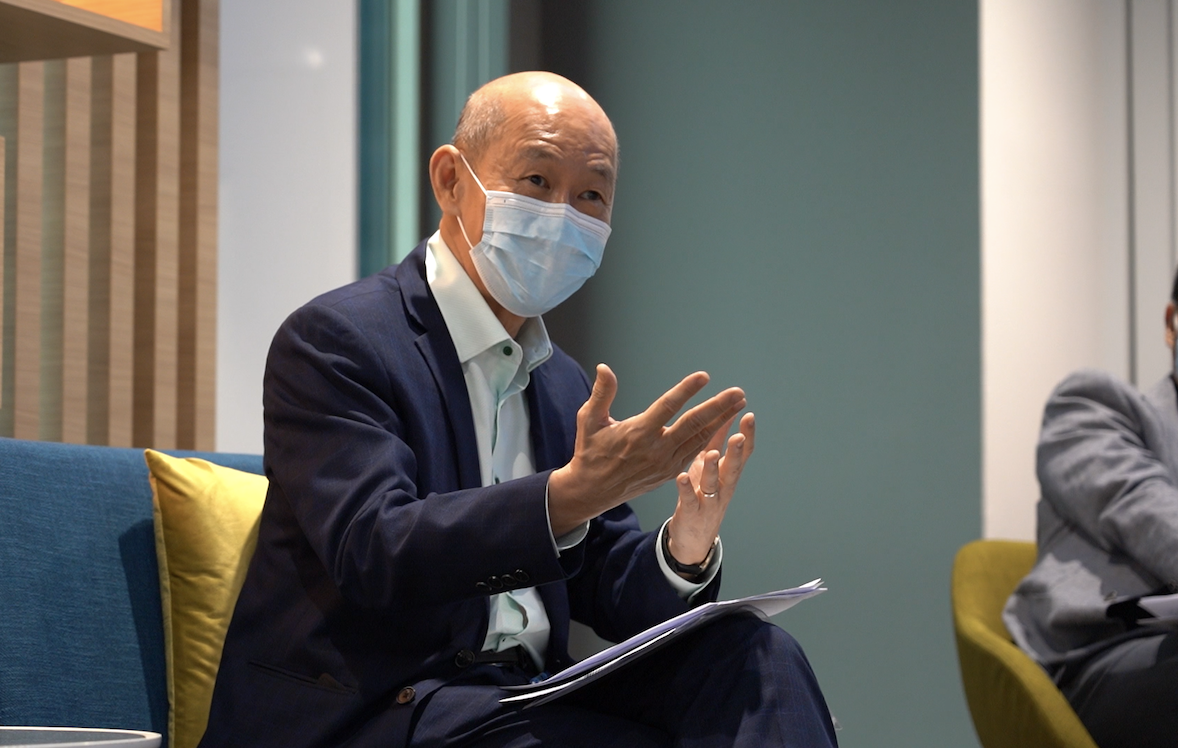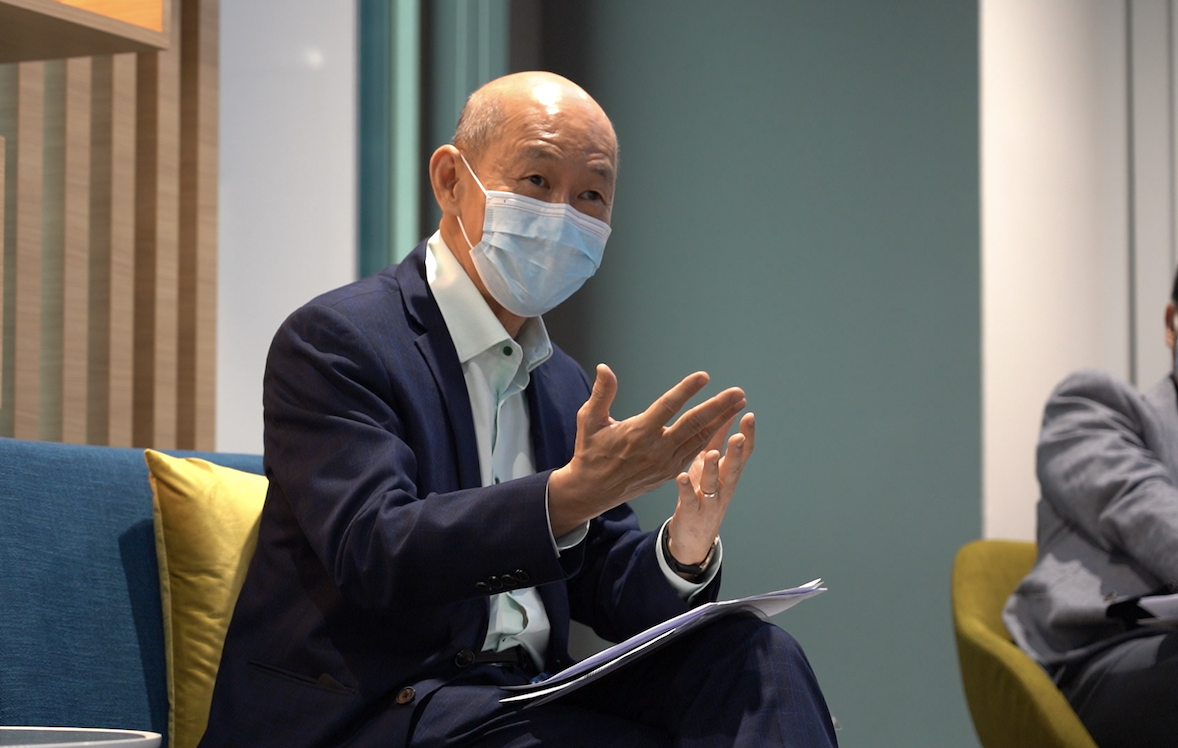 Just like what Dr. Ernest Kan, former Deputy Managing Partner of Deloitte Singapore's Market Strategy and former President of Institute of Singapore Certified Accountants (ISCA), said in his closing remarks: "Rewind back five years to a time when we were not convinced in the marketplace that there was a need to find alternatives to food in the future. Time has proved us wrong, and today that is not only becoming a reality but may continue to shape our future world."
The roundtable discussion focusing on "How far are we from future food?" was held at Deloitte Greenhouse in Singapore. The Global Greenhouse network is comprised of more than 50 teams across 30 geographies equipped with trained practitioners who can develop and personalize in-person or virtual experiences to engage humans, shift thinking and accelerate breakthroughs.
The organizer, Fortune Times, is a leading Chinese business media group in Southeast Asia.
Since 2004 where Fortune Times has launched its flagship magazine, it has grown and expanded rapidly into an omni-media group with the print magazine, e-publishing, news website, social media, video conference, and industry forums.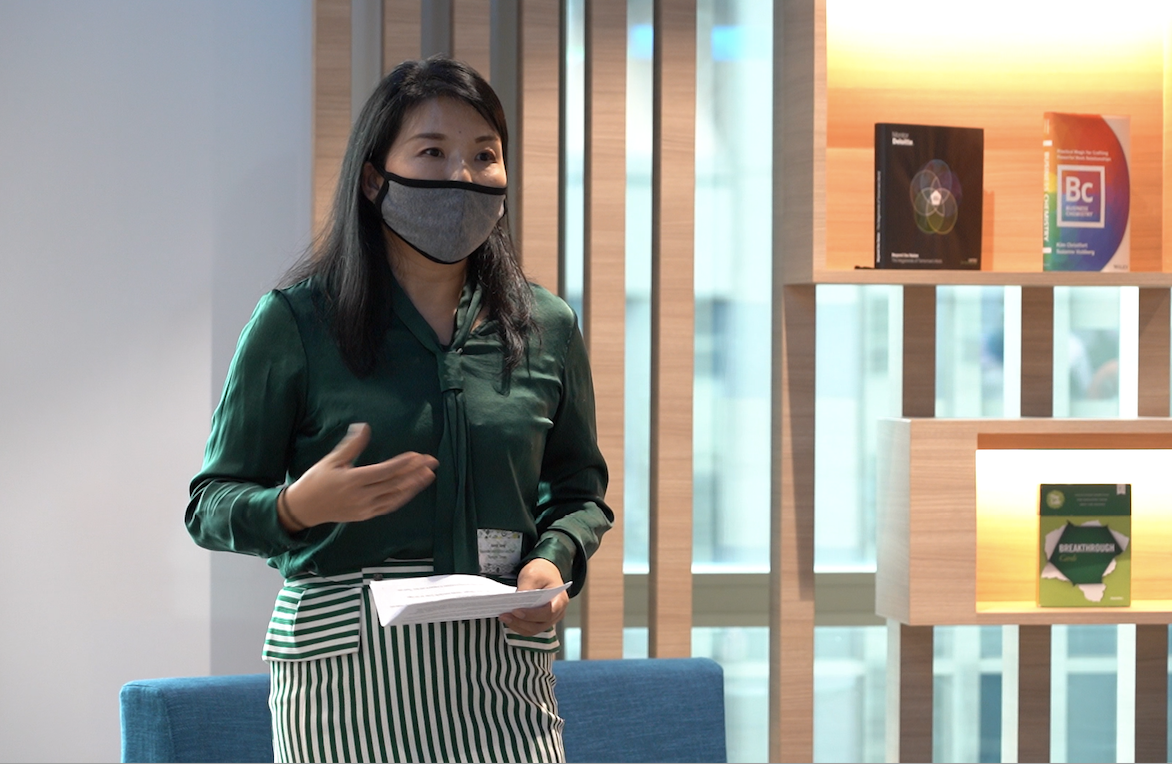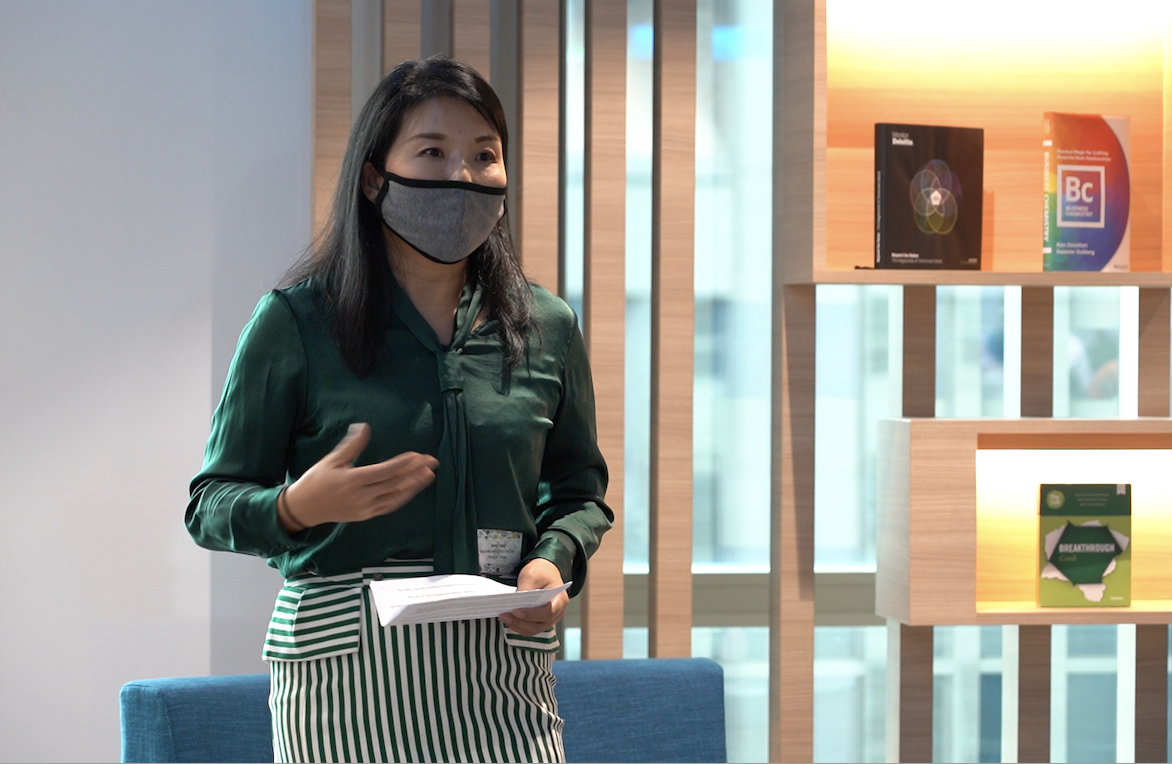 Annie Song, the editor-in-chief of Fortune Times, expressed that technology is constantly changing and evolving. It is, therefore, on our end to distinguish between what is new and fake technology. This discussion revolving around food-related technology is genuinely intriguing and even ponders us to wonder if this will be the next miracle after Singapore's NEW Water. With many leading experts and professionals exchanging valuable ideas and opinions in this discussion, we look forward to these exciting possibilities coming to fruition in Singapore and the rest of Asia.