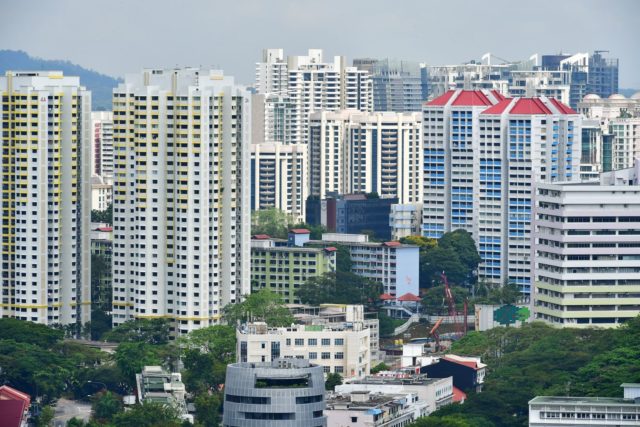 Singapore, 17 Jan 2018 – Singapore continued to slide down the list of most expensive places in Asia for mid-market rentals, according to a survey by ECA International published yesterday.
The country is now ranked eighth, down one notch from the previous year. In 2016, Singapore was placed fourth.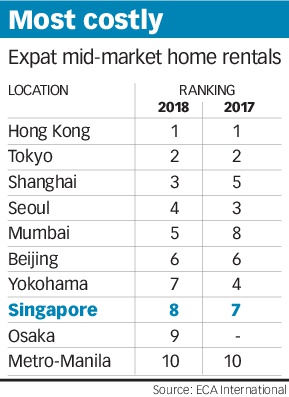 Lee Quane, ECA International's regional director for Asia, said: "This is due to a slowing of economic growth and a net reduction in inbound assignments, exacerbating the surplus of higher-end properties on the market that would normally attract expatriates." He added that this oversupply has reduced average rent levels in Singapore for the past three years.
The survey compares the prices of mid-market rental of three-bedroom apartments – commonly leased by expatriates – in more than 240 locations worldwide.
Previously, such accommodation was labelled as "high-end", but it was charged to "mid-market" this year. This is to avoid interpretations that could suggest very expensive accommodation, said ECA International.
Other cities that have witnessed a fall in rental prices include Ho Chi Minh City, Jakarta and Kuala Lumpur. In particular, Kuala Lumpur has dropped out of the top 40 most expensive rental locations. Average room rentals there are now more affordable than Colombo, Sri Lanka, and Kathmandu, Nepal.
Mr Quane said: "The property market in Kuala Lumpur has suffered from high levels of speculation over the past couple of years and high levels of new construction. The market is oversupplied, and landlords are having to compete significantly on price to secure tenants."
On the other hand, rents have surged in cities such as Tokyo and Mumbai. Mumbai has jumped three places to be the fifth most expensive location in Asia for expats to rent.
High demand and an increase in property standards have caused rents to rise, said Mr Quane.
Hong Kong remains the most expensive location in Asia for rental accommodation, with rents for an unfurnished three-bedroom apartment across popular expatriate neighbourhoods averaging US$10,461 a month.
In Singapore, rents for a similar three-bedroom apartment averages US$4,337 a month, over US$175 cheaper than the previous year, said the survey.