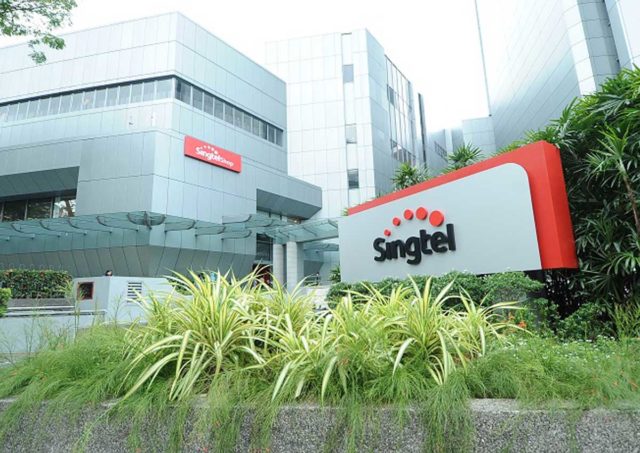 Singapore, 9 Feb 2018 – Singapore Telecommunications' (Singtel) third-quarter net profit fell 8.5 per cent mainly due to voice revenue declines, higher net finance expenses, and lower contributions from its regional associates, the telco announced on Thursday before market open.
Lower profits at subsidiaries Airtel, Telkomsel and Globe, as well as lower contribution from NetLink NBNTrust following the divestment of its majority stake in the company brought Singtel's net profit for the three months ended Dec 31 down to S$890 million, from S$973 million last year.
This translated to a earnings per share of 5.45 Singapore cents, a 9.6 per cent drop from the year-ago period.
All told, Singtel regional associates' pre-tax earnings slipped by 18 per cent on the previous year, with a large chunk taken out of Airtel profits.
Despite growth momentum in Africa, Airtel's results were adversely impacted by the cut in domestic mobile termination rates and intense competition in India, Singtel said.
Singtel recently moved to raise its stake in Airtel by 0.9 percentage point, to 39.5 per cent, through a proposed preferential allotment for new shares that was announced on Feb 5.
Group chief executive Chua Sock Koong told a media briefing on Thursday morning: "It is our stated policy that under the right terms and conditions, we would want to increase the shares in our associates.
"We are confident of the longer-term future of India and the mobile market in India, and the recent upped stake in the Airtel Group… is a step that is very consistent with our investment policy."
But she added that Singtel is "not in a hurry" to increase its interest.
Ms Chua remarked: "I also don't want to give the impression that we're expecting the Indian market to dramatically improve over a short period of time…
"We are bullish about the market in the longer term, but don't want to give you the wrong impression that we expect things – you know, the market competitive situation, the pricing pressures – to disappear in a short period of time."
Meanwhile in Indonesia, Telkomsel's earnings fell due to heightened competition in data and declines in traditional voice services, while Globe's earnings in the Philippines were affected by higher depreciation and finance costs on network investments, the telco added.
Nonetheless, operating revenue was up 4 per cent to S$4.6 billion, with earnings before interest, taxes, depreciation and amortisation (Ebitda) up 6 per cent to S$1.29 billion for the third quarter.
This came on the back of strong contributions from its core and digital businesses, as well as its Australian consumer business recording its highest quarterly postpaid customer growth. In addition, Singtel's digital marketing arm, Amobee delivered positive Ebitda for the second straight quarter.
But in the Singapore consumer business, Ebitda declined by 8.9 per cent to S$168 million, on the back of a 5.5 per cent slide in operating revenue.
Singtel's financial statement cited "a highly competitive market" as a factor behind the drop in the segment's turnover.
Yuen Kuan Moon, chief executive of the Singapore consumer business, said in response to a question on Australian telco TPG Telecom's imminent arrival: "I think even without TPG, the market is competitive enough…"
"And obviously, with TPG coming in, we will be watching them very closely. We are looking at all their different moves in Australia as well as in Singapore, and we will take them seriously, and we are ready to compete."
As at 10.36am on Thursday, Singtel shares were trading 1.16 per cent, or S$0.04, lower, at S$3.40 apiece, after the results were announced. Some 26.5 million shares had changed hands.
BT