(Singapore, April 3, 2020) Most workplaces in Singapore will close for one month from Tuesday on and schools will start full home-based learning from Wednesday on, Singapore Prime Minister Lee Hsien Loong said this afternoon in a televised speech.
He said these and other measures are to curb the COVID-19 pandemic in the city-state. So far, Singapore has reported 1049 confirmed COVID-19 cases with five deaths. Most of the cases have been added over the past two weeks.
Thus, besides schools, all pre-school and student care centers will also be closed but will provide limited services for children of parents who have to continue working and are unable to make alternative care arrangements, he said.
And most workplaces will close except for essential services and key sectors for one month from April 7.
"Food establishments, markets and supermarkets, clinics, hospitals, utilities, transport, and key banking services will remain open," said PM Lee, as they are essential services.
"If the person can work from home, he should do so. But others will not be able to, including foreign workers on construction sites and in shipyards."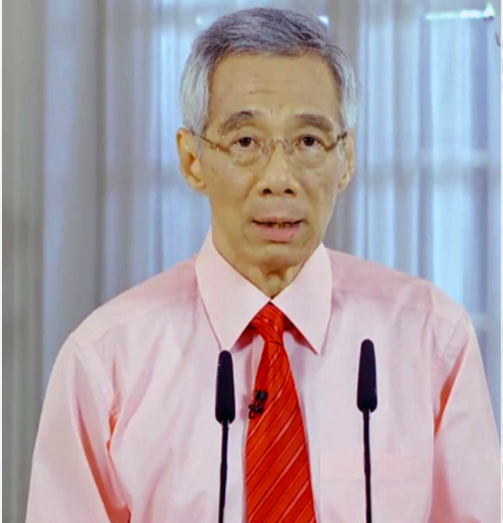 "These workers live in dormitories, and there will be arrangements to look after them," said PM Lee who called on people to stay at home as much as possible and to avoid visiting others, even extended family, especially the elderly and vulnerable
"The spirit of these measures is to get all of us to minimize physical contact," PM Lee explained.
He said Singaporeans have to take social distancing extremely seriously in this period, as this is the only effective way to slow the transmission of the virus so that Singapore can gradually bring its numbers down. It is also the best way to keep families safe, and particularly to protect seniors from getting ill, he said.
Please click here for PM Lee's entire speech.