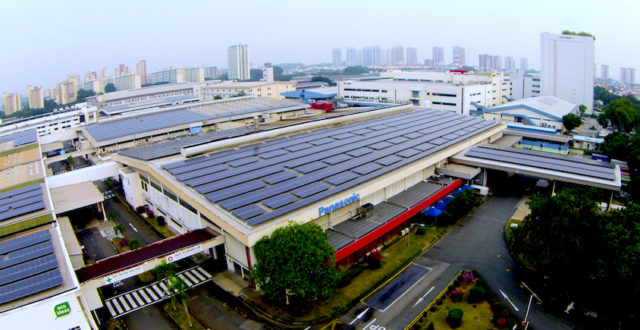 Singapore, 18 Jan 2018 – Sunseap Group, the largest and most established clean energy solutions provider in Singapore, has signed a 21-year deal with Port operator PSA Singapore to roll out solar power solutions across its terminal facilities in Singapore.
In 2016, the government announced that a carbon tax would be imposed in 2019 on power producers and large carbon emitters based on each tonne of carbon they release.
The solar power purchase agreement between both parties will enhance the eco-friendliness of the container port and ancillary buildings in PSA's Singapore facilities.
Under the contract, Sunseap will build and install a 4MW peak solar system across five sites in PSA's Singapore terminals, including terminal buildings, gates, maintenance base and workers' dormitories at the Pasir Panjang Terminal.
Sunseap will install and maintain the solar photovoltaic system as well as offer a competitive electricity tariff rate that will allow PSA to reduce its carbon footprint.
The solar photovoltaic system is expected to be operational by the end of October.
Once completed, it will generate about 4.3 gigawatt hours of energy per year and offset a portion of Pasir Panjang Terminal's energy needs. It will also help PSA offset 1,689 tonnes of carbon dioxide emissions annually.
Among our other green initiatives of Sunseap, are the continuation of the electrification of port equipment including yard cranes and automated guided vehicles.