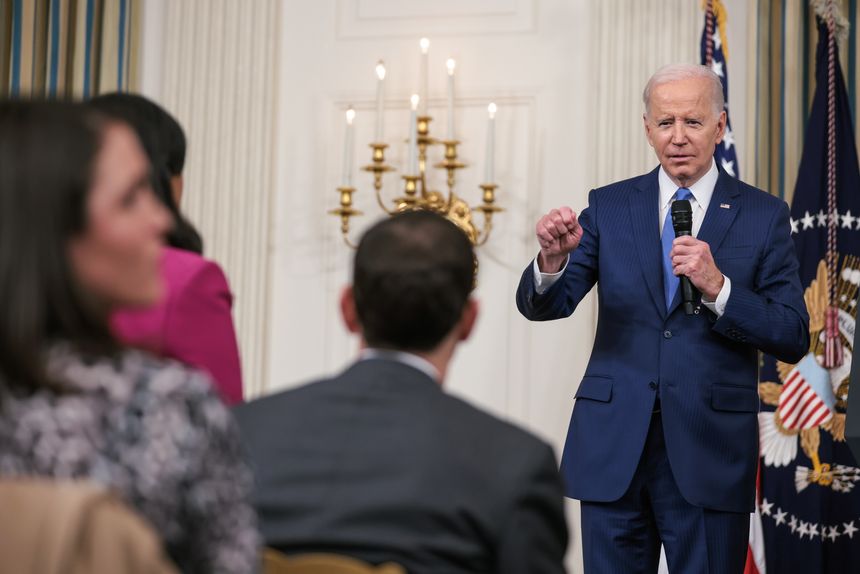 Picture source: Press Pool
(Singapore Nov 11, 2022) US President Joe Biden has said he plans to discuss how the U.S. and China can avoid conflict when he meets with Chinese leader Xi Jinping during his coming Asia trip.
But he said he won't make concessions on critical issues.
"What I want to do with him when we talk is lay out what each of our red lines are, understand what he believes to be in the critical national interests of China, what I know to be the critical interests of the United States, and to determine whether or not they conflict with one another," Biden told reporters in Washington.
"I'm not willing to make any fundamental concessions," he added.
The meeting, expected to take place on the sidelines of next week's Group of 20 summit of major economies in Bali, Indonesia, would be the first between the two leaders in-person since Mr. Biden took office.
The relationship between the two governments are at a low ebb, over US curbs on technology exports and a recent trip to Taiwan by House Speaker Nancy Pelosi.
Also today, the top climate envoys of China and the United States have held informal talks on climate cooperation.
"We've had some informal talks, but we are not in any formal negotiations at this point in time," US Special Presidential Envoy for Climate Change John Kerry told the Bloomberg Green summit held during the COP27 global climate talks in Egypt on Wednesday.
He referred to discussions this week with Xie Zhenhua, his Chinese counterpart.
"Xie Zhenhua is genuinely a friend of mine … I certainly stand ready to negotiate. As we've said, climate crisis is not a bilateral issue," he said.
China and the US are arranging talks during the two-day Group of 20 summit in Bali, which starts on November 15.