With regard to the Hong Kong issue, the leadership struck a hard line at the annual meeting of China's legislature, unveiling a plan to impose sweeping new security laws that would place the territory more firmly under Beijing's thumb and the crackdown on anti-government protests.
But the move is likely to incite more unrest and outrage in the semiautonomous territory as well as criticism from abroad.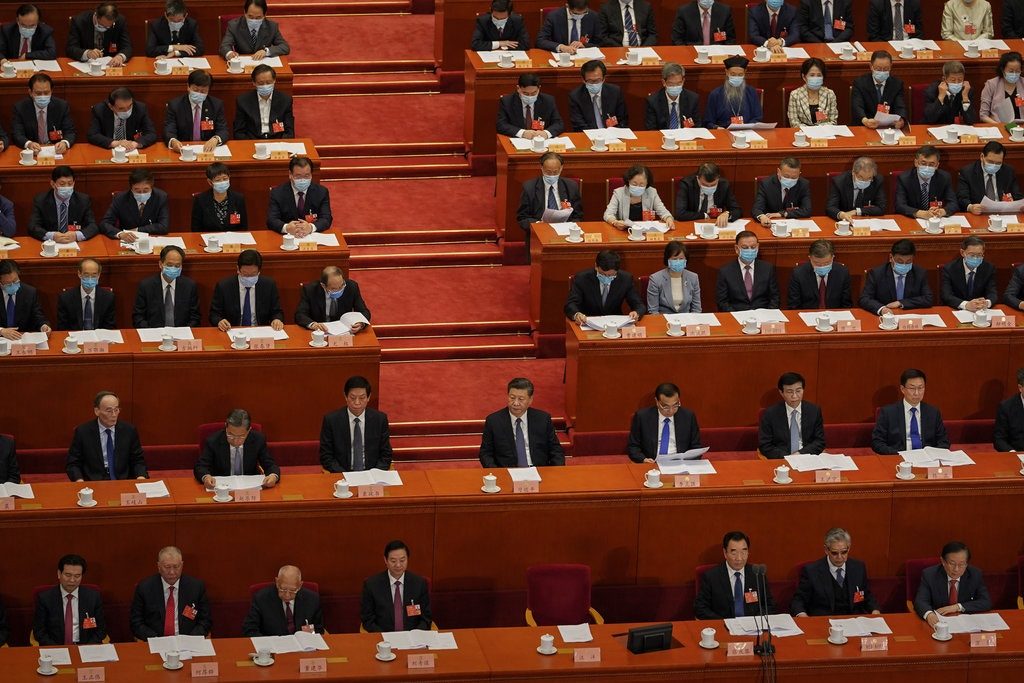 Contracts on all three main American equity gauges pointed to losses at the Wall Street open and food and mining companies led the Stoxx Europe 600 Index lower. The risk-off tone took hold earlier in Asia, where Hong Kong's benchmark stock index plunged more than 5%.
On the economy, the premier, addressing the opening of the National People's Congress, declared that the government had achieved a "decisive victory" against the coronavirus outbreak and that the country has shown great resilience.
But in a break with tradition, China abandoned setting an annual growth target for 2020, recognizing the difficulties in restarting its economy amid a pandemic.
By embracing the challenges ahead, China's leaders provided a call to the world that the party was emerging confidently from both crises with a greater resolve to defend its authority.
The congress is normally a symbolic annual gathering of the country's political elite. This year, the symbolism matters more than usual. Xi Jinping, China's top leader, has sought to project strength as the government tries to revive the economy, restart schools and businesses, and claim credit for largely ending the epidemic that spread from Wuhan in central China.
Premier Li Keqiang made his speech to more than 2000 congress delegates who wore masks as they sat in neat rows in the ornate Great Hall of the People. He pledged to help blunt the impact of the slowdown with goals to limit inflation and unemployment.
"At present and for some time to come, China will face challenges like never before," he said.
"However, we have unique political and institutional strengths, a strong economic foundation, enormous market potential, and hundreds of millions of intelligent and hardworking people."
 "The horizons for China's development are full of promise," Li said.
The congress also outlined the party's plan, disclosed in a surprise move on Thursday night, for new laws in Hong Kong to prevent and punish secession, subversion and foreign infiltration that it has blamed for fueling unrest in the city.
The legislation would also allow the mainland's security agencies to set up their operations publicly in Hong Kong for the first time.