A one-of-a-kind experience NFT exhibition in Singapore, delving into the world of metaverse and Non Fungible Tokens (NFTs) to build and engage the NFT community.
Singapore, 26 April 2022 — Jointly organised by INVADE, Kult, and Chain Debrief, MetaJam Asia 2022 is Singapore's first digital art and experiential festival. Spanning across three months, from 6 May 2022, the event will bring the world of NFTs and the metaverse closer to all enthusiasts and those curious about the development of Web 3.0.
Multidisciplinary exhibits will be presented throughout the event space, with a focus on
educating, enabling exploration and offering fulfilling experiences to each individual partaking in MetaJam Asia 2022. Presented jointly with Klaytn, Kakao's global public blockchain project, along with Mintable, the event's strategic technology partner, audiences will experience the best of what the blockchain has to offer in this new age of technology. The event is also supported by Salad Ventures, XT.com, Gorilla Mobile, and a dozen other industry stakeholders.
"The key objective of MetaJam is to build accessibility and explore the various possibilities of Web 3 adoption in a physical space. The potential of the Web 3 space is exciting, and we hope to inspire the greater Web 2 communities," said Kent Teo, CEO & Founder of INVADE.
Besides the exhibition, audiences will get to enjoy an immersive experience showcasing over 10,000 NFTs, a three-day summit in July 2022, and a two-day GameFi Asia. GameFi Asia, coorganized together with Salad Ventures, will showcase a full day of blockchain gaming panel sessions and a hackathon.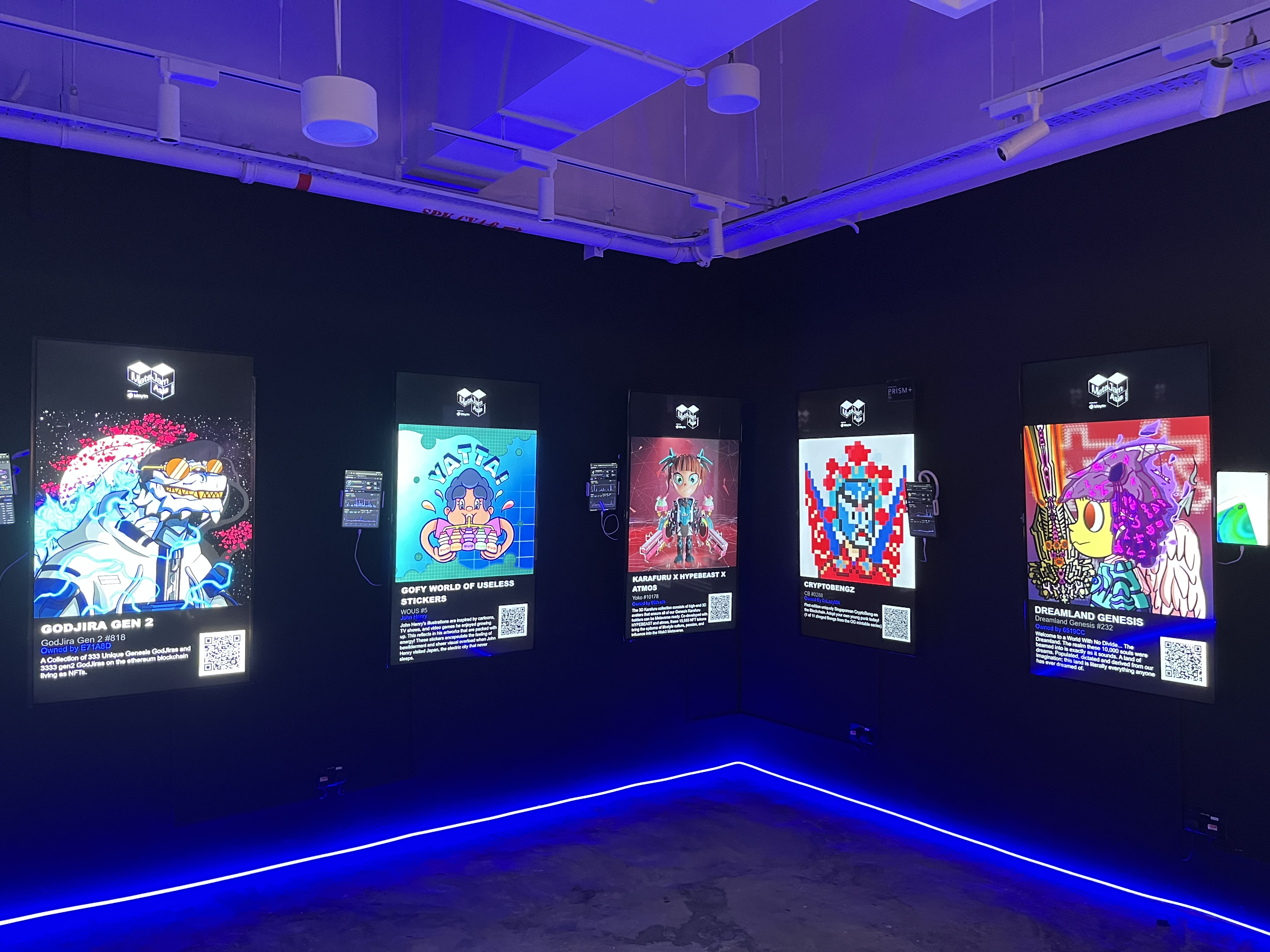 "MetaJam's concept is uniquely placing cutting edge technologies of Web 3 into the hands of its attendees. We're excited to let attendees experience the best of GameFi in the flesh," said Felix Sim, Co-Founder, Salad Ventures.
Over 20 NFT partners have been confirmed to be showcased at the event, with more to be
announced. These projects include Karafuru x Hypebeast x Atmos, Blvck Paris, Enlightened Rats by Chain Debrief, The Other Side, Gorilla ĠLVT, Heartbreak Bear, Broskees, Tay Kexin, and more.
The event will also feature several visual and video artists, musicians and workshops, enabling a new generation of art and crypto enthusiasts to understand the nuances behind this evolution.
"We are excited to bring NFTs to life via the curation and execution of completely interactive learning experiences at MetaJam. Visitors will learn first-hand that art and technology seamlessly complement each other," added Raja V, Founder of Kult Studio & Gallery.
In conjunction with the festival, MetaJam Asia 2022 will also curate a Singapore NFT Week, slated to happen in June 2022. Participants will get to explore NFTs launched by
Singapore-based companies and artists while engaging in conversations about the emergence and boom of this new sector.
While the three-month-long exhibition will focus on the opportunities Web 3.0 can bring to all individuals and organisations, with the rapid adoption of blockchain technology, Singapore NFT Week will aim to normalise dialogues and the pursuit of Web 3.0 in 2022.
"Singapore has become a bustling hub in the crypto space, with many communities sprouting up. As crypto adoption accelerates, events like these are essential in introducing new players to the Web 3 space, while at the same time acting as launchpads for current communities to gather and share knowledge," said Jacky Yap, Founder of Chain Debrief.
Held at the newly renovated Tekka Place Annex Building Experience Centre, exhibits will be spotlighted in a 6,000 sqft event space with seven experiential zones: Funda-Meta, Meta of Facts, Jam Session, Metasphere, The Rad Jam, Meta of Time: Pitstop and Token Jam. As the world opens up to the evolution of Web 3.0, MetaJam's first stop in Singapore aims to further unlock this emerging world to those in the region.
The ticketed entry to this event will give access to all the exhibits, including:
FUNDAMETAs – An experiential space dedicated to dissecting and breaking down the
fundamentals of the Metaverse from the makings of an NFT to the various layers that
make up the Metaverse.
● META Of Facts – Get to know about the scene's trendsetters, their record-breaking
achievements, and plenty of other fun facts about the Metaverse through various artists' renditions
● Token Jam – Find out what it feels like to create your NFT through Token Jam's
three-step interactive activity that mimics a holder's journey into the Metaverse.
● Jam Session – Explore the lengths and the breadths of NFT and discover the various
ways in which many industries have married its elements into their craft, from music to
animation, to digital art.
● Metasphere – An AR experience like no other. Enter into the Metaverse, watch yourself become a part of it as you interact with your favourite NFTs through in-person activities and many more.
The RAD Jam – Gain some insight from the NFT community members through MetaJam exclusive workshops held at The RAD Jam.
Meta of Time: Pitstop – Take home a piece of MetaJam with you through a variety of branded memorabilia and apparel at our merchandise store, Meta of Time.