Seventy historic pictures about China's educational development will be exhibited at Capital Piazza in Singapore from Oct 1-7.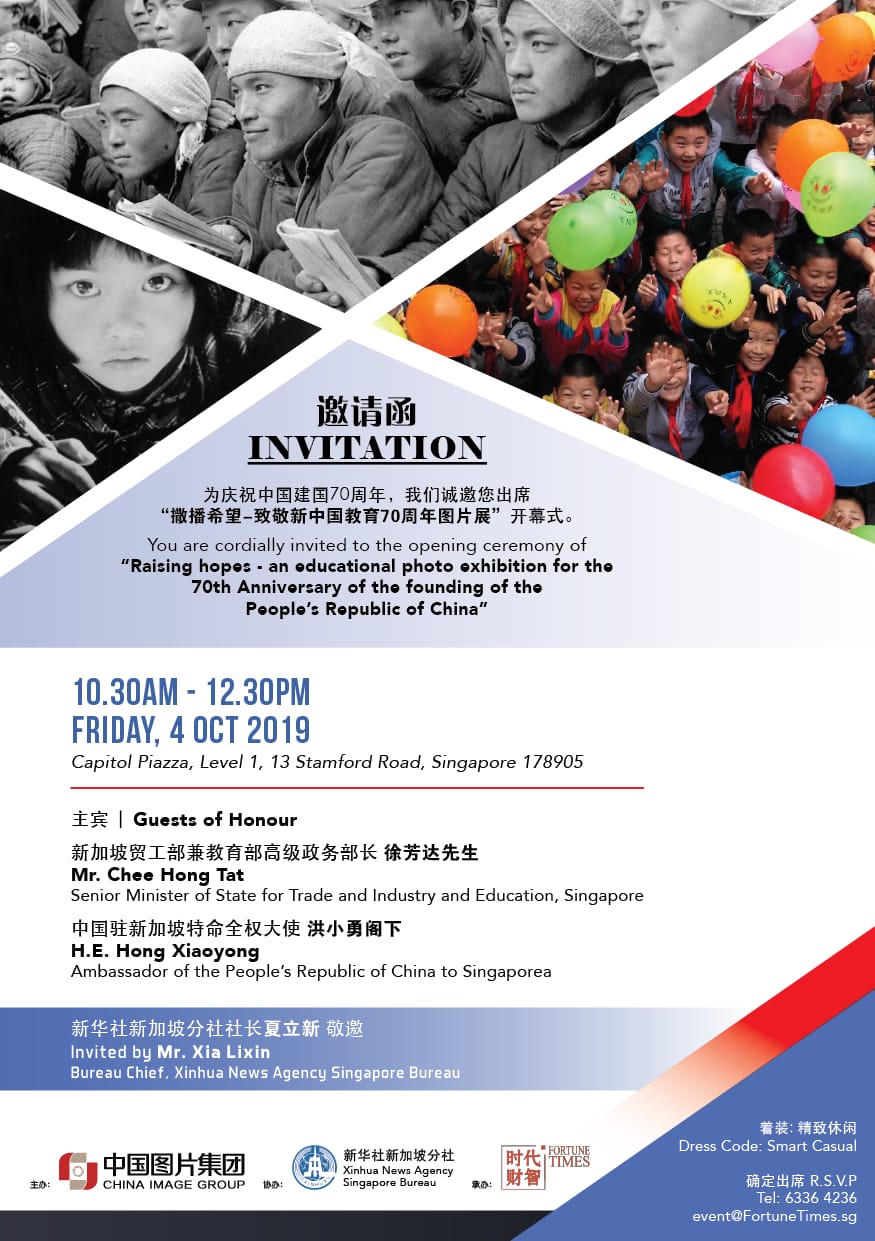 The photo exhibition, the first of its kind in Southeast Asia, is part of China's celebrations to mark the 70th anniversary of the founding of the People's Republic of China. It is organized by the China Image Group and Xinhua News Agency's Singapore Bureau. Visitors will be able to see 70 pictures that reflect the country's educational development in three stages from 1949 to 2019.
The opening ceremony of the exhibition will be held at 11 am on October 4, 2019. For those who are interested in the event, please kindly register your attendance using the link below.
http://bit.ly/70ChinaPhoto