Whilst rents in the residential, retail and warehouse markets were tepid and unchanged for Q2, office rents was an outlier as rates grew 1.5% QoQ, according to JLL. Gross effective rents reached $10.79 psf pm as reported by Singapore Business Review.
"Rents continued to head north although at a moderate pace, as occupiers spent more time reviewing their space options amidst a multitude of factors including limited space options and decade-high rent," the research firm explained.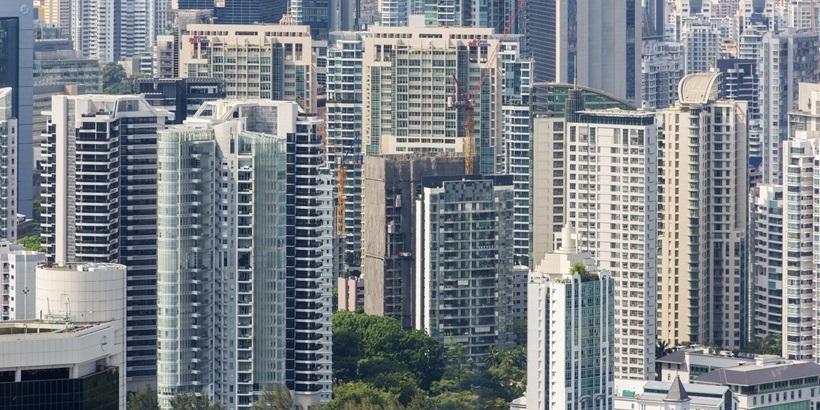 The most notable office deal for the quarter is Oxley's divestment of the Chevron House for $1.02b in April. The property is a 32-storey commercial development comprising 27 levels of office space and a five-storey retail podium with an existing net lettable floor area of 24,273 sqm.
Apart from the Chevron House, other notable office transactions recorded in the quarter are the Frasers Tower sold for $982.5m for a 50% interest and 7&9 Tampines Avenue sold for $395m, JLL noted.
The Central Business District's (CBD) stock hit 31.8 million sqft in Q2 whilst capital value was recorded at $2,950 psf NLA. "Rents should continue to rise given no signs of abatement in supply crunch," JLL said.
Prime retail rents were steady in the Orchard and suburban submarkets in Q2 whilst rates in the Marina submarket dipped, thanks to the introduction of rent-sensitive activity-based tenants. JLL noted that gross effective rents were recorded at $33.52 psf pm
"Rent growth of prime floor spaces are expected to be subdued. Capital values are expected to move in tandem with rents, keeping yields relatively stable at near term, the research firm noted.
Amongst the notable details in the retail market include Chinatown Point (100% interest), Marina Square (24.27% interest), and Waterway Point (33.3% interest) which were sold for $520m, $485m and $433.3m, respectively.
Meanwhile, demand in the logistics sector was fueled by both end-users and third party logistics players. Amongst the notable deals in the sector include Poh Tiong Choon Logistics, Storhub portfolio, and Plot 2, Gambas Way sold for $225m, $185m, and $40m, respectively.
"Taking into account the dimmer economic prospects and barring any unforeseen external shocks, we expect logistics/warehouse rents and capital values to end 2019 on a stable footing," JLL said.