The riot in Jakarta, which happened after the announcement of Indonesia's election result, hasn't spread out of the capital city and the situation is now under control, Indonesia's ambassador to Singapore H.E. Ngurah Swajaya said this evening.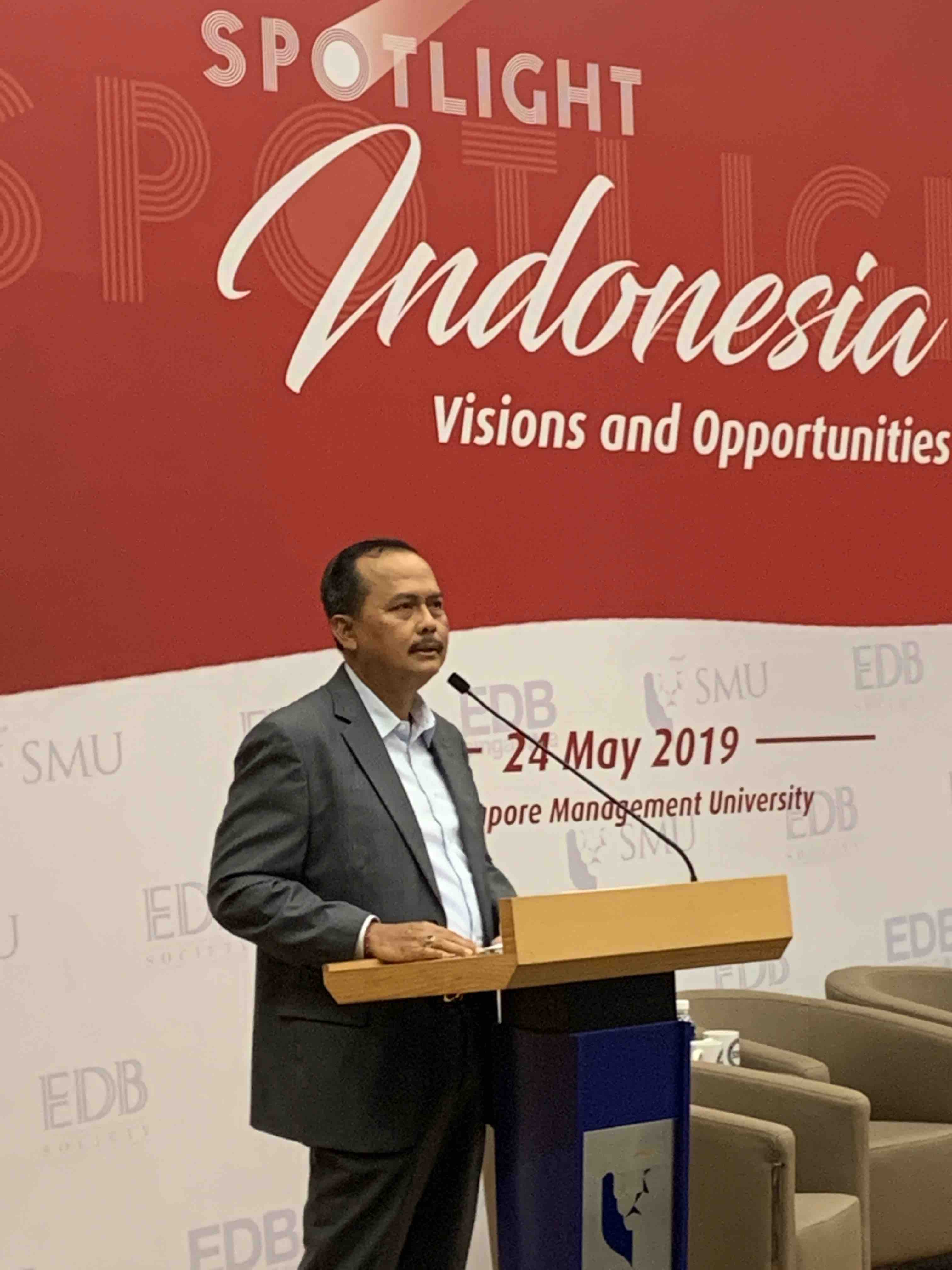 He made such comment in the initial part of his address during a seminar called "Spotlight Indonesia – Visions and Opportunities" at the Singapore Management University.
"In the past couple of days, there are a lot of discussions about Indonesia after the elections," the ambassador said. "On the May 21 and 22, there was a little bit of demonstration in Jakarta especially and it was marked by some people who are irresponsible, trying to disturb the peaceful demonstrations by doing some rioting."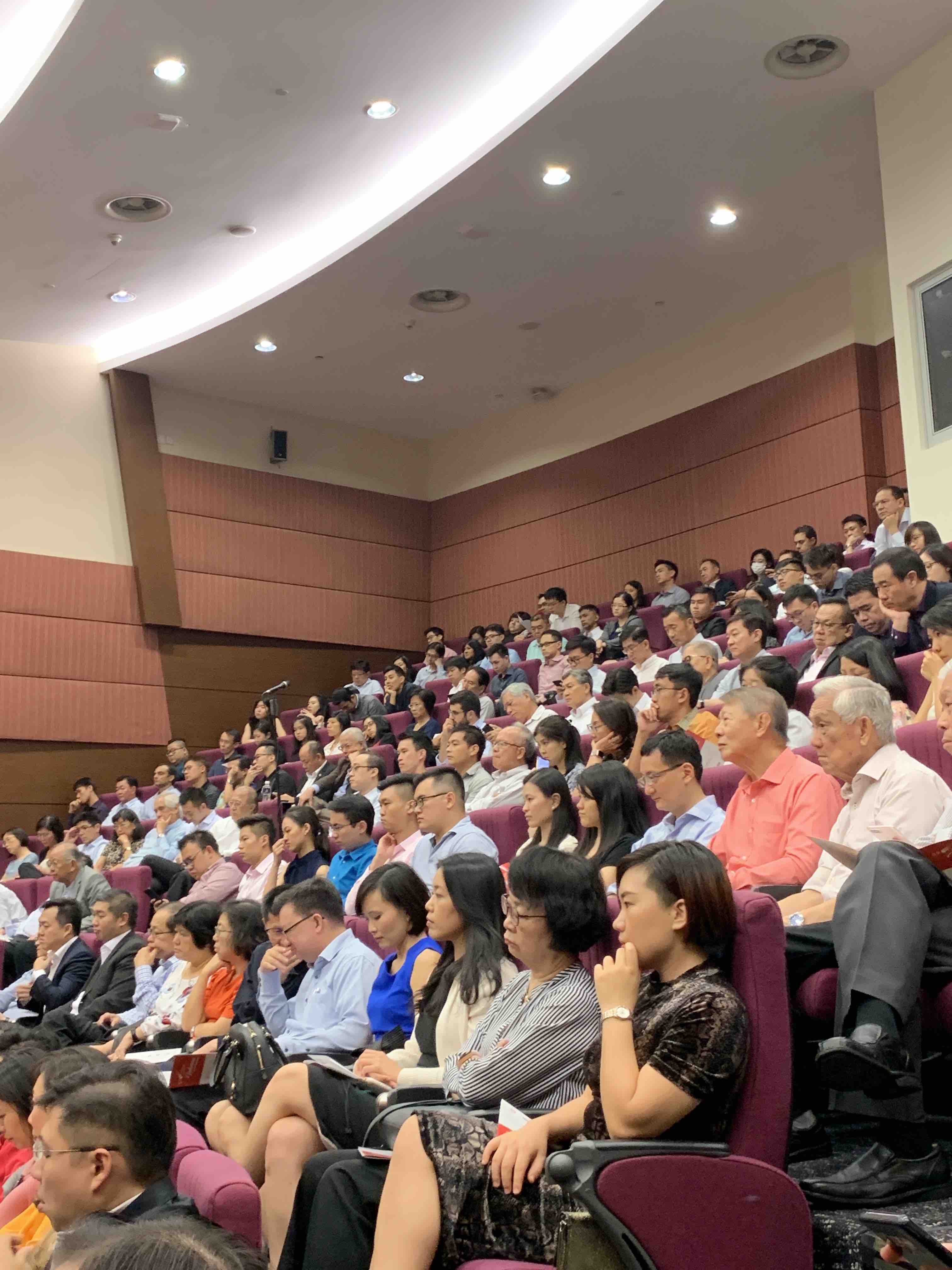 However, the situation has come back to normal as the police have arrested 257 suspects involving the riots.
"I would like to tell all of you that this is only happening in Jakarta, only in certain places, in three or four spots. Basically, the disturbance happened in the evening of 21 May and the whole day of May 22. Don't worry, " the Ambassador added.
The street riot happened after Indonesia's General Elections Commission announced the victory of incumbent President Joko Widodo and the losing presidential candidate Prabowo Subianto vowed to bring the election dispute to the Constitutional Court.
As the Straits Times describes the riot, "the crowd grew larger within hours, with protesters throwing stones, firecrackers and Molotov cocktails at the police, causing the security officers to fire tear gas and water cannons."
Besides clarifying the post-election riots, Ngurah Swajaya explained Indonesia's ambition to become the world's fourth biggest economy by 2030, with plans of constructing some 240 kilometers of MRT, promoting digital economy, foreign investment and tourism.
"Spotlight Indonesia – Visions and Opportunities" is a partnership initiative supported by the Economic Development Board. It is held in response to the exciting developments in the Indonesian business landscape as shown in the dynamic leadership and new directions being set by the founders and next-generation leaders of family conglomerates and other corporations, according to an SMU news release.
As statistics provided by SMU reveals, Singapore and Indonesia enjoy robust economic ties, with Singapore being Indonesia's largest foreign investor since 2014, and both being major trading partners. Indonesia is experiencing steady economic growth, underpinned by the rise of its middle class and profound digital transformation. Indonesia has the fourth largest population in the world (265 million, which is 41% of Southeast Asia) and US$1 trillion GDP (35% of Southeast Asia) in 2018.
Forming a substantial core at 90% of local businesses are family-owned firms, which influence a wide range of key industries from property, agriculture, energy, to consumer goods and info-communications-media. Leadership transitions are ongoing with the younger generations increasingly taking the helm to expand overseas and create new businesses. The start-up scene is also actively growing.